Driving customers is hard, but holding onto those is even more daunting, which is where customer engagement strategies come into action. Building a trustworthy relationship is the core of effective customer engagement strategies. Customer engagement includes all the actions that leverage throughout the pre-post-purchase process. It even can be disastrous; you deliver malicious or different messages or even a misaligned tone through the channel. As a business owner, you should understand customers are the lifeblood of the business. And that's why it's immensely important to engage with them. But in the market out there, plenty of businesses don't understand the importance of engagement. A successful brand that engages with the customers understands that customers want to interact with their peers, which has never been the same thanks to technology.
Why is Customer Engagement Important?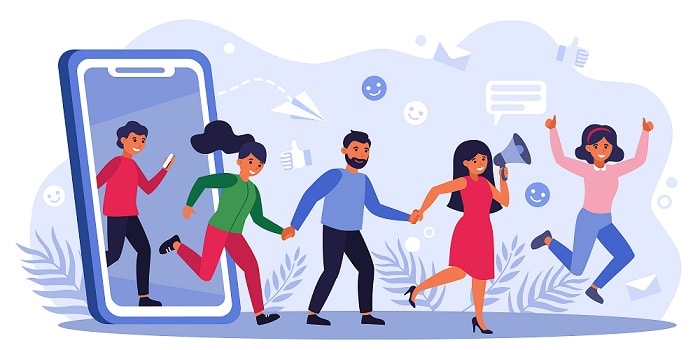 Customer experience is about so much more than just the sales journey.
If your audience isn't engaging enough, you are probably going to miss those sales targets. However, these days, most companies aren't profiting as they should because they aren't engaging with the customers as much as they should be. It's a prominent problem with the e-commerce industry these days. It isn't surprising that individuals now like face to face interactions. Without any face-to-face interactions, they feel just like numbers. We spend lots of money to buy anything we want and willing to pay extra if better customer service comes with it. According to research, 86% of consumers spend more if it involves better customer service. But in 2020, customer service became a key differentiator amongst the competitors, then even the price and even the products themselves.
Love your customers; it's obvious every business loves its customers. But the prime question is, do you love them really, or just concerned about milking them dry. For a business to succeed, customers are the key. Engaged and loyal customers can boost your sales and lead to repeated sales of your business, and even lowers your rate of acquisition; if they are spending more time on the website, it's going to increase your ad revenue if you are a publisher. Moreover, your star consumers can become an ambassador of your brand and refer your online business. In this tech-savvy world, customers have millions of choices to choose from; as a business manager, you need to set an action plan and needs to show why your products or services are ideal for them. Customer engagement is art and science. It's only possible if you are engaging with them constantly over the right medium at the right time. Too much engagement will look intriguing; instead, implement strategies to engage with them over the right frequency at the right time at the right medium. Thanks to the internet and technology, it wasn't possible to communicate with the clients in a non-sales context. With varied online channels available, it's possible to communicate with the customers without even selling to them, which results in driving sales. If you are looking to boost your customer engagement, here are some of the customer engagement strategies mentioned below.
Customer Engagement Strategies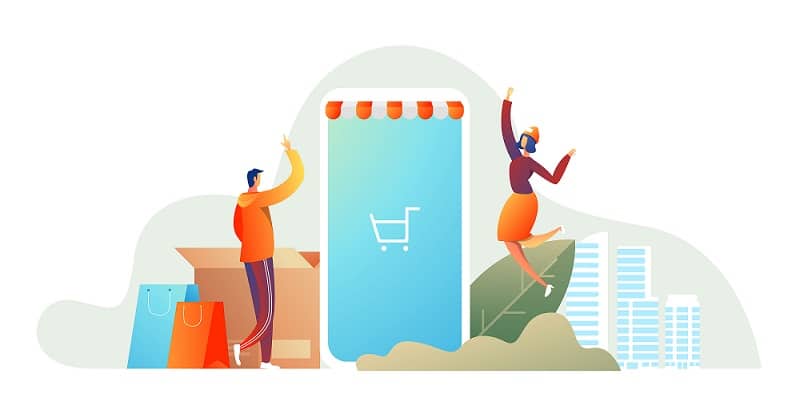 Customer experience is the next competitive battleground.
It takes lots of effort to transform visitors into customers. You need a well-aligned customer engagement strategy to boost audience engagement and retain customers. In today's intensely competitive market, it's really impossible to keep up with the customers without the right tool and strategies. Are you still wondering how to engage with the customers?
Here are some of the tactics which you need to follow:
Customer Service: One of the most determining factors which differentiate the brand from its competitors is customer service. The before and after-sales services build a positive relationship with the customers, and if the relationship is positive, then your audience is surely going to rave about your business. One of the crucial aspects of business is customer support. If your audience has any query, then the customer service department has the chance to interact with the customer, and your business has the chance to convert the users into potential buyers. A user may soon become a customer, and the customer will turn into potential buyers if you resolve their queries promptly.
Loyalty Programs: The audience loves to be recognized; that's why loyalty programs have been there for no reason. There's a star loyalty system for customers for every purchase they make on the website. Many eCommerce sites reward coins or loyalty points when they purchase or review your product or services.
Make Your Business Customer-Centric: Do you remember that our ancestors thought the sun used to revolve around the Earth. It took a generation to prove it another way. Likewise, many companies tend to believe that the clients revolve around their business, not the other way around. Thanks to the internet and technology, the audience is well-served with numerous choices. Now they don't care about a specific business. While connecting them online – let it be via email, chats, messages, or calls ensure you are constantly providing them value and offering solutions. The more you put yourself down into clients' shoes to experience how the entire sales process looks to them, the more you will be successful with your marketing, sales, and customer engagement strategies.
Use Social Media as Engagement Tool: There are over 3.81 billion people worldwide actively using social media, and that a hike by 9.2% year on year from 3.48 billion users in 2019. Back in 2015, there were just only 2.07 billion users; social media users have exponentially grown in recent years. You are going to reach your peak performance if you are going to change your mindset towards social media. Social media networks like Facebook, Instagram, LinkedIn are merely a tool for connecting with the people. Still, being a business professional, you should use it as a tool for better results.
Give Your Brand a Face:  Like Steve Jobs is the face of business. Give your brand a face that imparts your idea and the values of your business. The person should be the voice of your brand and must be a great communicator. While interacting or commenting or answering queries, you should add a photo or avatar of the person interacting with the customers, then the business logo.
Start a Blog: Writing a blog is the 1st thing you do to interact with your audience. Gone are the days when blogs were served to entertain the audience. Nowadays, many businesses worldwide use it as a powerful tool to create brand awareness and educate consumers about products and services. Blogging allows your business to establish your voice in your field. You can start writing blogs to share expertise and knowledge about your niche. You can even share customer success stories and define how your product and services could help them.
Respond to Every Interactions: One of the biggest complaints online users have is that no one is listening to them. Customers have tried several ways to resolve their queries via emails, messages, etc. In return, they just got silent. It's really tough to feel engaged with the brands that don't respond to their customers in a tough time. Use automation tools to respond to every query, message, and interaction that occurs on the website.
Do Live Sessions: Want to know more about your audience? Why not interacting with them via online sessions? This allows the business to acknowledge what customer's concerns are, and you can instantly resolve them.
Run a Competition:  Who doesn't loves winning? You can run a competition and offers a winning prize to those customers who share your post the max or tag friends in the comment section. In such a way, you will be attracting more audience.
Celebrate with Your Customers: Some customers feel great being part of the business. If you make your audience feel that they have assisted in reaching a milestone, they will cheer for your company; moreover, they will rave about it through social media handles.
Immediately Engage with Unhappy Customers: Customers churn the biggest problem. It isn't resolved on time can lower the number the company could increase the profitability by 125%. If really difficult to acknowledge an unhappy customer. An unhappy customer is difficult to acknowledge because they don't make a complaint or let the company know before deciding to do business elsewhere. For every 1 customer that complaint, 25 don't utter a word. They won't utter a word to you. On the other hand, their social media, relatives, and followers will know. That's why you need to acknowledge and engage with unhappy customers. You can do surveying every transaction.
Make your Customers Work as Your Co-Workers: Well, if you are working on a new project, there's another best way to engage with your audience by letting them work as co-workers. This is where your audience will feel important; they will feel proud that their input has done the project to succeed.
Offer Exclusive Content: Members-only access to premium content is the best way to engage with the customers and make them feel special that they are part of an exclusive group.
Create a Product Tour: A product tour is the best way for the audience to know what products or services you are offering. A product isn't just the best way to engage with your customers but also a brief overview of its usage and benefits. You can record your product tour and upload it over social media or YouTube.
Diversify Your Content: Content is the best practice to drive focus and attention towards your brand. If you want your blog to be more engaging and informative, you shouldn't stick to a single format. But should add diversity to your content. Consider doing the following types of content marketing strategies:
Article Submission
Buying Guides
Infographics
Success Stories
FAQ & Q&A's
Technology these days offers multiple ways to engage with the audience. Take advantage of all the possible tools available and devise to better engage with your audience or customers.