Slideshow presentations are pretty common in most meetings these days, especially in today's COVID situations. However, creating an engaging, memorable presentation requires a lot of effort. Loads of poor presentations exist out there.
Most people actively use templates to create presentations. Unfortunately, almost 90% of presentations suffer from a common mistake: the use of terrible presentation templates. Presentations curated using poor design choices are likely to kill a presentation, and that term is often referred to as "Death by PowerPoint."
Your slides act as a major source to hook up the audience and make the viewers understand what you want to convey.
 15 Cool Google Slides Themes with Colourful Presentation Designs for 2022
You might be bewildered about the best presentation template to download? Or how to make a presentation that doesn't bore your audience to death?
This question has haunted many people, so if you are looking for the best presentation template to use or how to make a presentation that doesn't bore your audience to death.
Are you used to boring presentations? Now it's time to tweak your style and try out using Cute Google slides themes.
In this blog, we have listed the top 15 cute Google slides themes that come with beautiful layouts, the colourful scheme that's surely going to grab and hold your audience.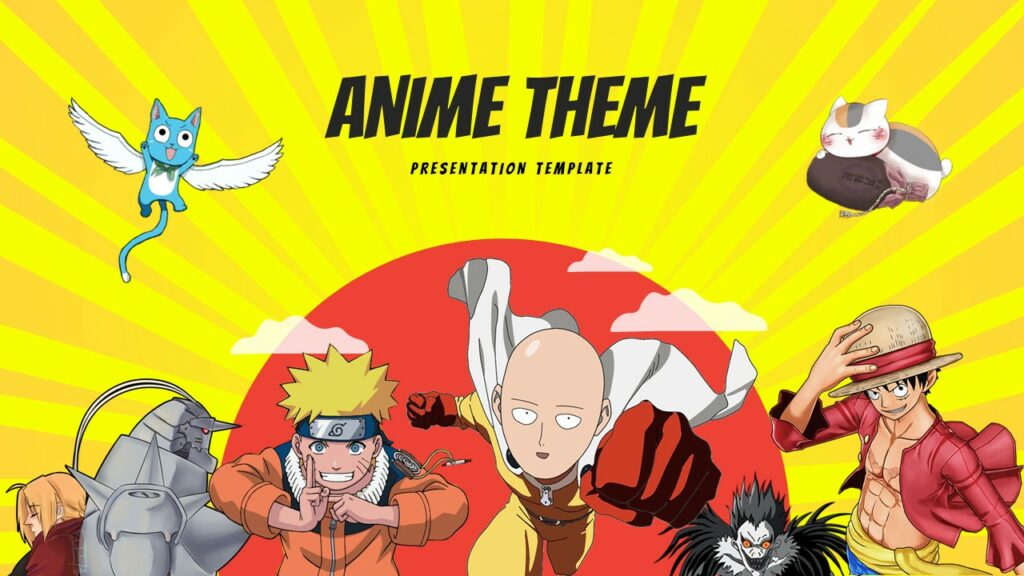 Do you love watching anime cartoons? Want to add anime characters in your presentation to make it look catchier? But finding high-quality anime templates can be tricky. But don't fret; luckily, you have got the best anime templates. The template includes cute anime characters that will attract your viewers. With Anime style templates, you can create a presentation that looks fantastic and make you stand out.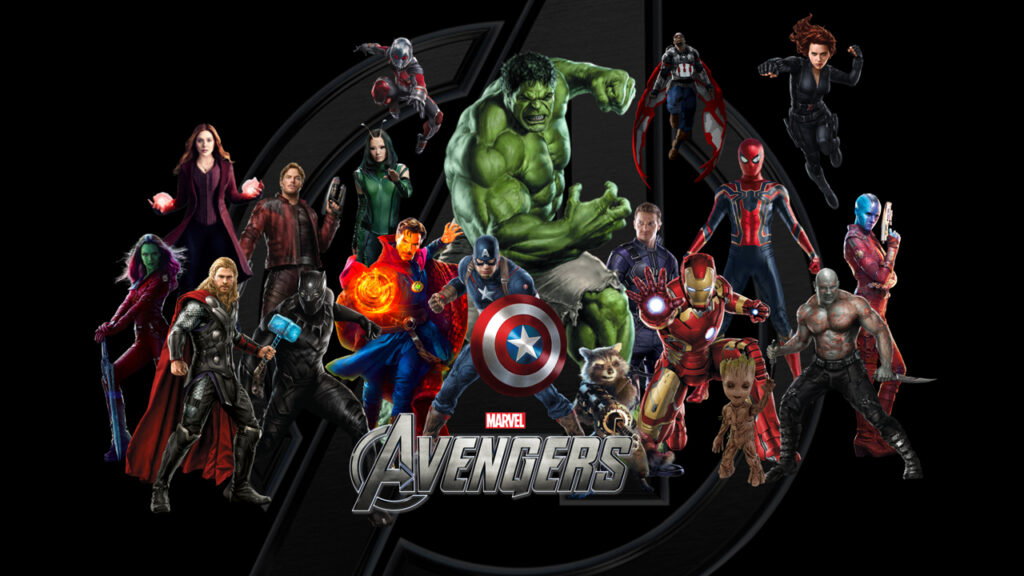 Do you love reading comics? Then you must be a fan of Marvel superheroes too. If so, then why not create a superhero theme presentation. This free animated Avengers theme Google Slides is the best option if you want to add flair to your presentation. Moreover, it's animated, making it look amazing and eye-catching.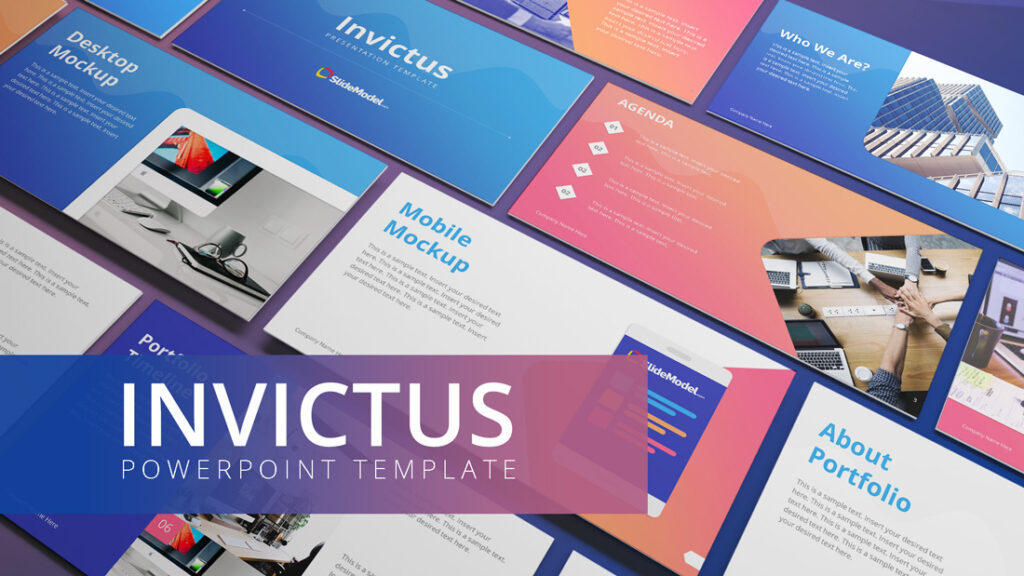 Business presentations often seem boring because of loads of information, data, bulleted points, and boring backgrounds. But not now; with the Invictus presentation template, you can make your presentation look interesting and at the same professional time. This deck template includes an agenda slide, mission & vision page, mock-ups, and everything you need to design a corporate presentation.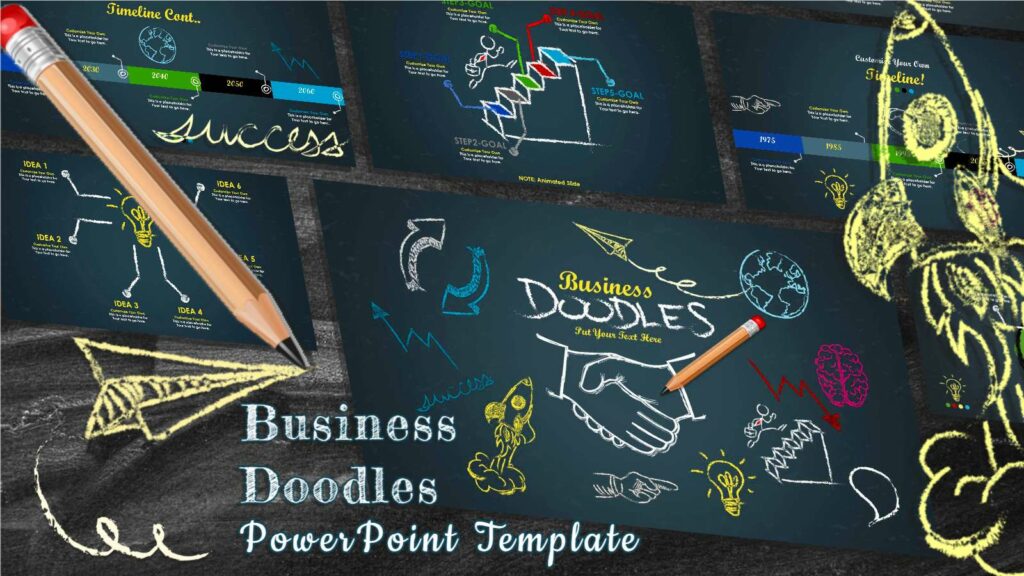 Now illustrate your business information in style with this business doodles timeline template. It's an animated timeline that displays business-type drawings incorporated into a timeline and static pages to add your data, info, etc.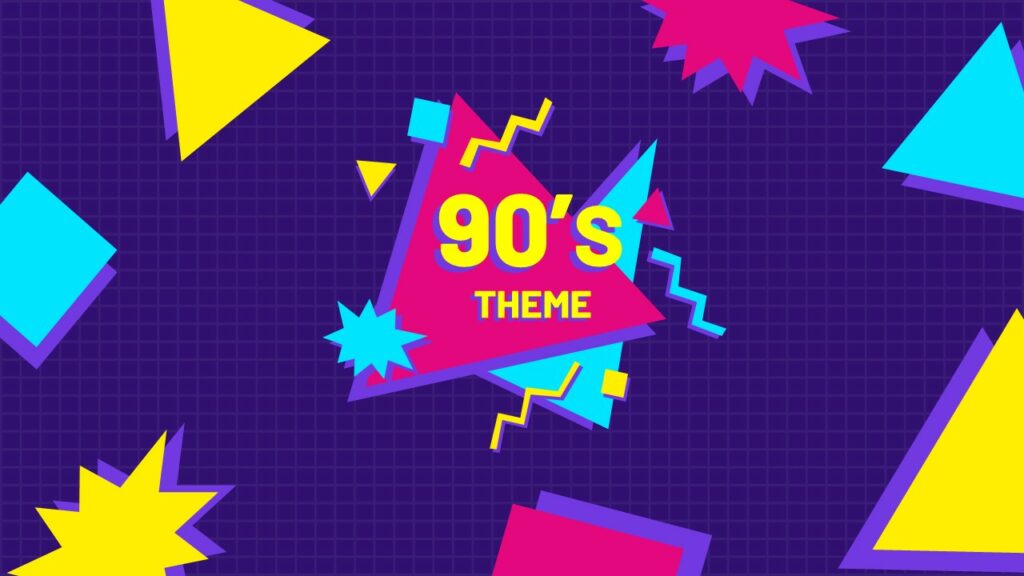 Now people are going over retro style. And seeing the 90's theme template, your audience will feel nostalgic. So take your audience back to the 90s with these super-cool creative templates. This template features great singers, popular gadgets, Tv shows, and gaming consoles of the decade.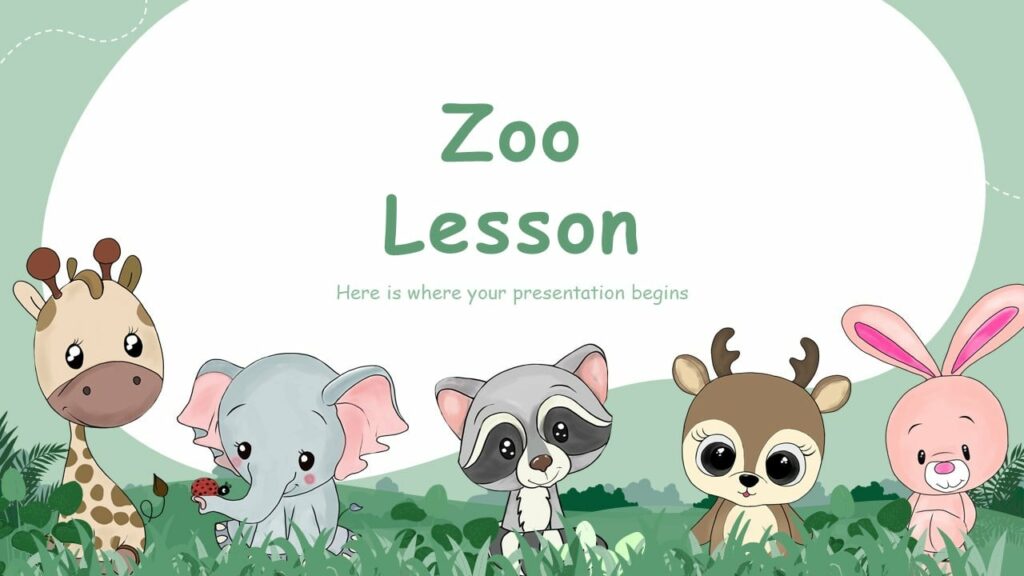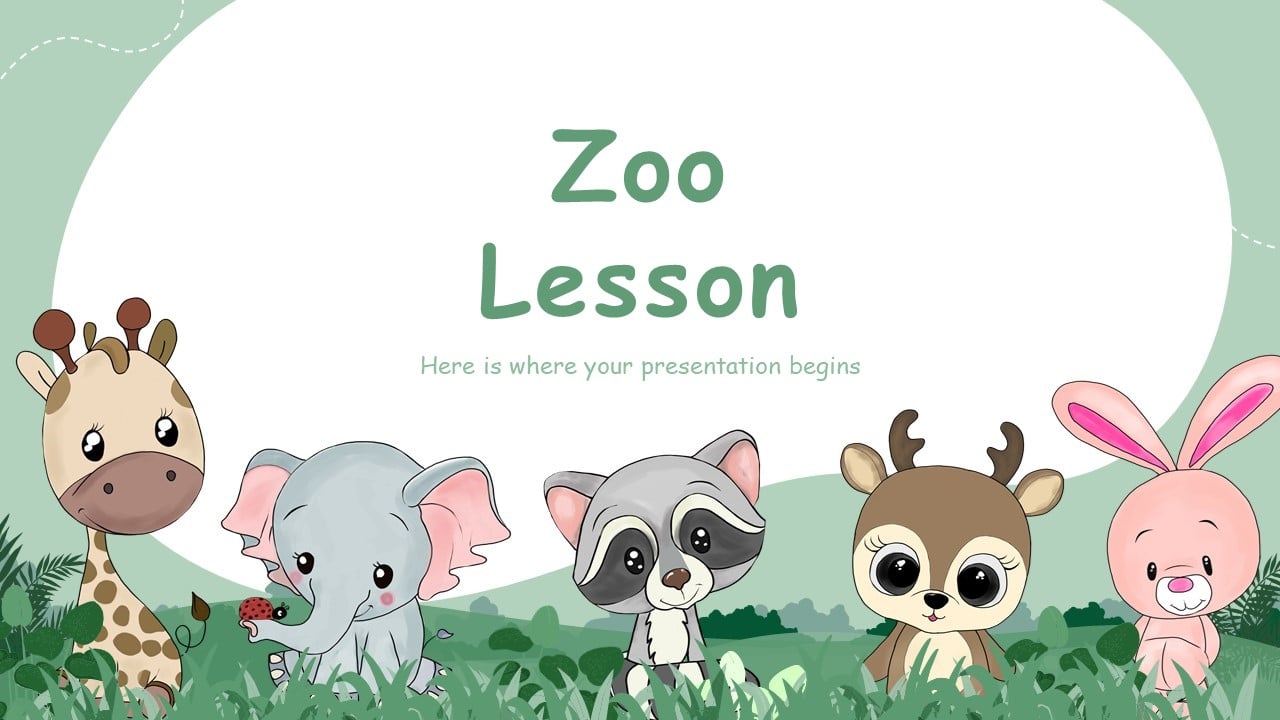 Free Animated Zoo Animal Cute Google Slides Themes is the best google slides theme of 2021 for educational presentations. The template is packed with 20 custom slides, and Zoo themed background. The template uses pleasing color theme and animal vectors, and cute clipart to deliver a vibrant look.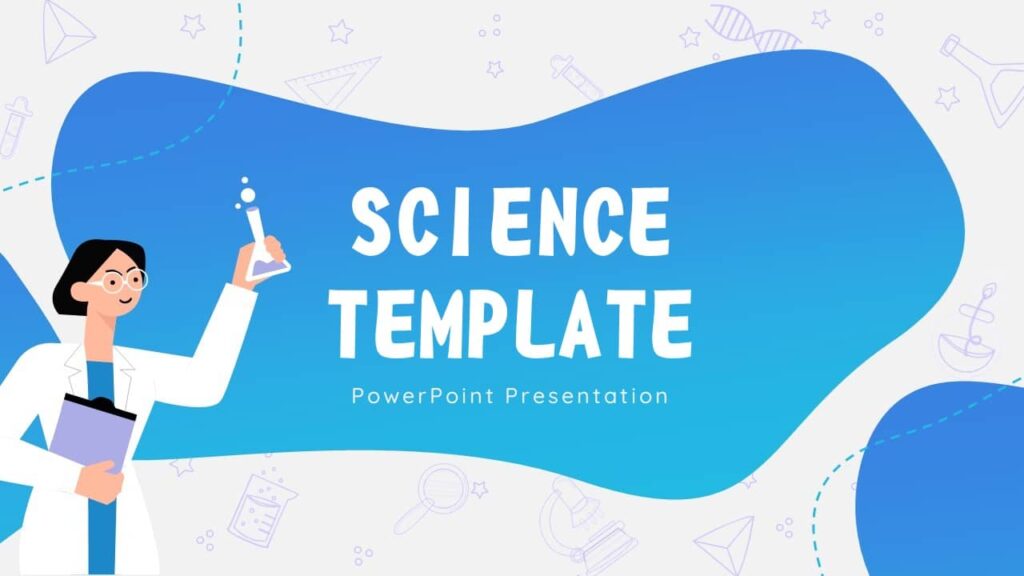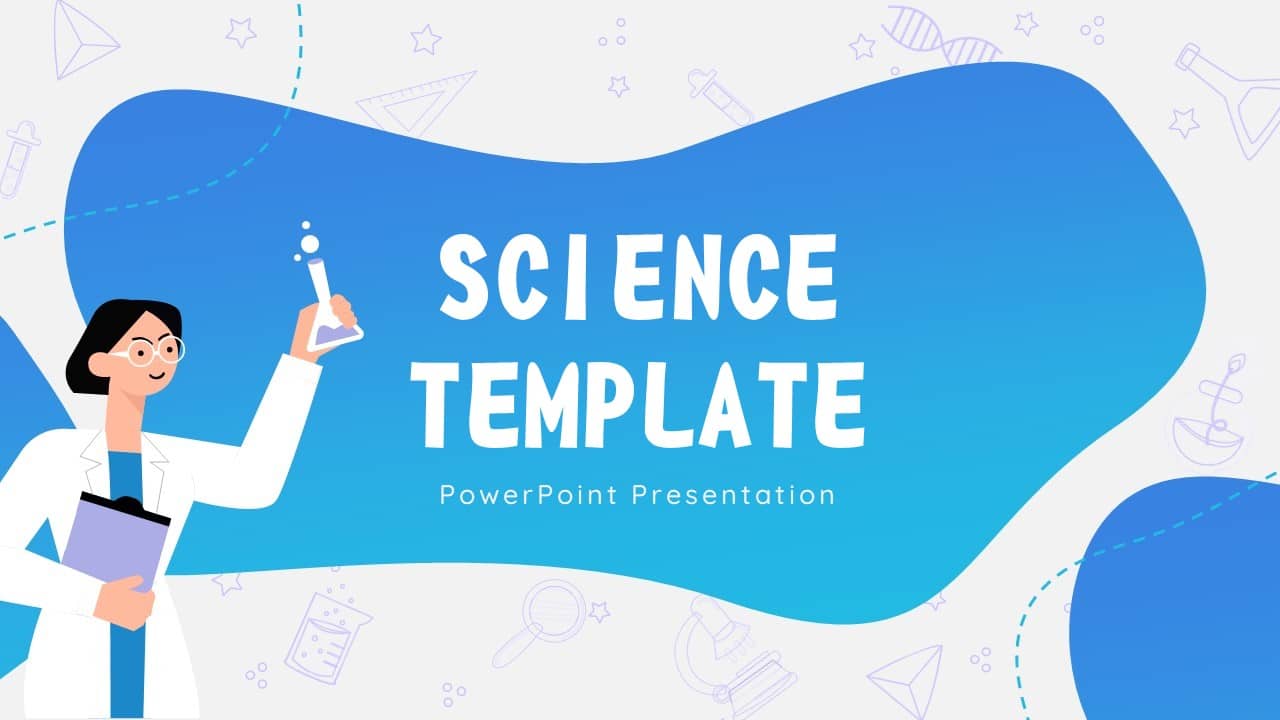 Your scientific or educational doesn't just need to use professional slides. Instead, make it more engaging and entertaining by using these free animated Science Google slides themes. These unique and interesting Google slides themes give you the highest possibilities to leverage your creativity. It comes with 20 creative slides that you can quickly edit and mold your ideas into a great presentation.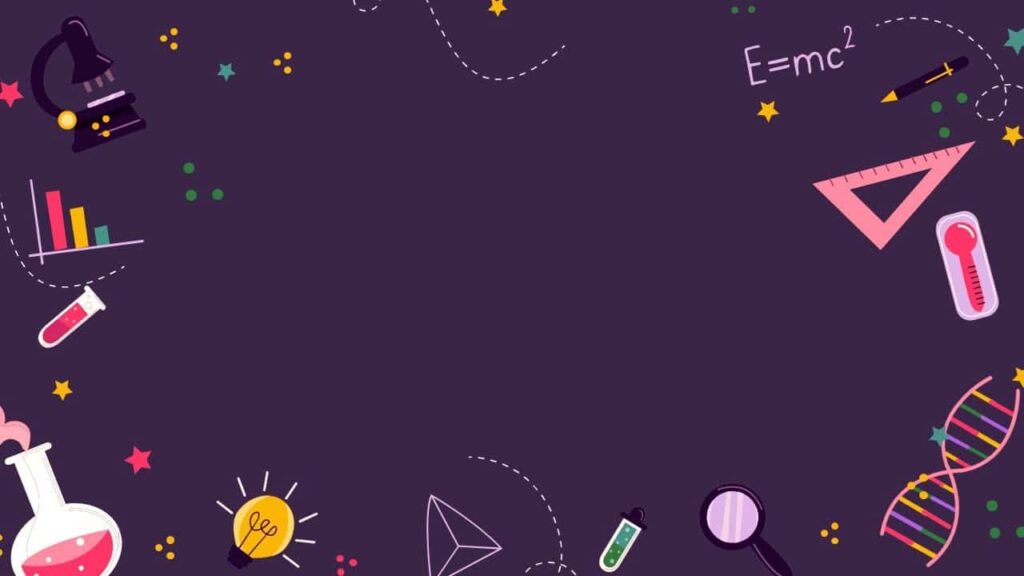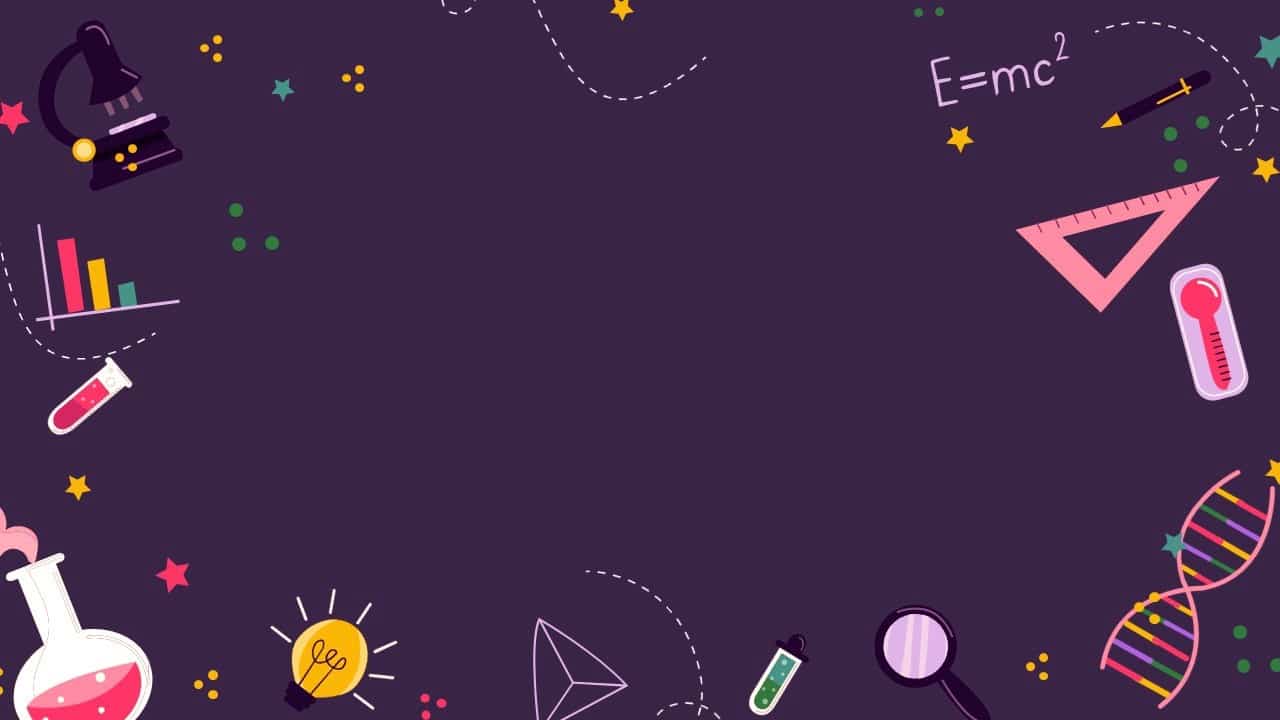 Want some interesting and fun-filled background Google slides? Then you should consider this free education cute background Google slides. The template uses interesting background with bright pastel colours that can brighten any presentation. Get this free education cute background Google slides and PowerPoint template and keep your words upbeat.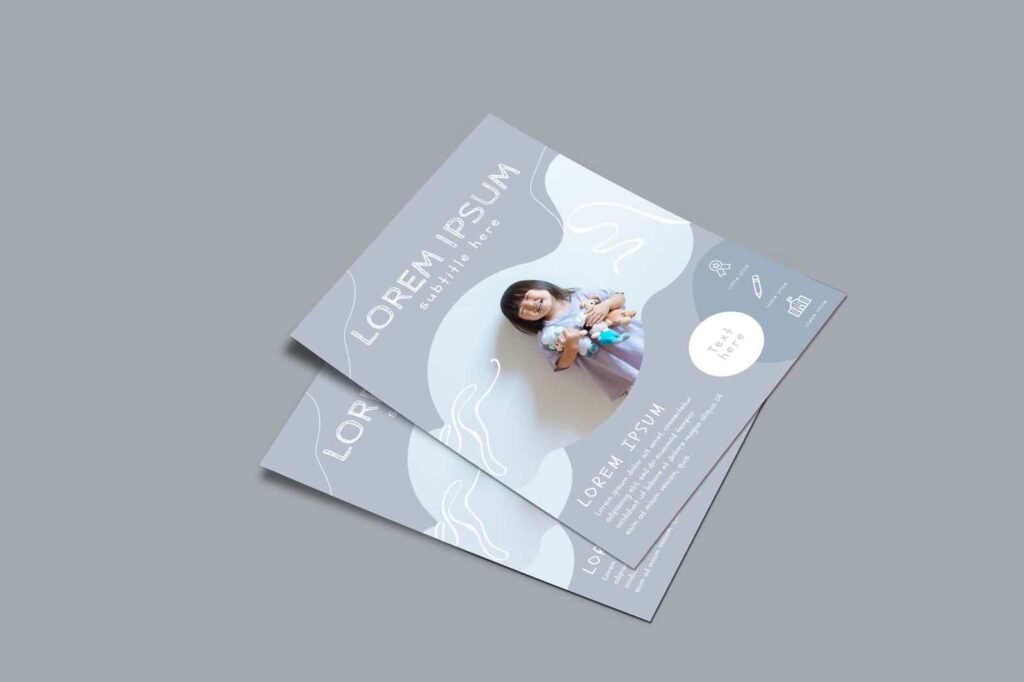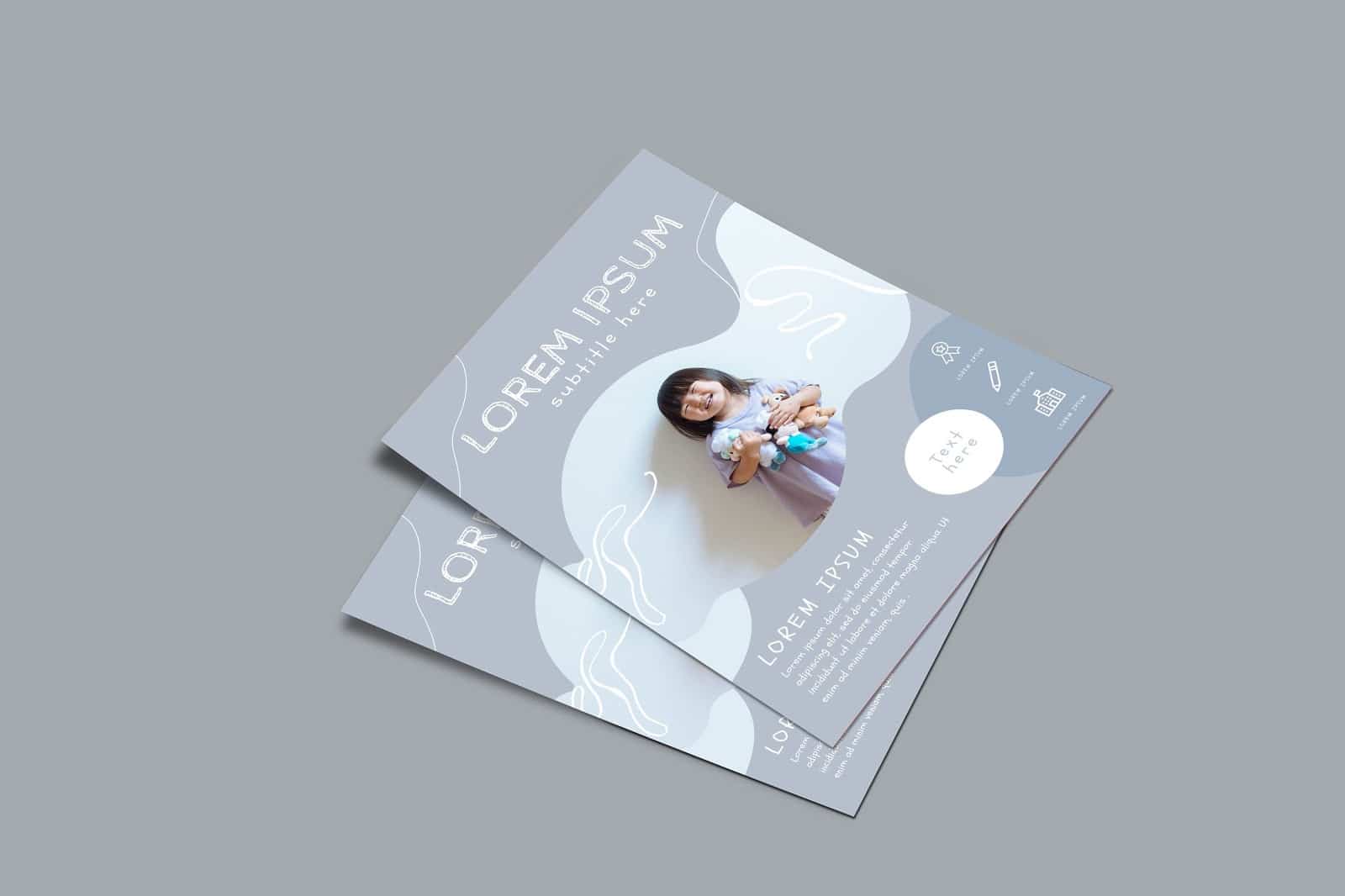 If you have ever struggled to make your presentation look interesting or adorable or worry your slides will look too wordy, then this will help you. Then you should get these cute, lovely kids flyer-free Canva templates. The template has an impressive image holder and plenty of open space, which makes the template perfect for sharing apps, images, and any content related to the kid's product.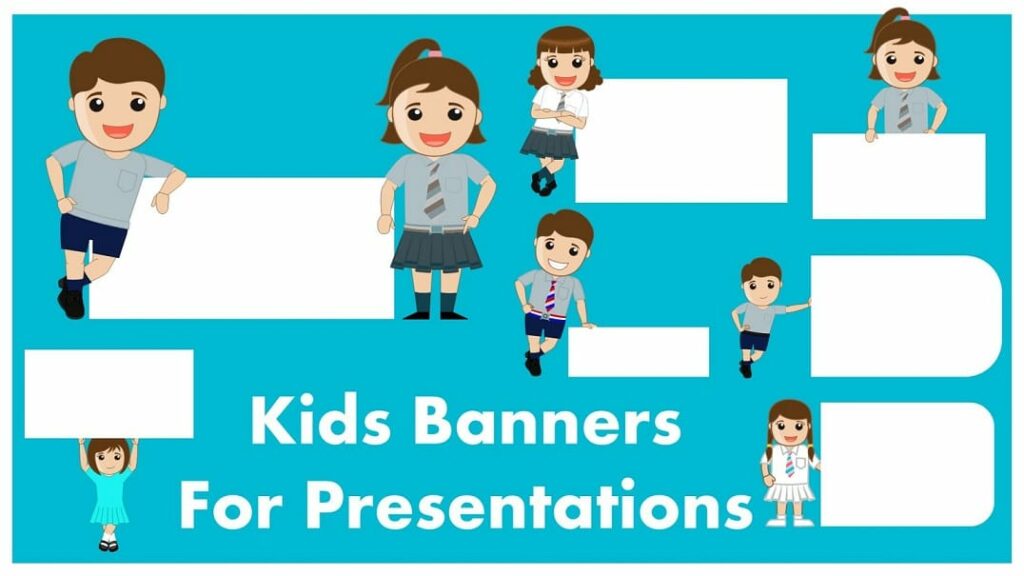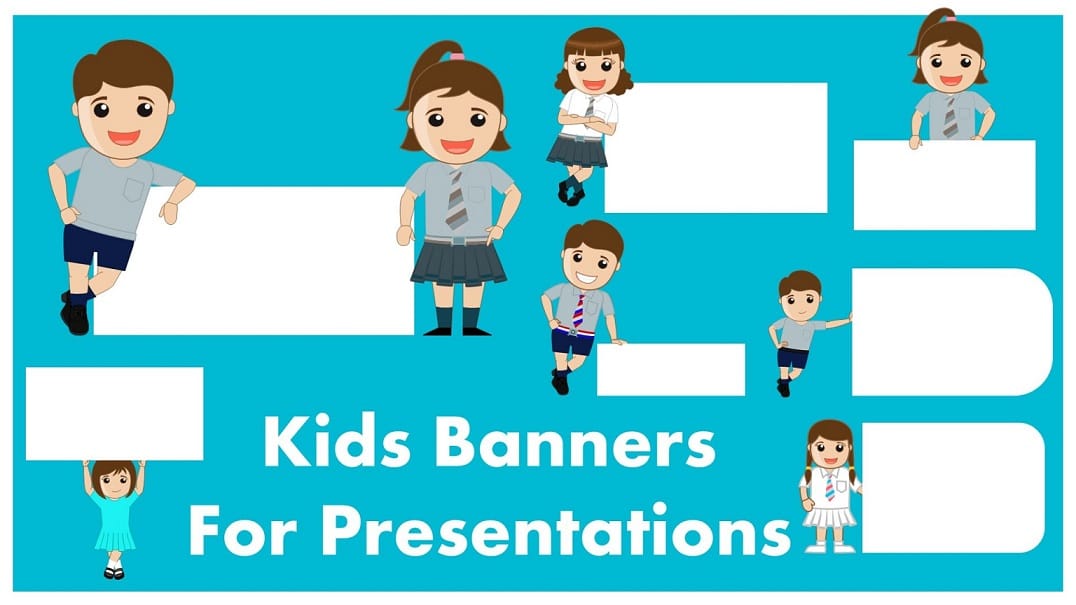 Make your education presentation more interesting and entertaining using these free cute clipart kiddish banners presentation for Google slides. The template has a cartoony-themed kiddish background, with kids holding the cardboard. This cute kiddish banner Google slide gives a sticker-like appearance to your presentation.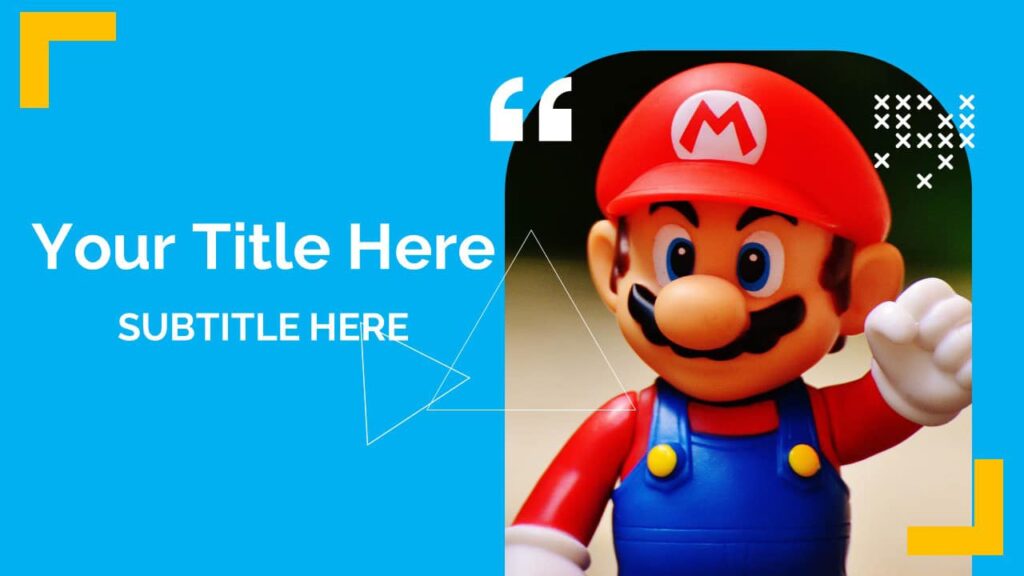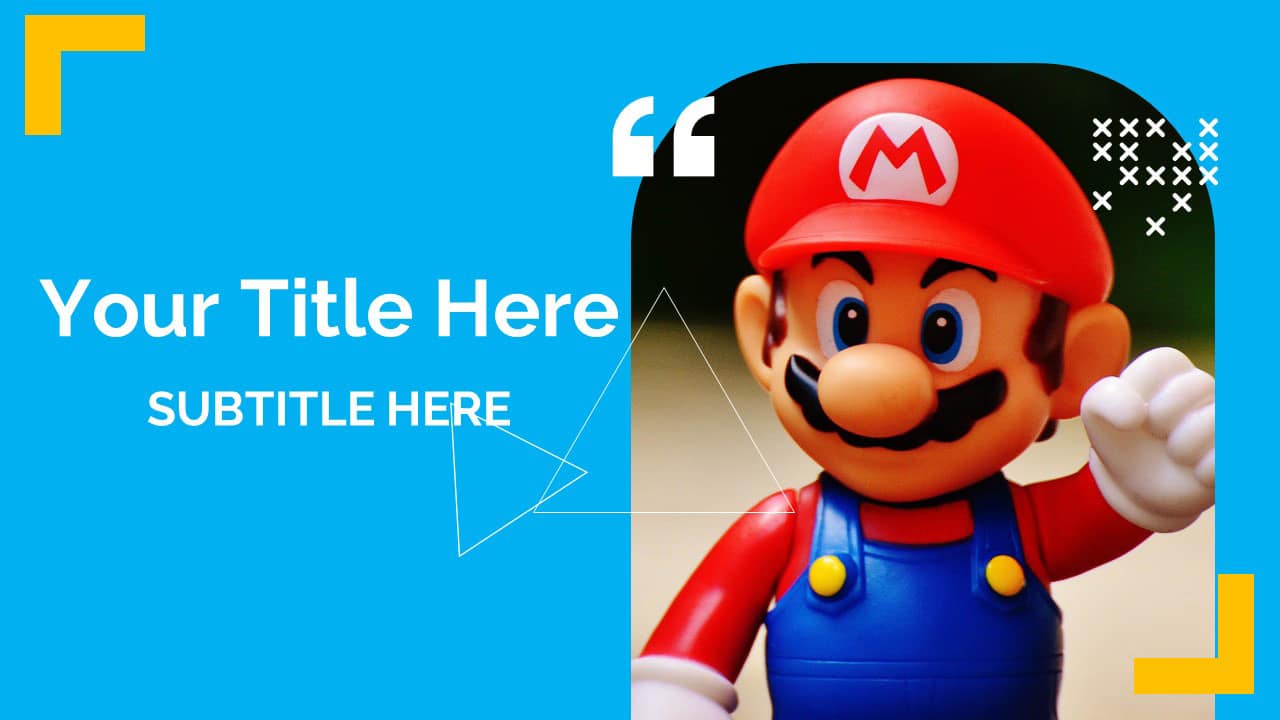 With gaming mobile in increasing demand, video gaming has got a new hype with drastic demand among the smartphone users. These cute aesthetic epics Mario Google slides and PowerPoint templates revive the old golden days of console games.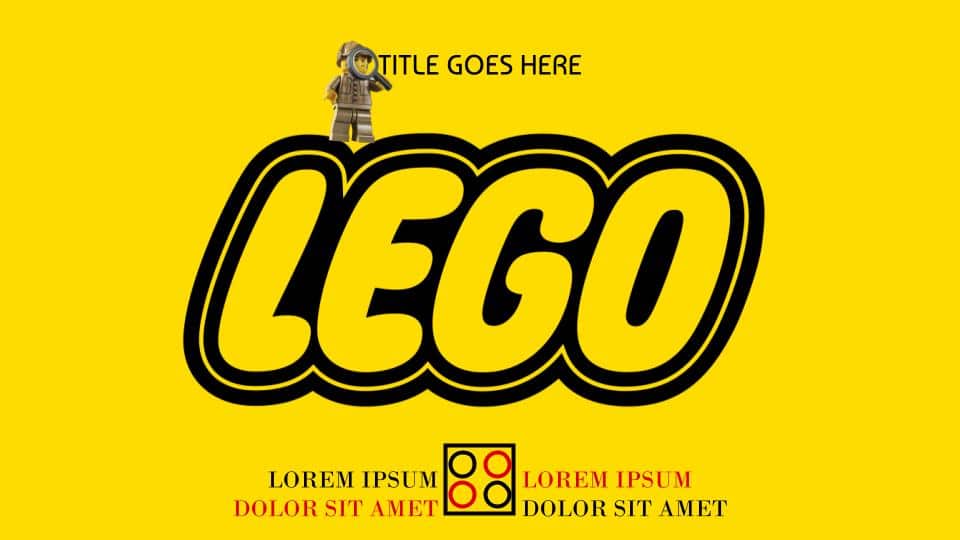 Lego game is the most interesting board game which sticks the players to their seats for hours. Use this Lego concept, Lego Google slides template, and make the fun-filled presentation in seconds. This LEGO Aesthetic Google slides template is a cute cartoon style Google slides template consisting of 10 unique slides with prime color scheme yellow, red ideal for teachers, students, or any toy marketing agency or company.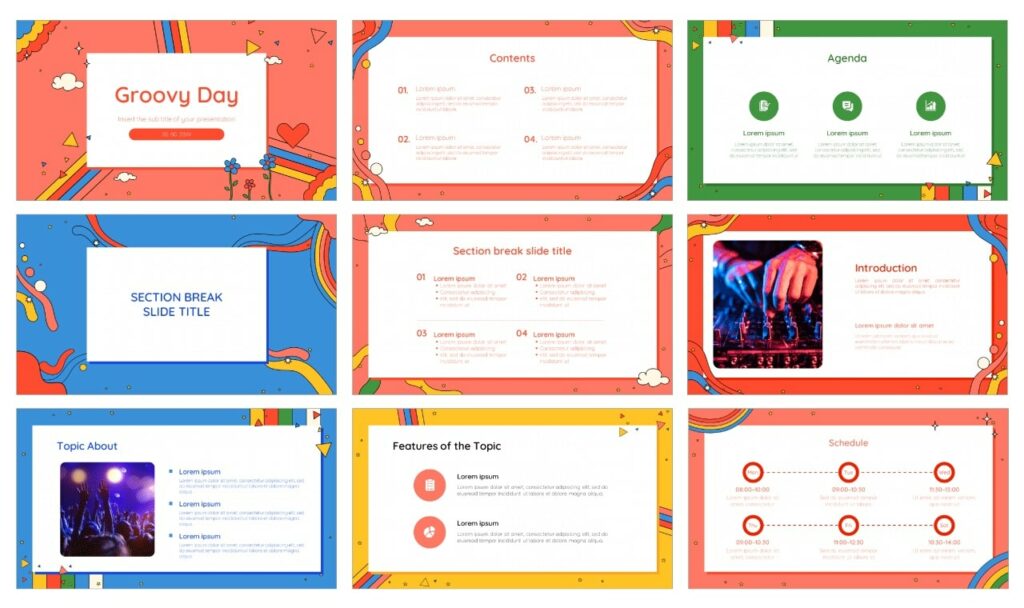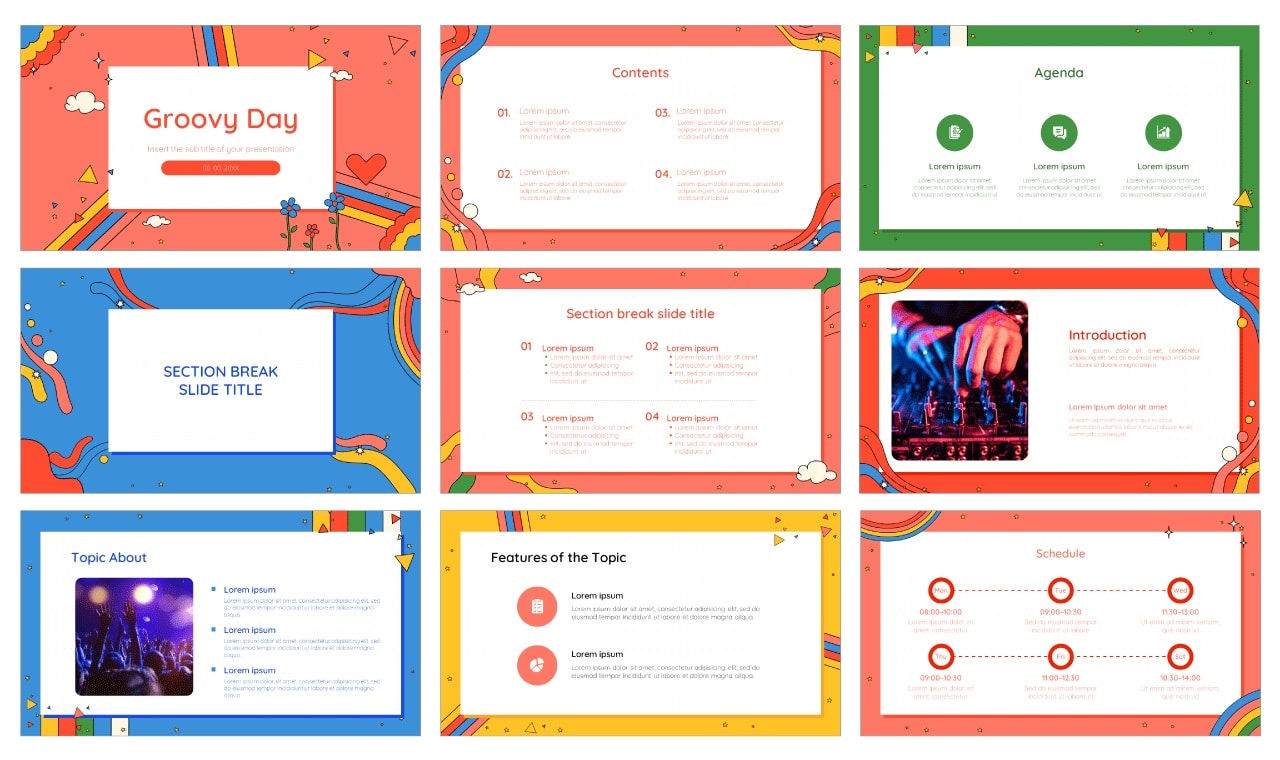 If you are an event organizer or planner, this groovy day aesthetic Google slides themes, and PowerPoint templates are perfect for you. The template uses eye-catching slide designs, minimalist layouts with numerous organic shapes, and vibrant colors that create a captivating environment. This aesthetic Google slides super attractive presentation theme that's surely going to spellbind your audience.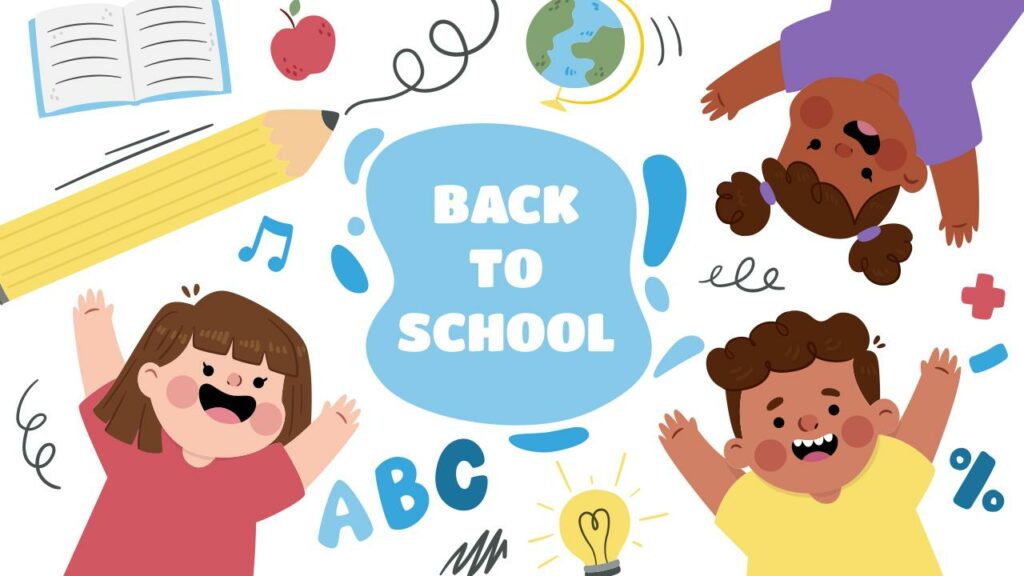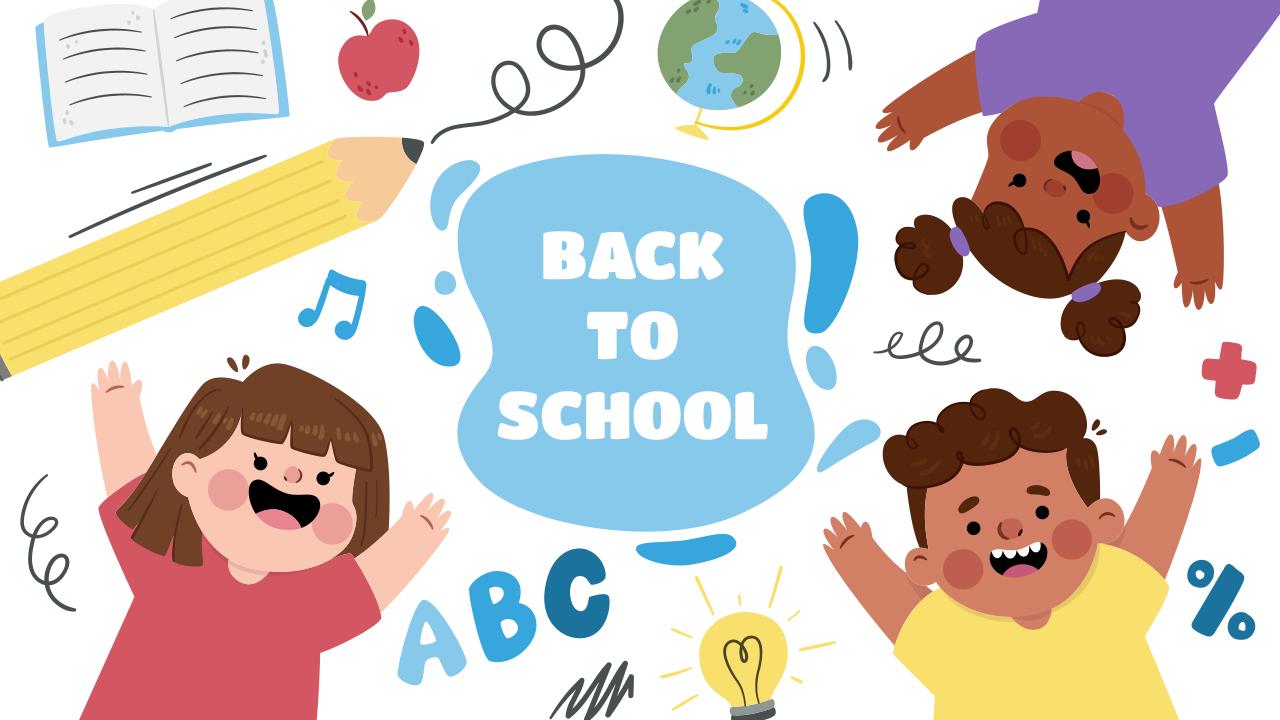 As schools are reopening after lockdown. This back-to-school lesson plan template Google Docs template is perfect for educators to showcase welcome messages, introduce classmates and class information, explain the timetable. In addition, you can connect to students and their parents using these impressive designs.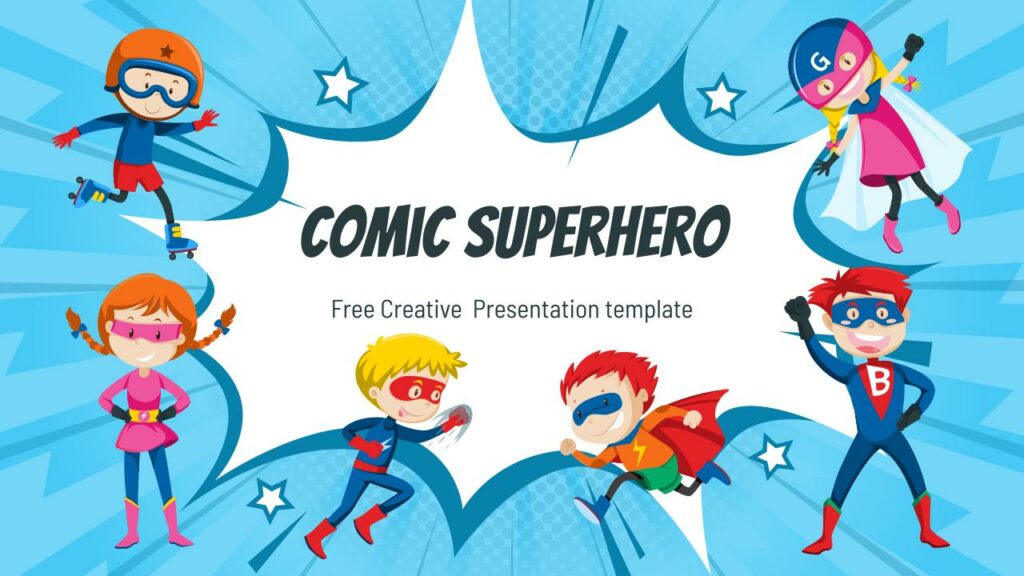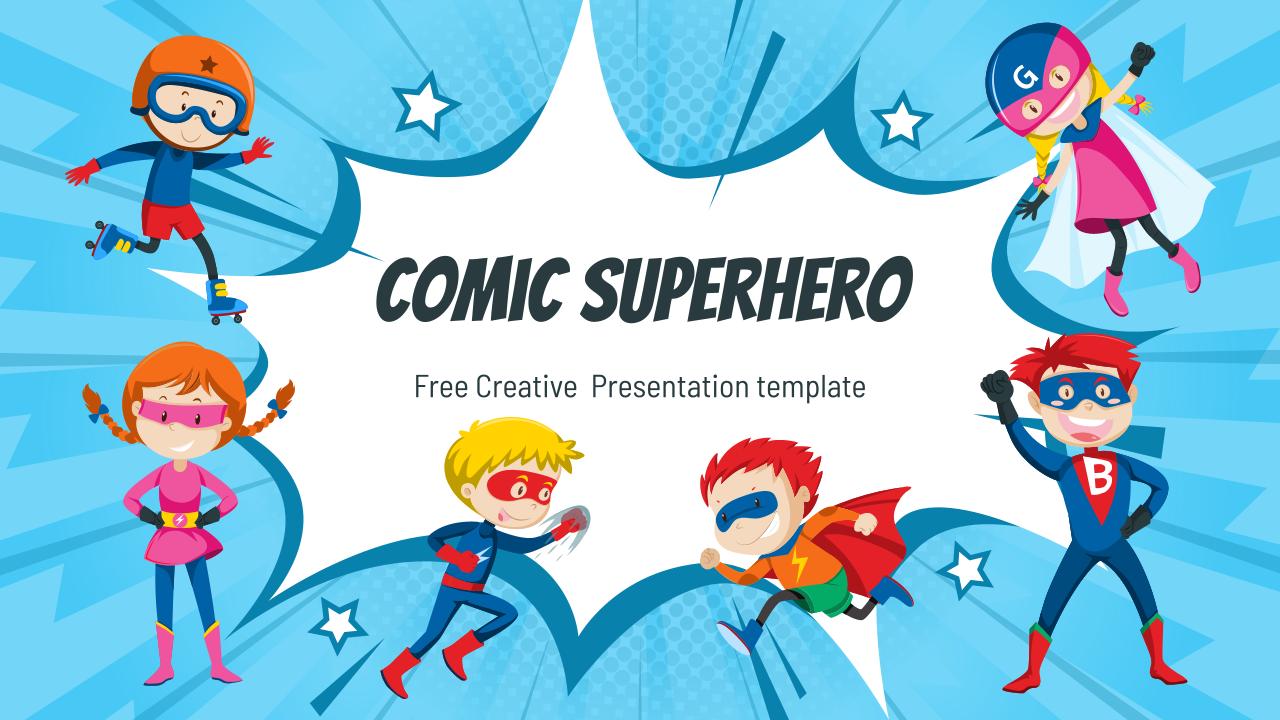 Superheroes are the life savior, and these comic superhero cute Google slide's themes surely guarantee to escape your presentation from boredom. Instead, it offers a perfect way to start presenting. If you want your presentation to look unique and stand out from the crowd. Then this comic superhero will be at the top of your choice. The template features funny cartoon characters illustrations over a blue background with some cool details that's make the template super-crazy.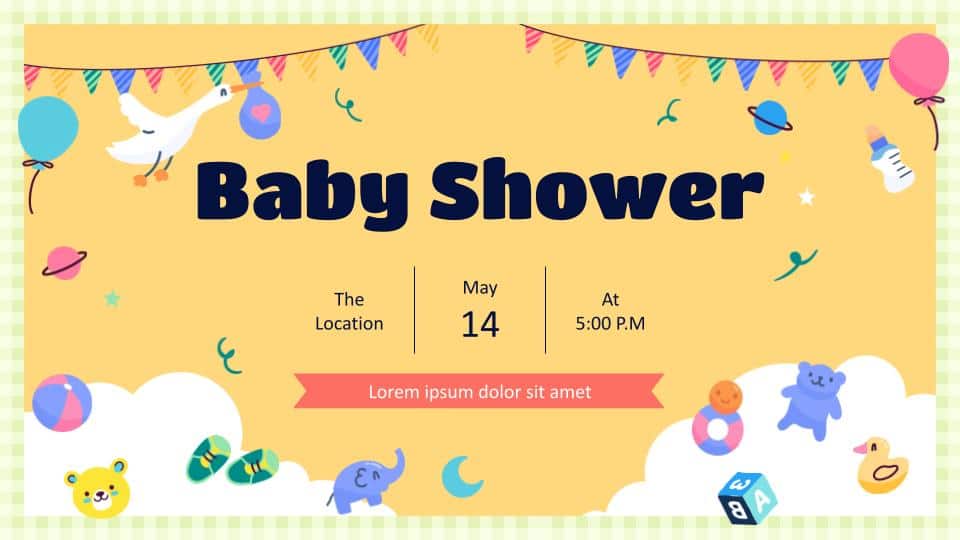 The baby shower is the most special moment for a woman who's expecting a baby. If you want to give a party for someone special and make it more memorable, this cute lovely baby shower Google slides and PowerPoint templates will be the ultimate solution. The template uses rich color scheme and celebration style vectors which makes it perfect for any celebration. So, get this cute lovely baby shower Google slides and PowerPoint template and have a rocking party.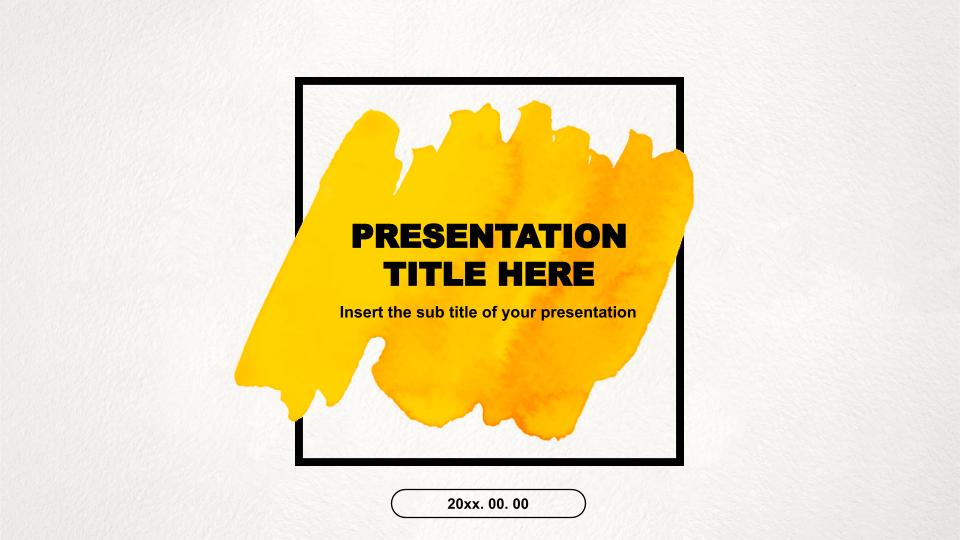 If there's something that stands out in a presentation is its presentation slides. Now give your presentation an artistic look and feel to your presentation. An image speaks a thousand words, and this brushstroke cool Google slides uses a minimal style that allows you to express your ideas in short, sweet, and up to a point. Get brush stroke Google slides themes and win your audience's attention with its unique and harmony and subtle appearance.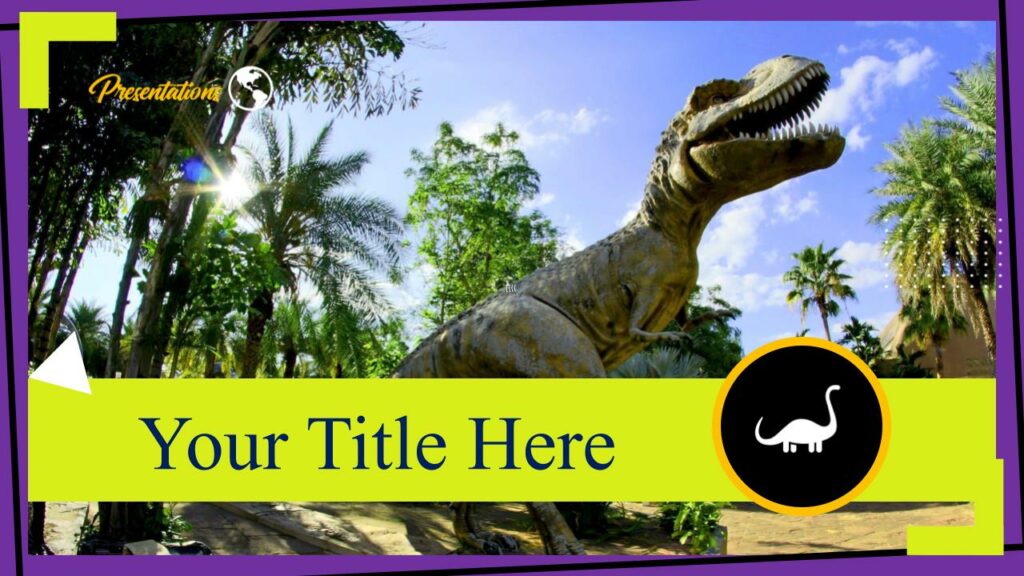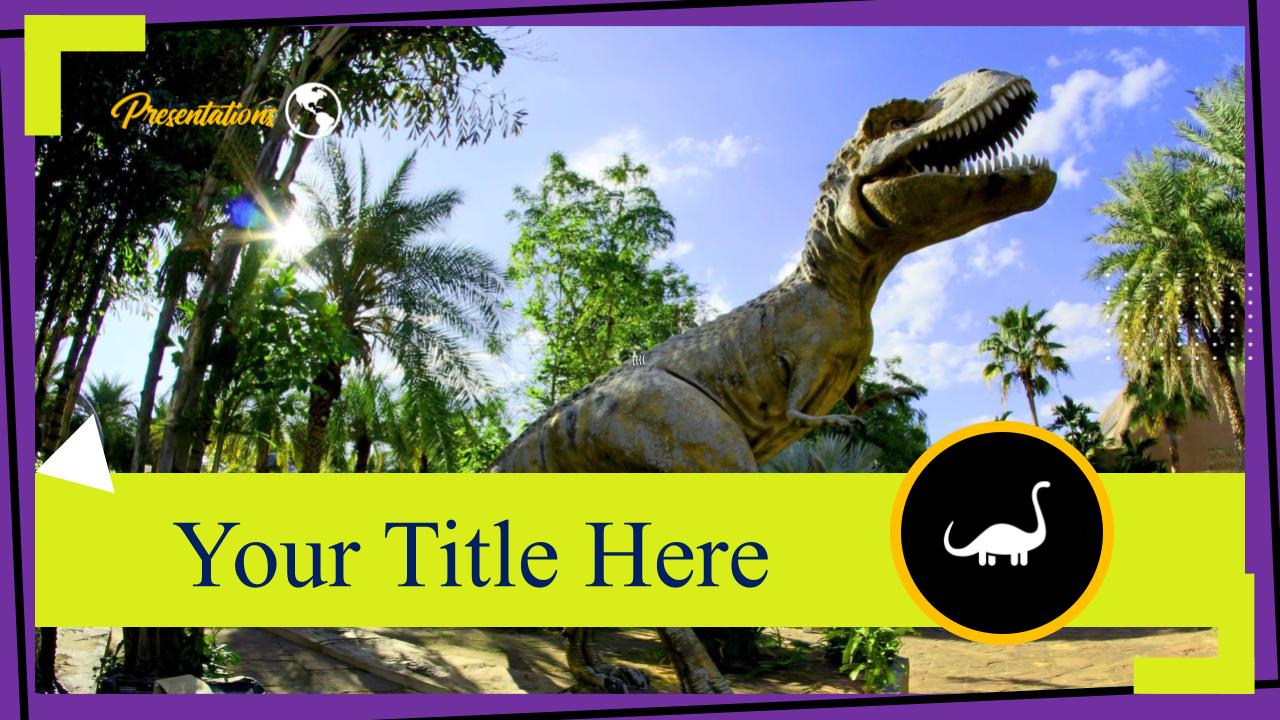 Dinosaurs are extinct species, but still, it's the most interesting topic for discussion. Movies or stories related to dinosaurs fascinates audience of every age group. Get these dinosaur aesthetic Google slides themes and educate students about dinosaurs. Download dinosaur aesthetic Google slides themes and create a presentation about animals which plays a crucial role in biodiversity. Moreover, you can uses dinosaur aesthetic Google slides to design biology presentations for school, college, institutions, and other projects.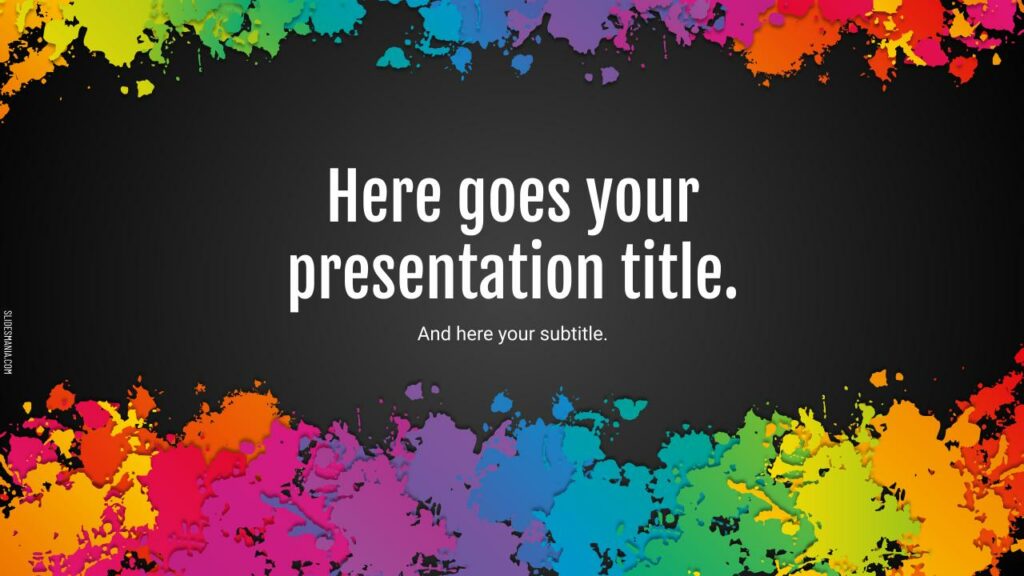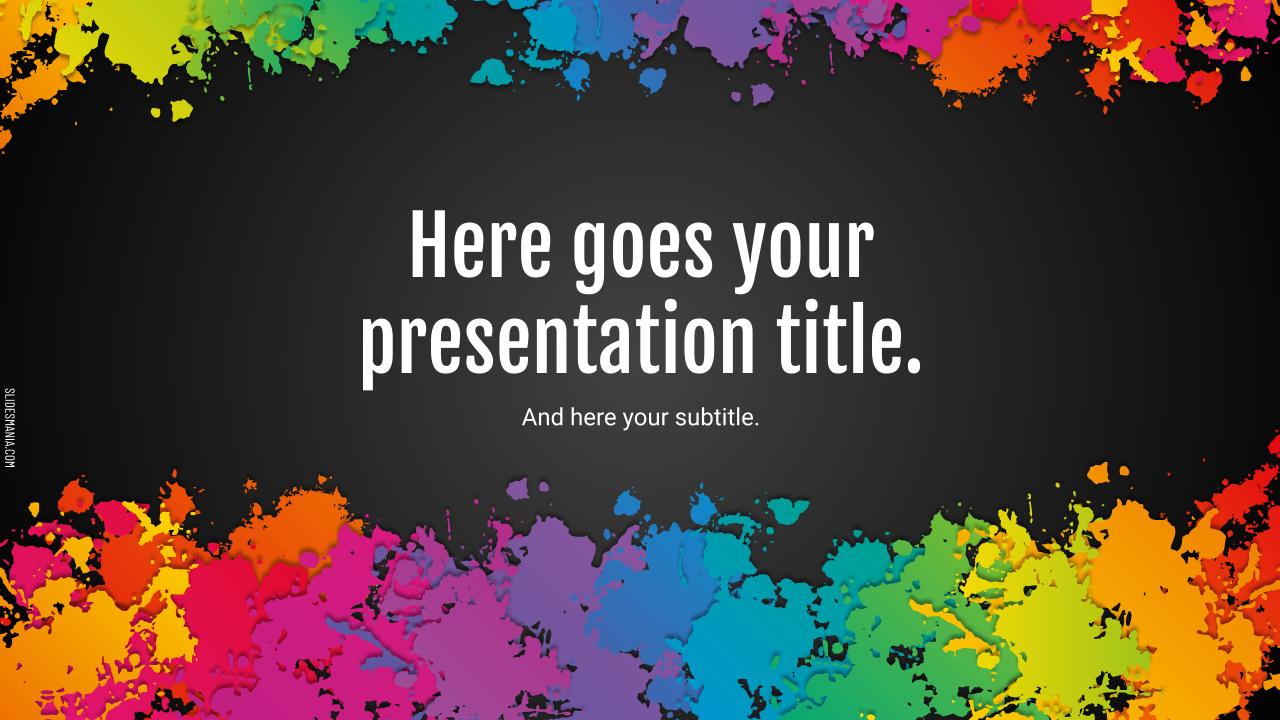 Colors have the power to captivate the audience's attention. Here we have colorful, fun background Google slides and PowerPoint template that features colorful splashes of the paint in the border and a black background that makes the template really stand out.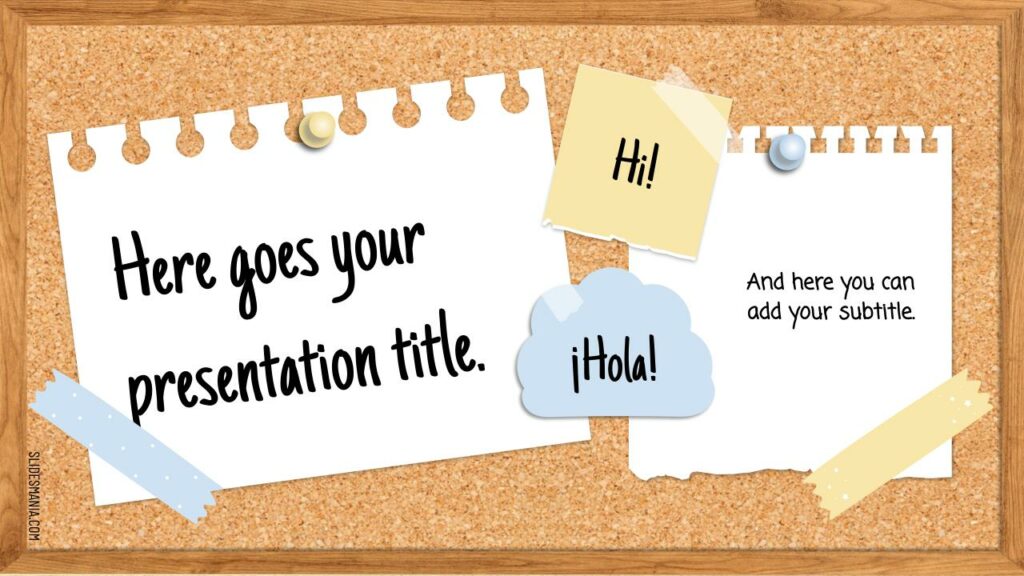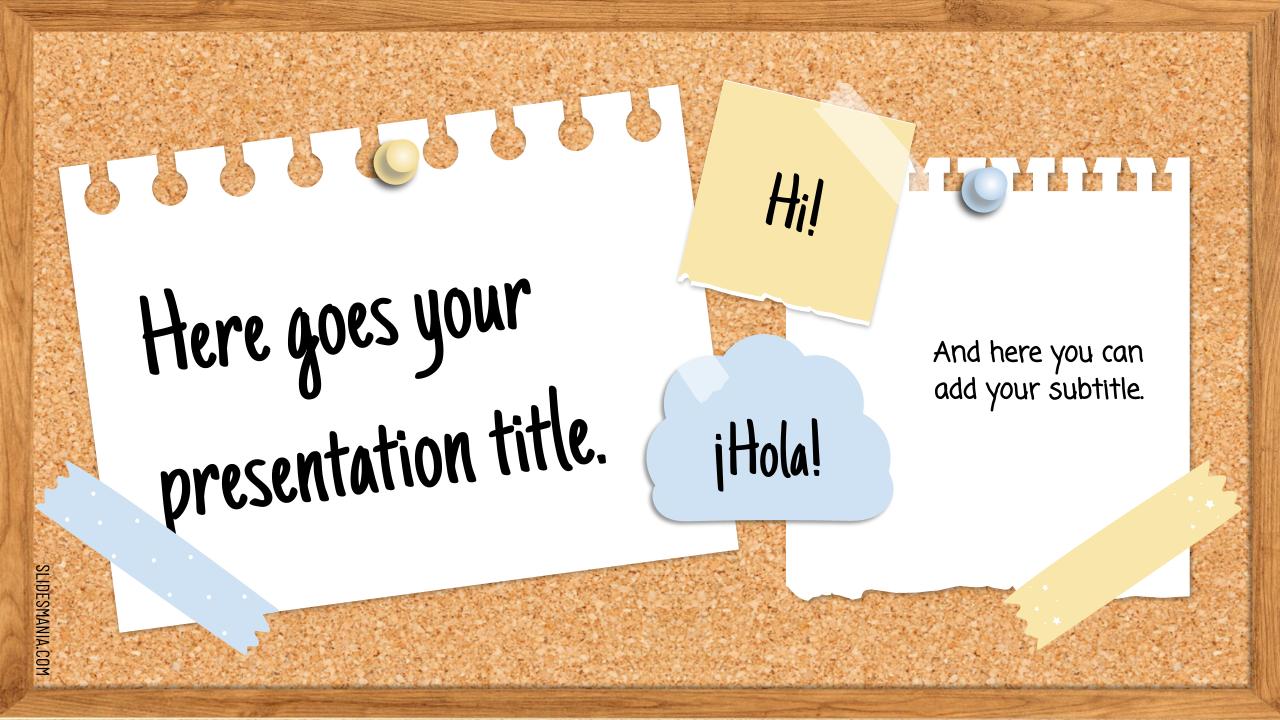 Grab the attention of your folks using this funky background Google slides templates. If you are looking for board-style templates, then this bulletin board template you will like the most. The template features a corkboard with colorful sticky notes, pieces of paper, tape, and pushpins. Make your presentation look exclusive using this funky background Google slides templates.
Conclusion
Presentation is key for successful business meetings & seminars. Every business needs a presentation. However, with the billions of presentations on google slides, it can be hard to find one that stands out from the crowd. So, if you looking for a fresh and modern way to make your slides look more captivating with clean lines and flat design elements, then get started with our best free cute Google slides themes. These themes are sure to help you stand out and make an impression on potential buyers or investors in just seconds! Have any suggestions? Let us know what other Google Slides Themes would be good additions by commenting below!