Social media has drastically changed the world we live in. The introduction of various social media platforms such as Facebook, Instagram, WhatsApp, and Snapchat has switched the way we see ourselves and other people.
In recent decades, social media has gone far beyond just being an entertaining tool to a crucial part of everyone's day-to-day life.
Social media users have skyrocketed in past decades. Just five per cent of USA adults were reported using social media in 2005, the graph peaked up to around 70 per cent now.
Just walk down the streets, and you will find almost 70% of the users will be on their mobiles just scrolling down their social media accounts. The time spent on them has garnered the interest and concern of leading industry experts, policymakers, and teachers about social media usage, impacting our lives and psychological well-being.
According to a survey, social media giant Facebook has around 1.4 billion users worldwide, nearly a fifth of the world's population. That's a great share and thus has helped us to learn, understand and share information instantaneously.
Social media has united the people globally on a huge platform and has removed all communication and interaction barriers. Nowadays, students, experts, and other peers can share their perceptions and thoughts with giant groups on various topics. Moreover, you can share and interact with open-minded people, ask for their feedback, suggestions, or opinions on a particular topic.
Billions of users across the globe use Social media uses social media channels to share knowledge and make connections. On a personal level, social media can grow connections, communicate with friends and families, and much more.
Social media can be used at a corporate level to expand connections, grow knowledge, and build professional networks by connecting industrial experts.
Social media can assist businesses in interacting with their customers at the business level, gaining customer feedback and elevating their brand.
Most Attractive Social Media Google Slides Template to Download in 2021
An appealing presentation has the power of making a difference between a successful presentation and a boring one. However, a presentation template can make a lot of difference, and you stand out in a corporate meeting. Designing slides can be time-consuming. To save you from daunting tasks here, we have gathered the most attractive Social media Google slides that can save your time and efforts.
The templates in our list are easy to download and get started. You can use them to enhance your presentation's appeal or just as an inspiration if you wish to create your presentation design.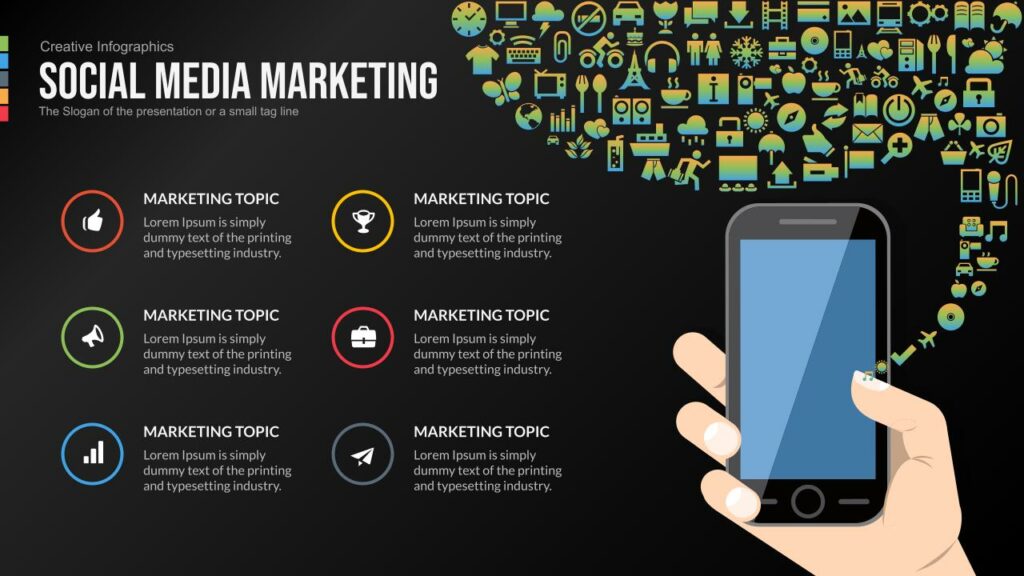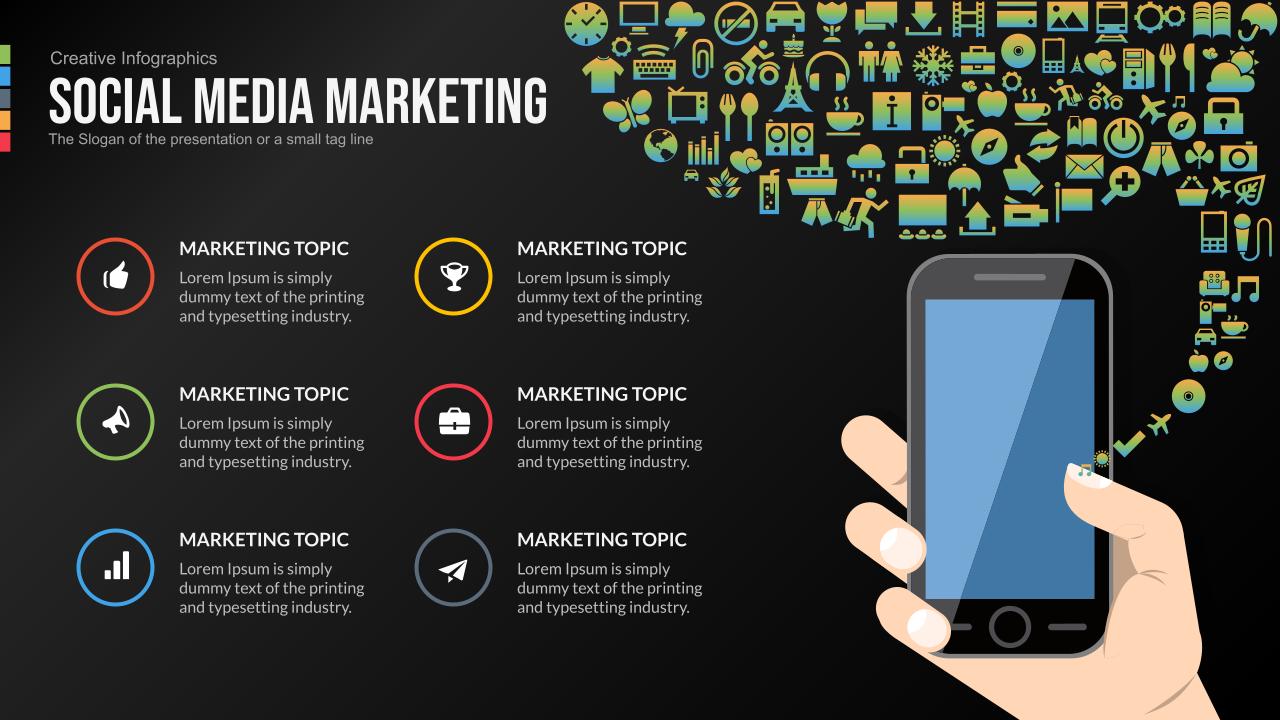 The ultimate aim of social media is to interact with folks around, develop contacts, grow connections. Use this social media marketing Google slides templates to gain customer attention and engage them in your business. The template uses a blue and white color theme which makes the presentation look pleasing, creative, and innovative.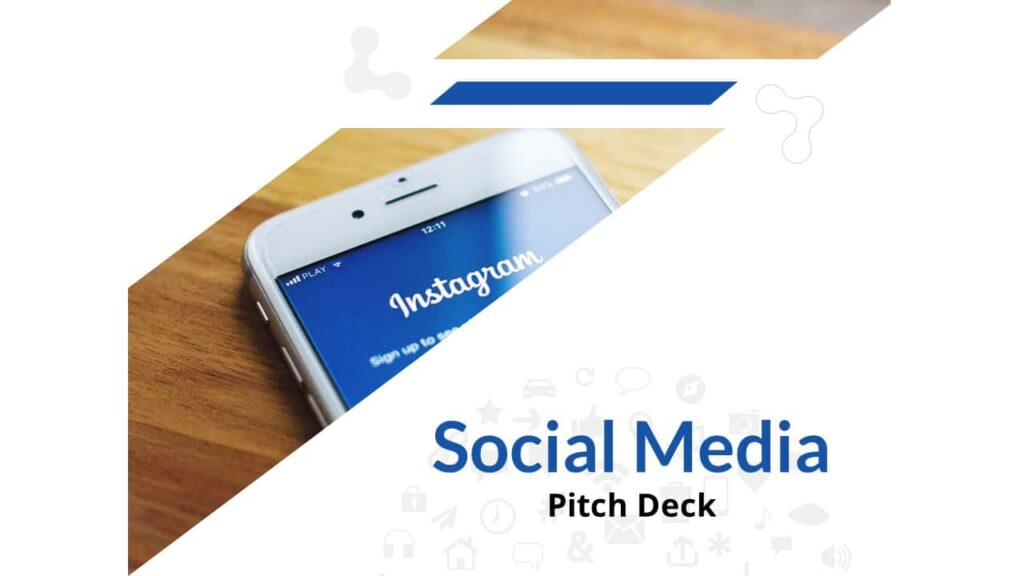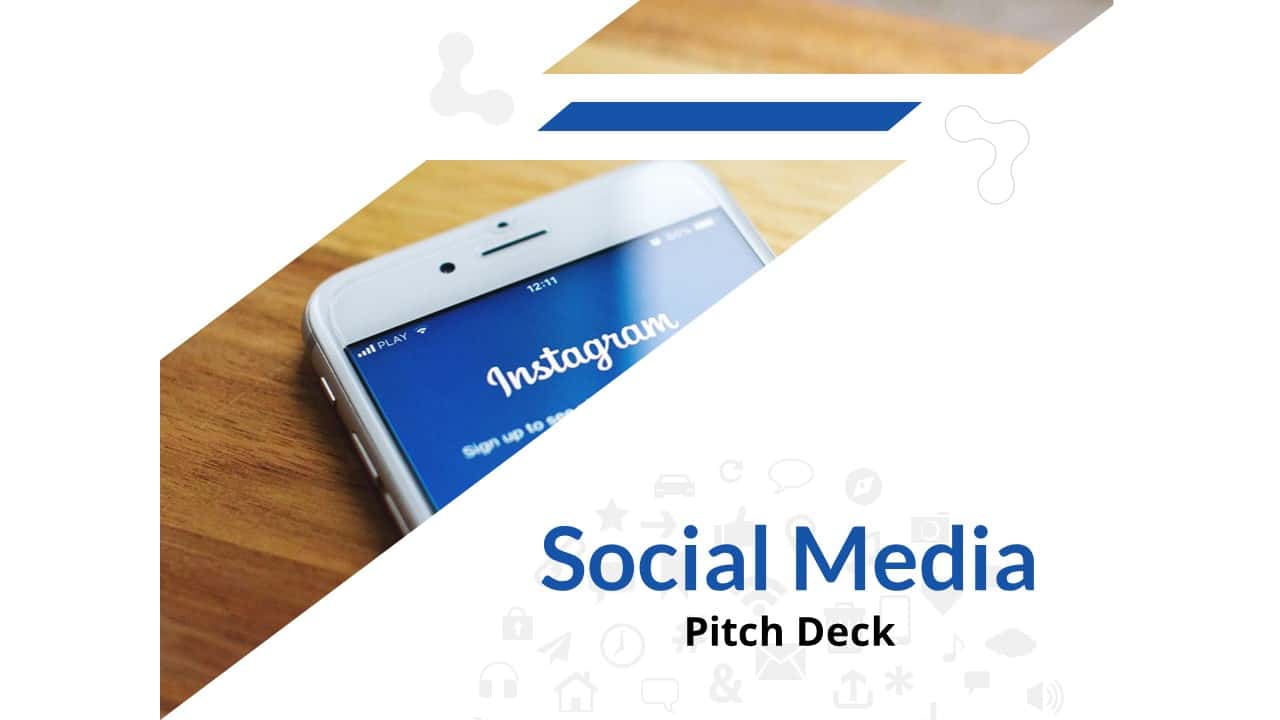 Get ready to surprise your audience using these Social Media Pitch Deck Google slides themes by Template.net. The templates available are completely free of charge and can be easily used for any personal or commercial presentation without any attributions. These social media design templates come with amazing designs and backgrounds, which you can use to illustrate your social media campaigns and outstandingly carve your messages.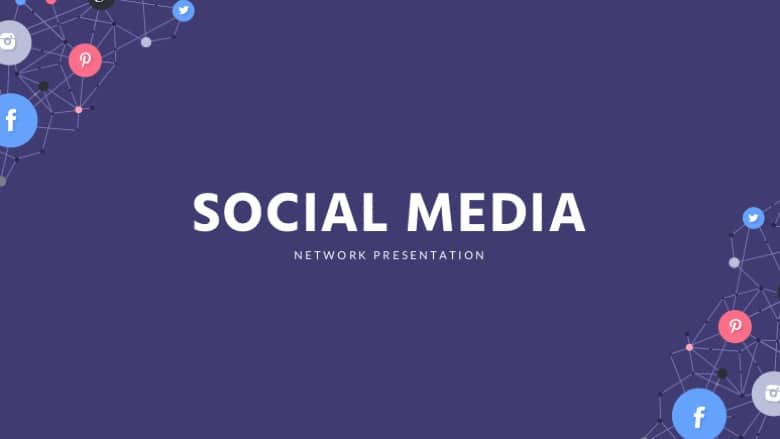 Social media is a dynamic topic. Use these free social media Google slides templates by Slidesmash to easily showcase your social media campaigns' statistics. These social media backgrounds comprise 23 stunning Google slide designs, which are available to download free.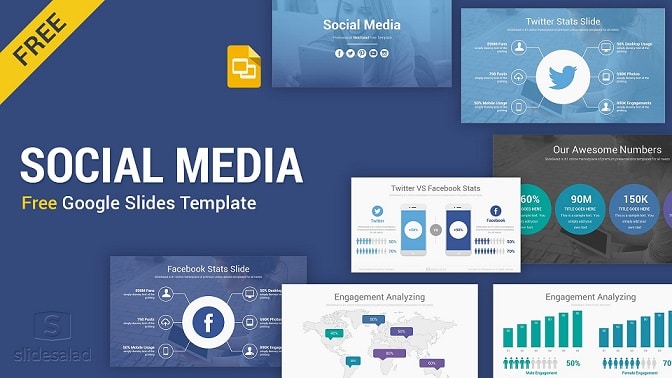 Everyone knows the undeniable power of social media. It has entirely changed the way how a brand interacts with its audience. These social media free Google slides by slidesalad experts design template themes so entrepreneurs, social media executives and work on their social media skills without any effort. Use these social media templates to give lectures on social media's futuristic topic and seamlessly educate your clients.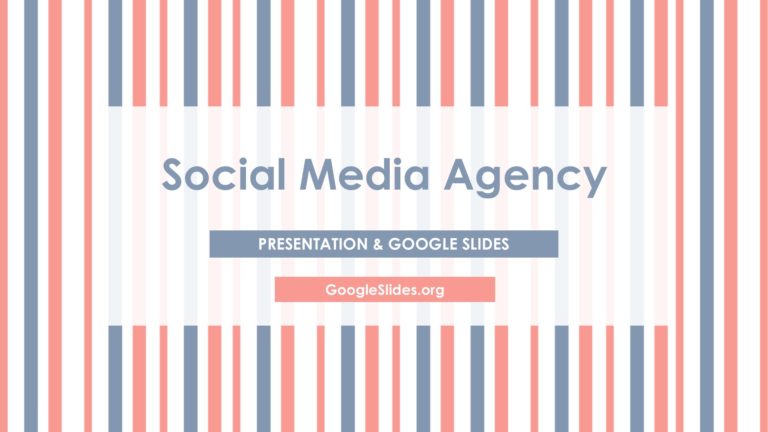 A social media report is a crucial tool to track your social media campaigns' progressions. This social media Google Slides by Google Slides can be crucial for strategists and digital marketers who want to showcase how social media campaigns are performing, track social media's growth, guide future strategies and goals and much more.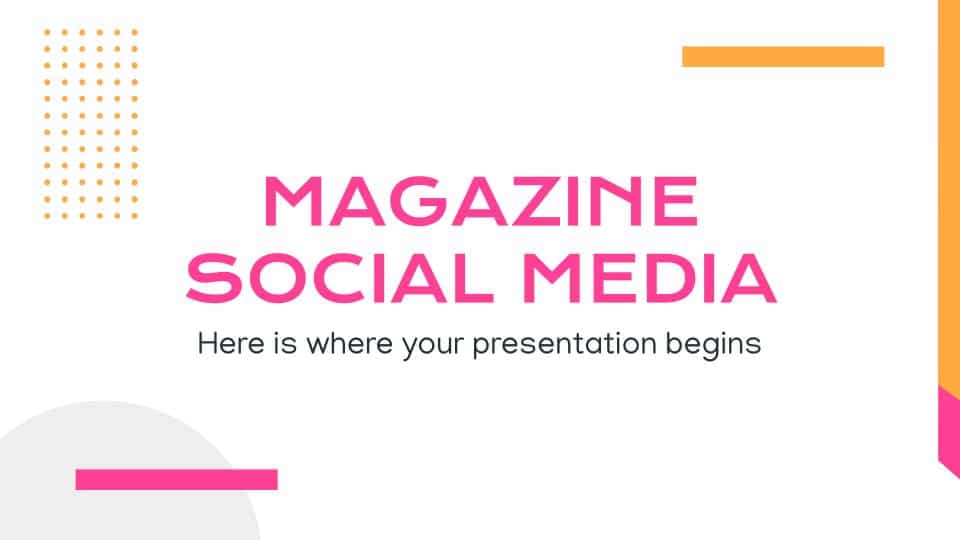 Social media is the most prominent tool to market your product and services in this tech-savvy world. It doesn't matter whether you are a social media expert, digital marketer, consultant, or any executive associated with the topic; these Magazine Social media Google slides by Slidego will come in handy on numerous occasions.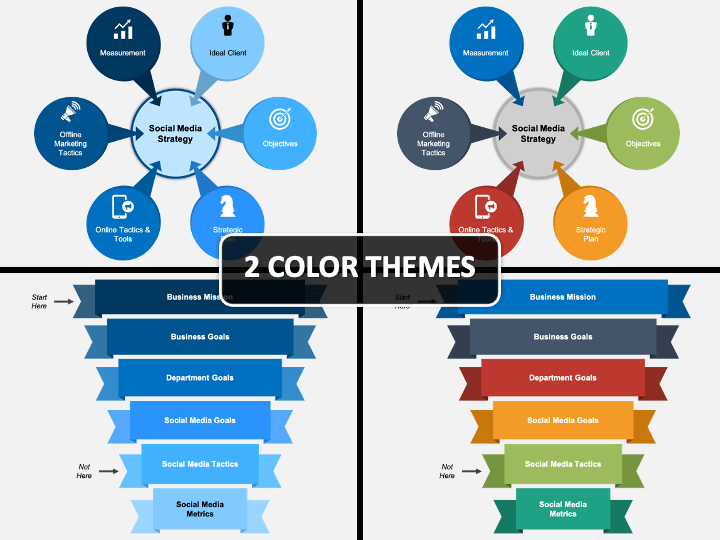 Download these premium social media strategy Google slides by sketchbubble to illustrate the objectives or goals you want to accomplish. Social media experts, strategists can use these creative slides to discuss how organizations can take advantage of the next social media campaigns or advertisements. Moreover, you can use these social media strategy Google slides to discuss organizational goals, objectives, and strategies. Its multipurpose presentation template comes with a stunning colour scheme and shades, which helps you deliver an exceptional presentation.l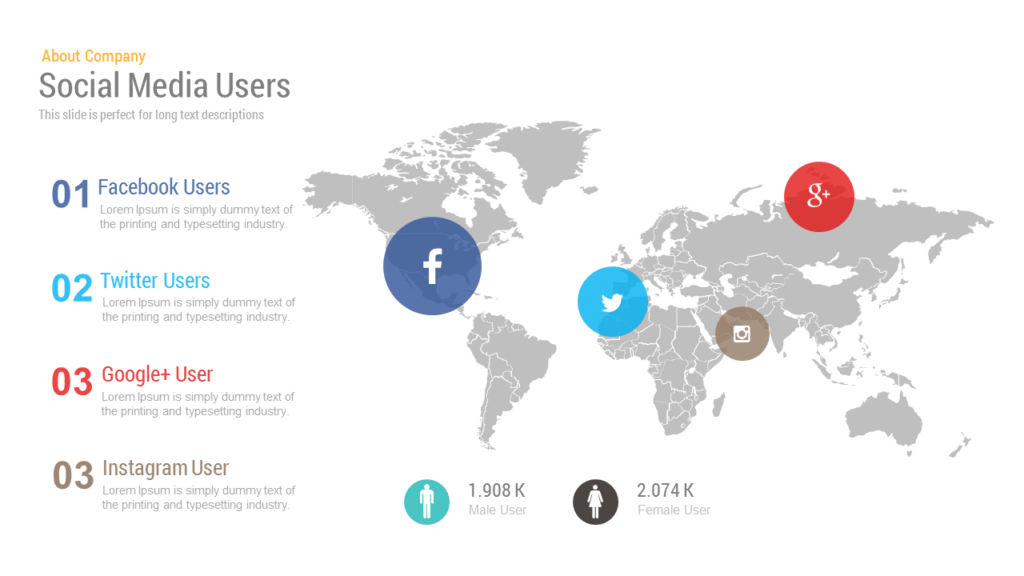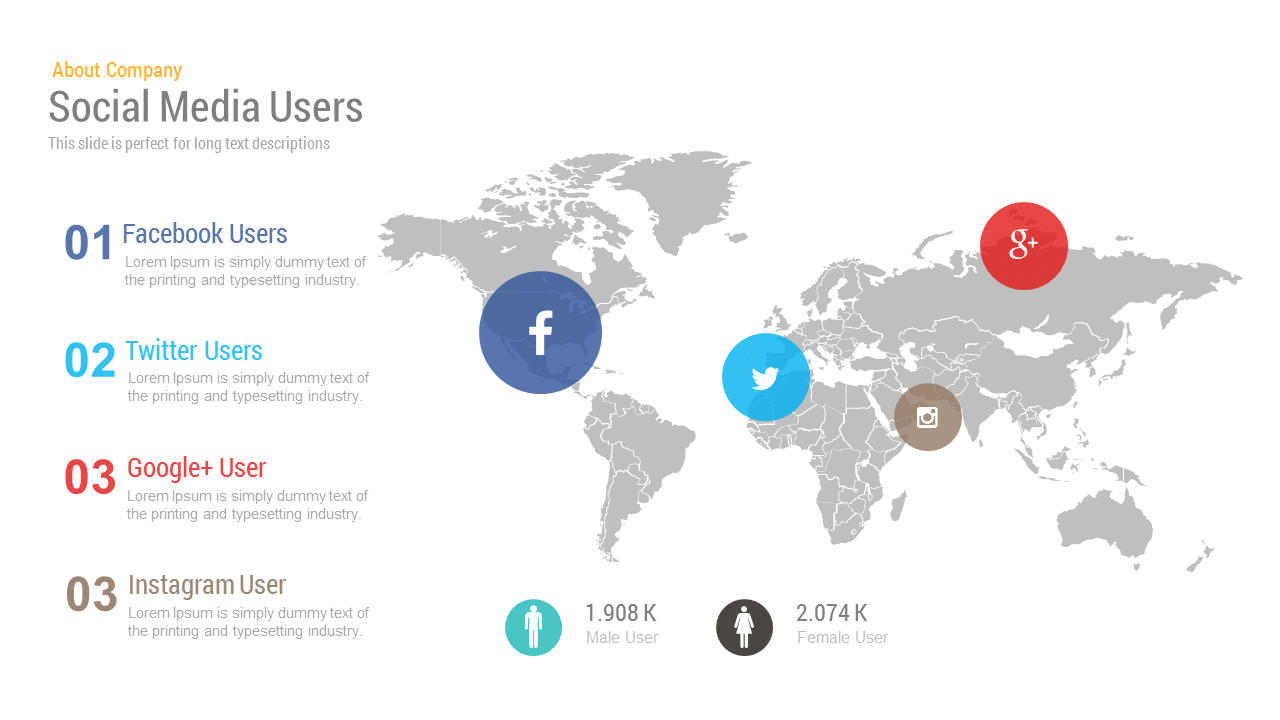 If you are looking for a modern yet sophisticated design to wow your audience, then look no further; then these social media map users free PowerPoint templates by Slidebazaar is perfect for you.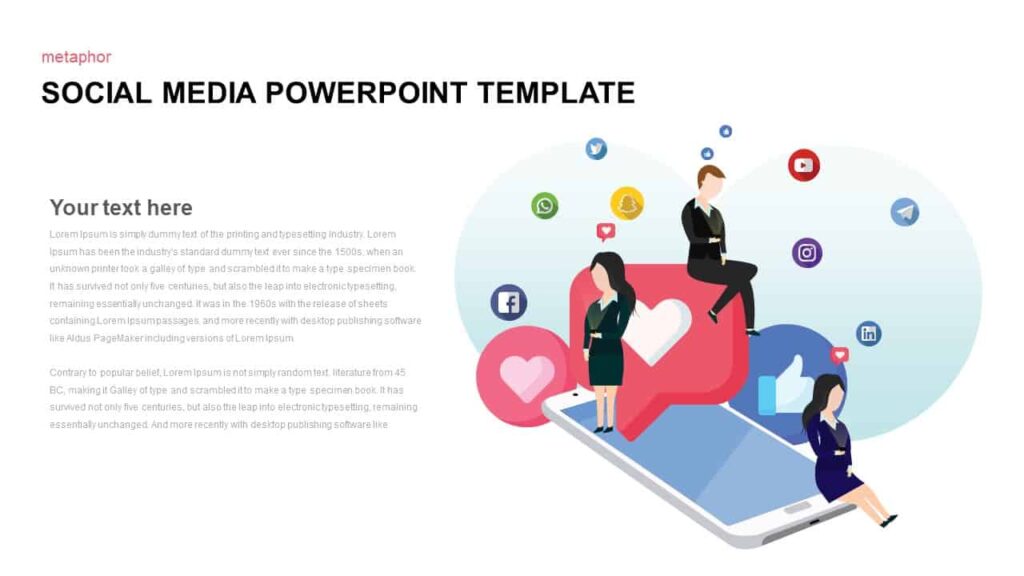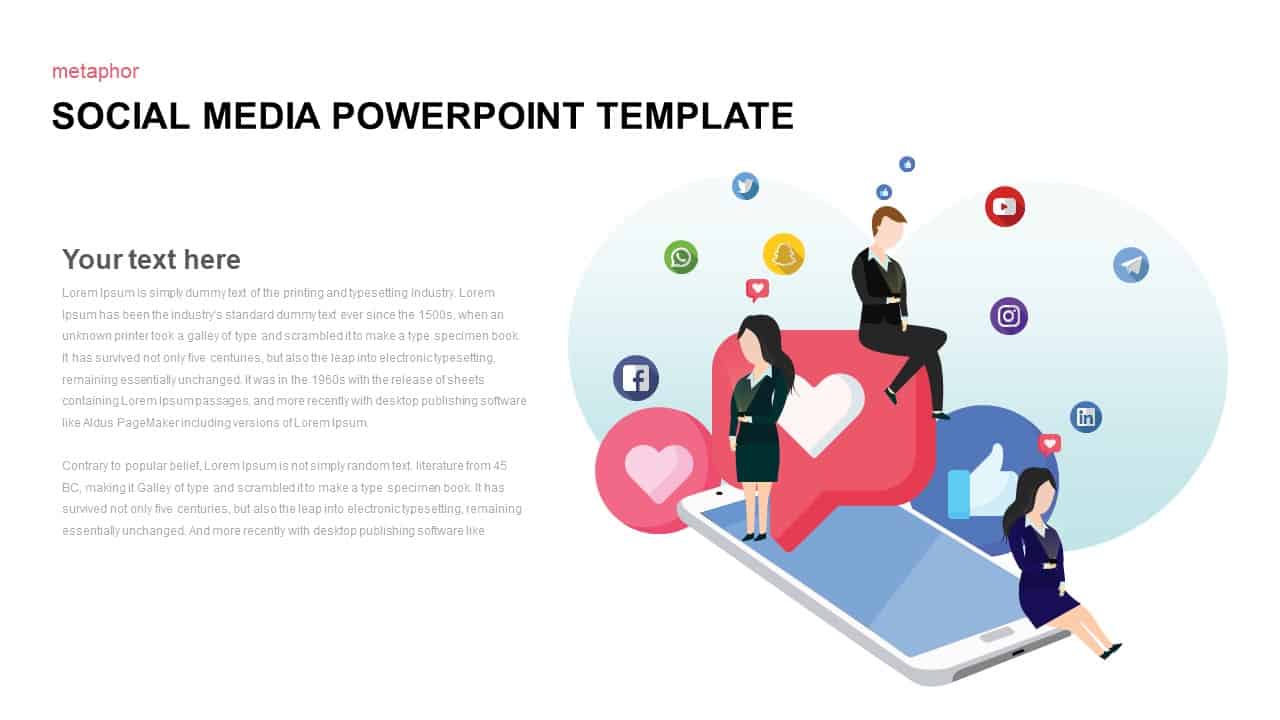 Want to impress your corporate clients? Here we have a social media PowerPoint presentation template, professional pitch deck templates specially designed for CEOs, project managers, and digital marketers. These social media templates give your presentation a professional look and feel. Download these social media presentation templates and create weekly social media reports, social campaigns, and so on.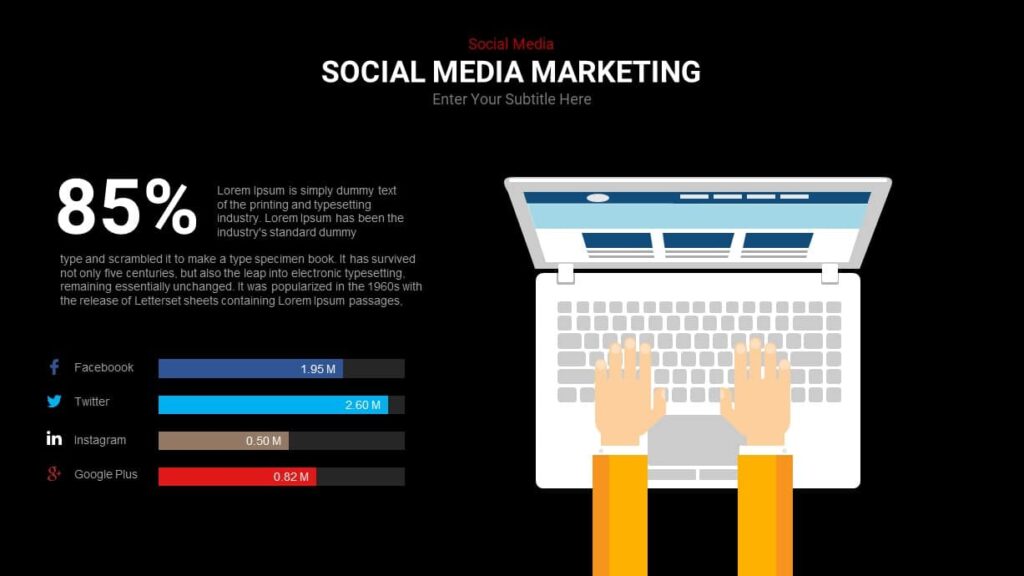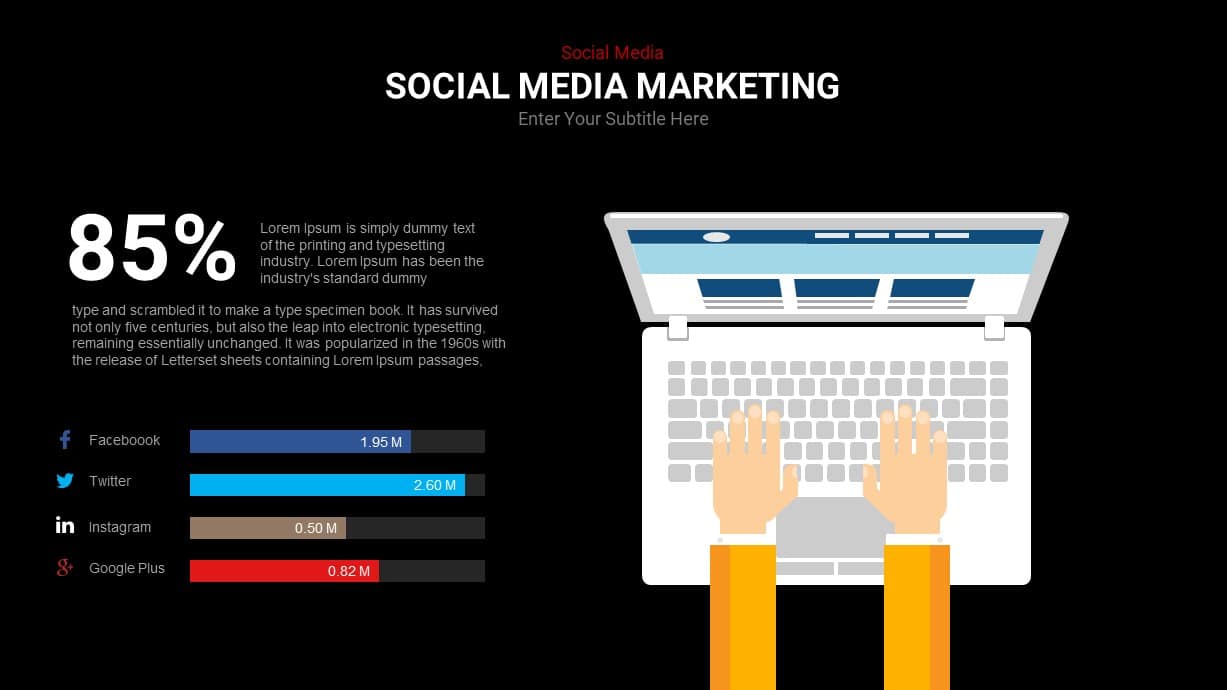 Ever dreamt of designing a professional presentation that turns your audience into potential clients. With these social media infographic templates, now it's in your reach. Download these infographic social media templates and demonstrate topics related to SEO, website traffic, advertising, social media campaigns, etc.
Conclusion
Social media can hurt one's life. It can influence society in both positive and negative ways. Social media gives individuals a way to interact with others, stay in touch with people far away and make new connections. It gives the business a new way to engage with customers.
But of the biggest drawbacks of social media is security issues. Anybody can share anything, including materials that are illegal, false, spread inflammatory.
Social media is a great boon. Now businesses can directly interact with their customer and instantly resolve any queries. The pace of change in advertisements is accelerating. For example, the emergence of social media has played an influential in shaping the way how businesses advertise these days.
Social media is the best means to connect anywhere, at any time, to any device in everyone's hand. There are almost 2.3 Billion active social media users; 91% of corporate brands hold two or more social media channels. Therefore, take advantage of social media channels to boost your outreach and grow your connections.
Check out our free social media Google slides templates and get ready to interact with your audience, launch a product, grow connections, and much more.