Introduction
Colours play a dominant role while making a presentation. It adds flair to your presentation. Moreover, it can influence the way the audience views your presentation. But, on the other hand, too bold colours can distract your audience from the message.
According to a survey by the University of Minnesota, using colours in presentations, projects, and reporting materials can enhance the audience's decision-making.
Importance of Color Theme
Creating a catchy colour palette for your presentation helps you to create a unified look and sparks visual interest. There isn't any better communication than visual communication as you are tapping into your audience's emotional cues.
Changing theme colours in PowerPoint sometimes can be tricky. But don't fret; here, we have a step-by-step guide on changing theme colours in PowerPoint.
Changing PowerPoint Color Theme
The colour scheme you choose for your presentation is important as the content you include in your presentation. Following this guide, you can enhance the look and feel of your presentation with the new theme colour.
Option 1: From Design Tab
Open a PowerPoint template where changes need to be made.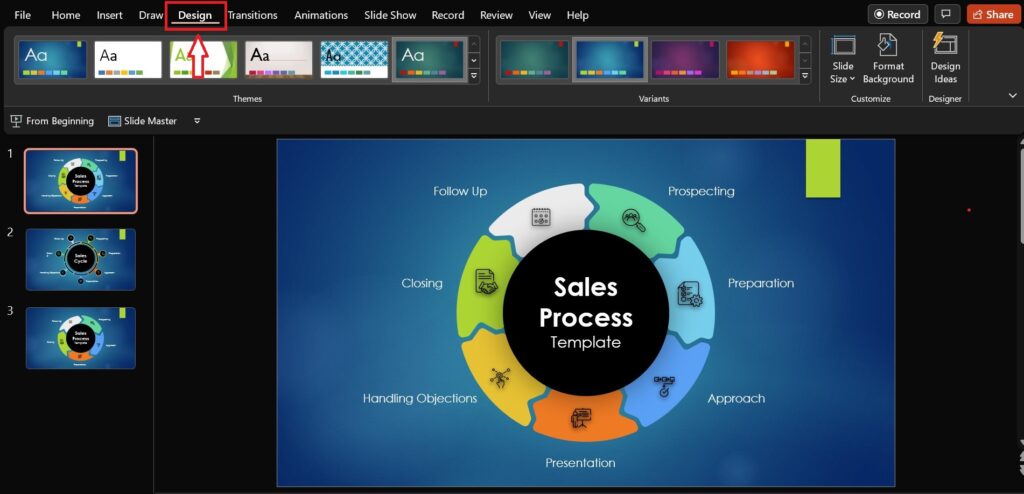 First, Click on DESIGN tab.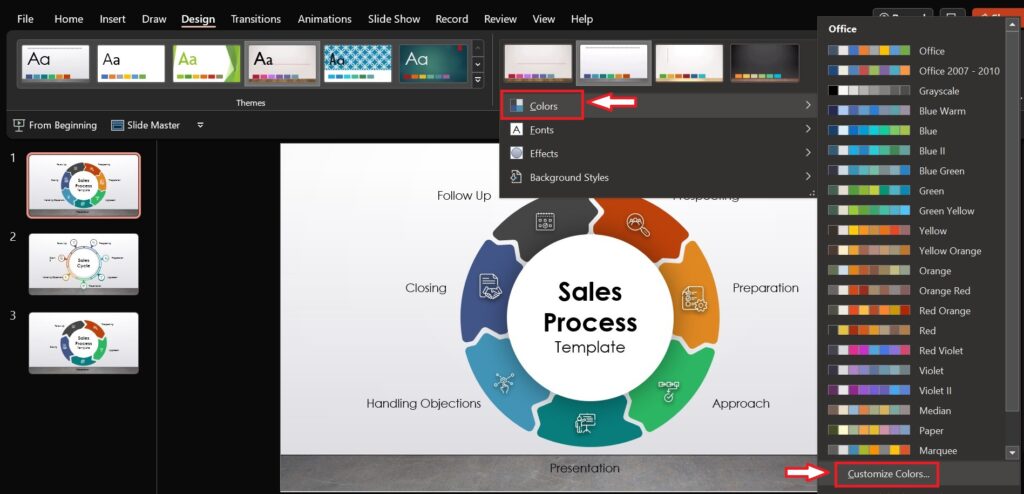 From the VARIANT group, click on the drop-down arrow and select COLORS; you will see a range of colour options built in PowerPoint.
If you don't like these preset colours, you can select the CUSTOMIZE COLORS option and create a colour theme you like.
Option 2: From Slide Master
Open a PowerPoint template where you want to change color scheme.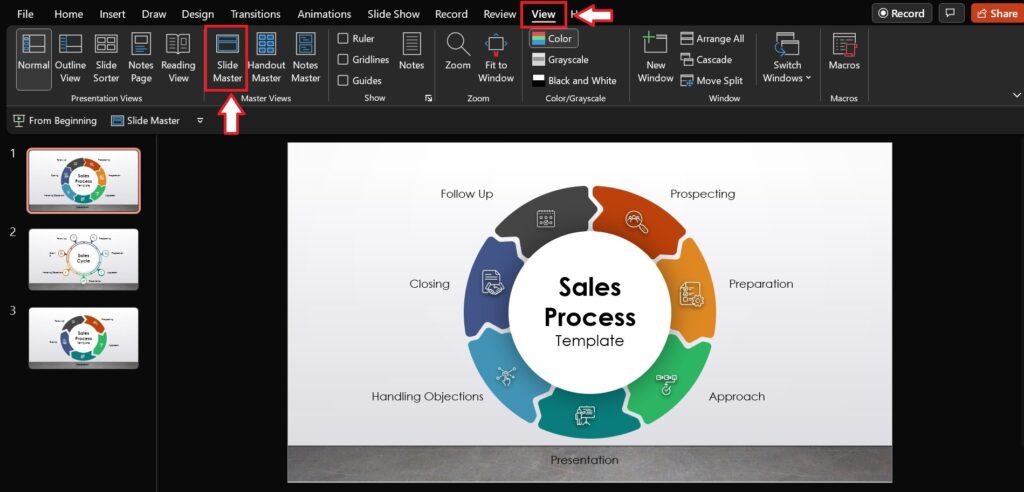 From the toolbar, click VIEW, then select SLIDE MASTER.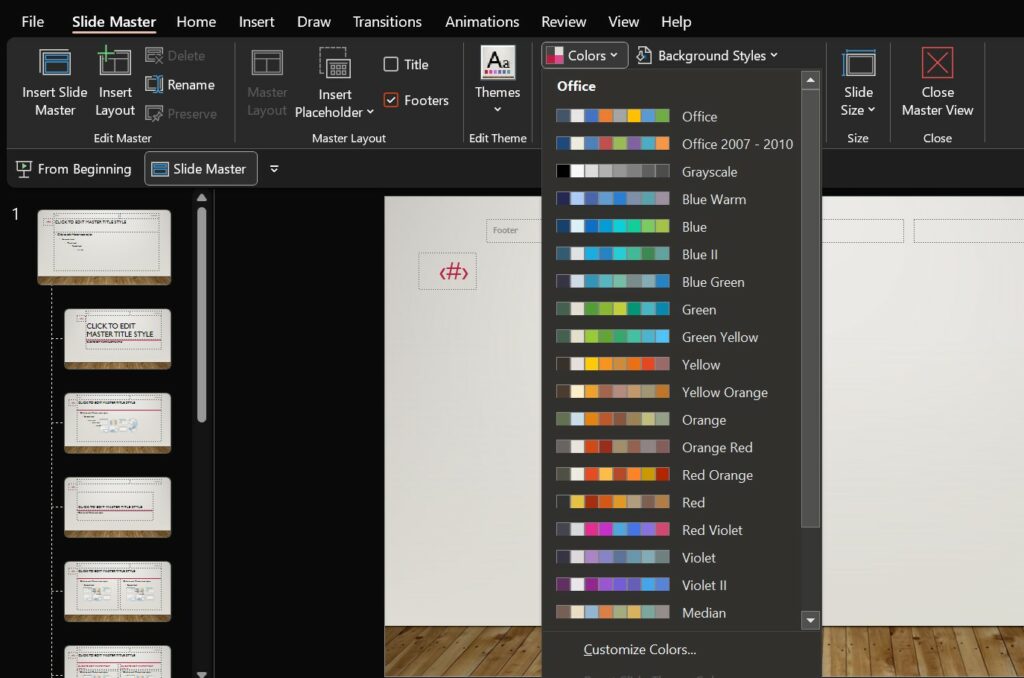 Look for the COLORS option; you will find preset color options; click on the theme you like.

After changes are made, click on CLOSE MASTER VIEW.
Conclusion
Colour psychology isn't a fancy gimmick that we taught in Psych 101 class in college. But it's real. Colors aren't just used in a presentation to make it look attractive. Instead, it's used to emphasize, make your slides look consistent, add emotions to your message and make it memorable.
Presenters and marketing professionals use cool colors in their campaigns to influence the audience's decisions. Choosing the right color palette according to message type will get your audience to see what you want them to see and feel.
Now you have understood how to change theme color in PowerPoint. Try adding GIFs and animations in your presentation, aren't sure how to add them, Follow our blog on How to Add GIF's in PowerPoint.