Giving a presentation can be nerve-wracking and introducing yourself can be daunting. But without an engaging introduction, you just be hitting the dart in the darkroom.
One of the most challenging tasks of any presentation is introducing yourself. Knowing how to start a presentation is key for effective speech or discussion. By coming up with newer and innovative techniques, you can capture your audience's interest & help them focus on what you are going to share.
If you wonder how to introduce yourself at the presentation's start, you aren't alone. As we start the presentation, our nervousness diminishes significantly for most of us. So initial self-intro is important.
The usual introduction, "Hello, Everyone! I'm Ashley, working as Digital marketing head at……." It is a boring start and won't cut the ice anymore.
So how to introduce yourself or have a killer presentation start?
Don't fret! We have outlined what you should say before starting a presentation to help you get the next presentation right.
Introducing Me – Best Way to Introduce Yourself in a Presentation
It's an adage," You only get a single chance to make a first impression." It's very true. The first impression really counts, especially during a presentation. An introduction is the key building block of a memorable and convincing presentation.
So, if you are looking for a creative way to introduce yourself in a presentation that will set the scene for the rest of the meeting, we have the best tips to help you introduce yourself and create a great first impression online.
Know Your Audience and Wants from Your Presentation: Knowing your audience is crucial as it helps to figure out what content and message they care about. You won't be able to successfully pitch an idea to your audience unless you know what makes them tick. So, before a presentation, have answers to questions like, what do they like? Dislikes? What do they need? What proof will they need to make decisions? Once you have an idea regarding all this, you can draft a successful presentation.
Introducing Me: Your introduction should be compelling enough that should woo your audience to sit for a couple of more minutes.

Introducing yourself in the workplace is common, but you need to stand out during a business meeting or a conference. While introducing yourself to a corporate audience, make it simple. Start with introducing yourself, give details regarding your background and give details regarding the presentation topic, which will help you establish as an expert in your chosen topic. For ex: "Good morning. Myself Ashely Robert, I have expertise in digital marketing. We are from Growth Institute, an international leadership development company, and we help people achieve more sales and growth.
Introducing Yourself and Your Team: You have to introduce yourself and your team to a co-worker and senior team leaders during a presentation. As a team leader, you have to introduce yourself and your team to present the company's previous month's performance. If you are a team leader, here are a few presentation ideas:

Our marketing team has achieved an increased conversion of 130% within the last quarter, making our campaign a massive success.
Commands who made this possible are Ryan, who made sure our user experience was flawless.
Sean, who maintained the technical functioning and Abby, our accounting head, was responsible for all copies of our major assets.
Introducing Yourself in a Client Presentation: If you are a freelancer, interacting with clients can really be a daunting task. If you are an experienced copywriter, you can present it interestingly. For example:" I am an experienced copywriter; I have written many ad copies, sales pages, landing pages, newsletters. I have over five years of expertise in this niche. One of my landing pages has converted 50% eyeballs into leads, thus drastically skyrocketing sales.

Introducing Yourself in a Webinar: The COVID-19 outbreak has given a hike in webinars. Building an online rapport can really be challenging. And if your introduction isn't crispy and strong enough, then your webinar will eventually fail. Here's an example of how to introduce yourself in a presentation.

Hello, I am Jamie and welcome to our long-awaited session. How are you all? I am too excited. We are living here, and Alec will be joining us in a while.
Hello everyone, I am mike; I'm so thrilled to see hundreds of you attending today's webinar. It's going to be a fantastic session.
State the Purpose of the Presentation: As of now, you have built a connection with your audience. It's now the time to summarize the aim of your speech. Of course, your audience will already be aware of your topic. You should make sure it's clear to everyone. A simple one-line statement is enough, but it should give an overview of the presentation idea.

Engage With Your Audience: Try to build a connection with your audience. Before starting the slide presentation, consider telling a short story relevant to the presentation topic, as it helps build rapport with the audience. Your story should be encouraging and thought-provoking. Try to give it a personal touch; it can help too. You might have experienced something personal related to the main point of the presentation; let your audience in on that experience. If you don't have any personal story to share, share a thought-provoking fact about your presentation's relevance. For example: Use a comic style template, which will be best suited for the storytelling mode of presentation. I will suggest using Free Comic Book PowerPoint template, which has a typical comic book layout and has unique typography and speech bubbles that make the content clear and highly visible.
Ask for Audience Participation: An attentive audience is more likely to be engaged throughout the presentation. The best way to make your audience participate is by asking them questions that require them to raise their hands or stand up to answer the question.
Tips for Giving a Better Presentation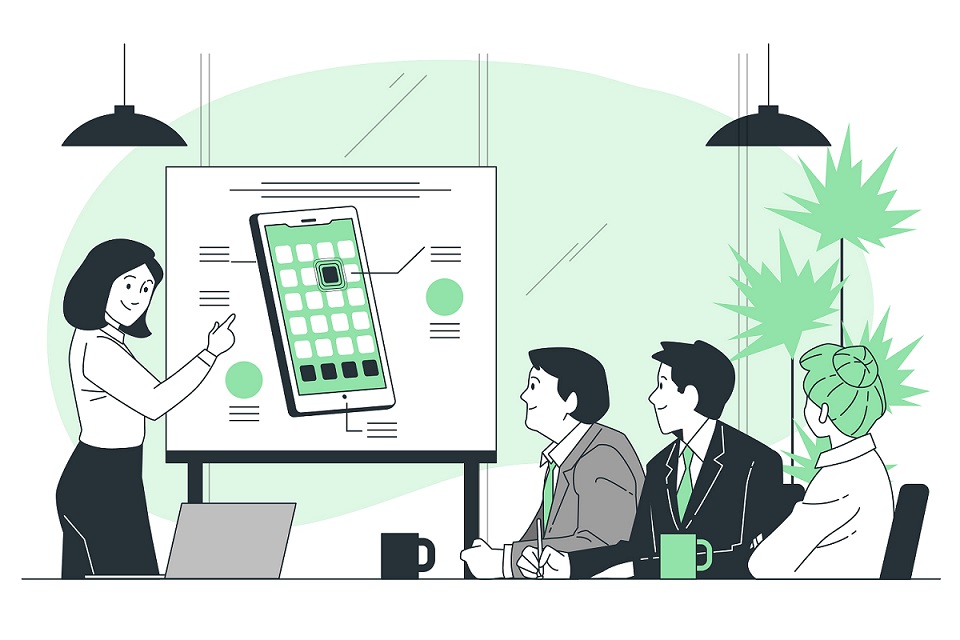 There's nothing more daunting than having a big presentation the next day and feeling unprepared. Public speaking can be difficult, and not feeling ready makes it even more arduous when you like not ready. So let's look at the essential steps to make the best presentation.
Use of Visuals: Visuals are worth including as it makes your presentation more interesting and helps you explain your points more coherently, enabling learning easier for your audience. Moreover, it makes a long-lasting impression on the minds, making the audience remember the information longer. If you are looking for top-notch visuals for your next presentation, then do check out SlideChef's creative templates gallery.
Be Excited and Connect with Your Audience: Show your audience you are super-excited about the presentation by being an energetic speaker. It's hard to be excited same time when you are nervous. Along with maintaining the tone of voice, make sure you use hand gestures and a smiling face throughout.
Ask Questions Throughout: Attentive audience is always an engaging audience. Try asking your audience questions periodically. Thus, encouraging them to be more attentive listeners and reflect on the content of your presentation.
Always be a Gracious Speaker: Always be thankful to your audience for giving you time to speak. This shows that you value their presence and attention.
Conclusion
The introduction is very important, in fact, the most important – part of the presentation as it sets the tone for the entire presentation. An introduction is primarily used to capture the audience's attention, usually within 15 seconds of the presentation. So make those words count and get the audience's attention.
We all easily get stumped when asked to talk about ourselves because there are a lot of things you could mention. But at the same time, you want to make your introduction to be short and simple & sound like a bragging context. So always think from the perspective of your audience. Whether the facts you want to share benefit them in any way. If yes, confidently add in your introduction slides.