It's a fact that the initial few seconds are enough to make a positive first impression. And while creating a presentation looking good can help you to make a great first impression.
According to a survey, attractive visuals can capture and hold your audience attention for up to 46 minutes.
Keeping your audience engaged for long can be one of the biggest challenges whilst speaking in front of the crowd. Engaging the crowd, whether big or small, the best way to keep them focused interested in whatever you are saying is by adding creative templates.
Unfortunately, many professionals fail to utilize visuals in their presentations, often leading to disaster.
Don't fret about keeping your audience engaged and glued to their seat; we have added a top movie template that will definitely keep your audience super engaged. Let's get started!
Best Movie Poster Template That Your Audience Will Love
Everyone is fond of watching movies. Who doesn't like seeing their favourite superhero thrashing the villain? In fact, I am a crazy movie buff; I watched Spiderman – No way home more than ten times.
Adding movie themed template is the best way if you are looking to make a strong impression with your next presentation. Here in this blog, we have added the best movie review template to make your content look more visually appealing.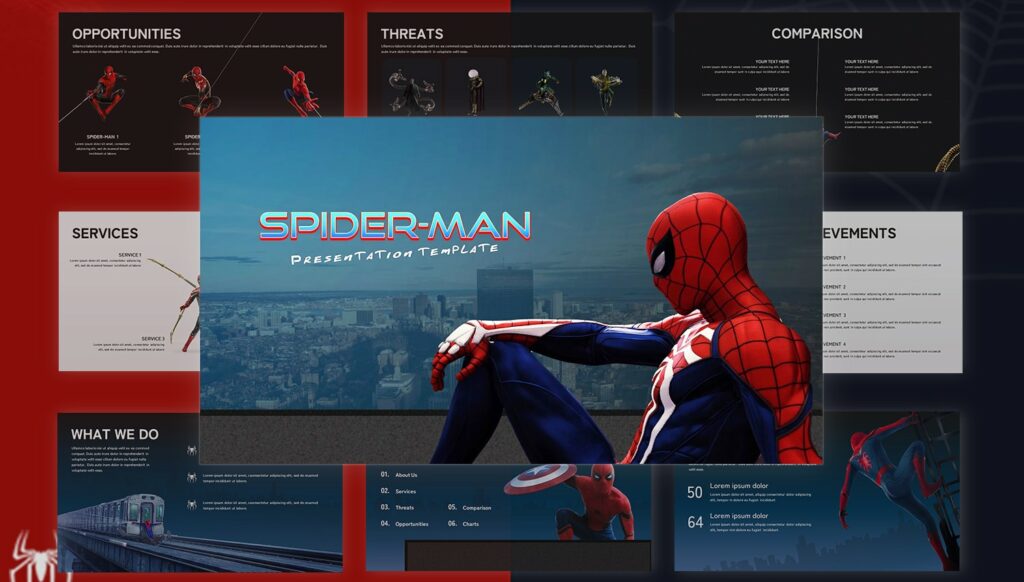 If you love watching superhero movies, then grab these free spiderman theme templates. Spiderman is the most recognizable superhero in the world, and your audience will surely go gaga after seeing the slides.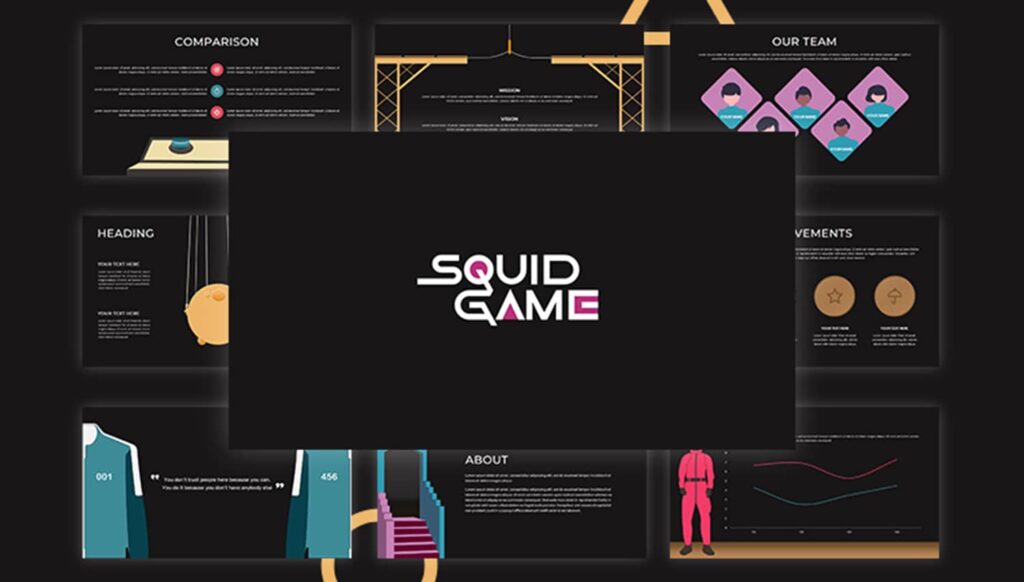 Squid game is an interesting South-Korean survival drama series on Netflix with 143+ Million viewers. It's the most-watched series on Netflix, and your audience would have definitely seen or watched reels on Squid game. If you are also a great fan of the Squid game, then definitely grab this free squid game template.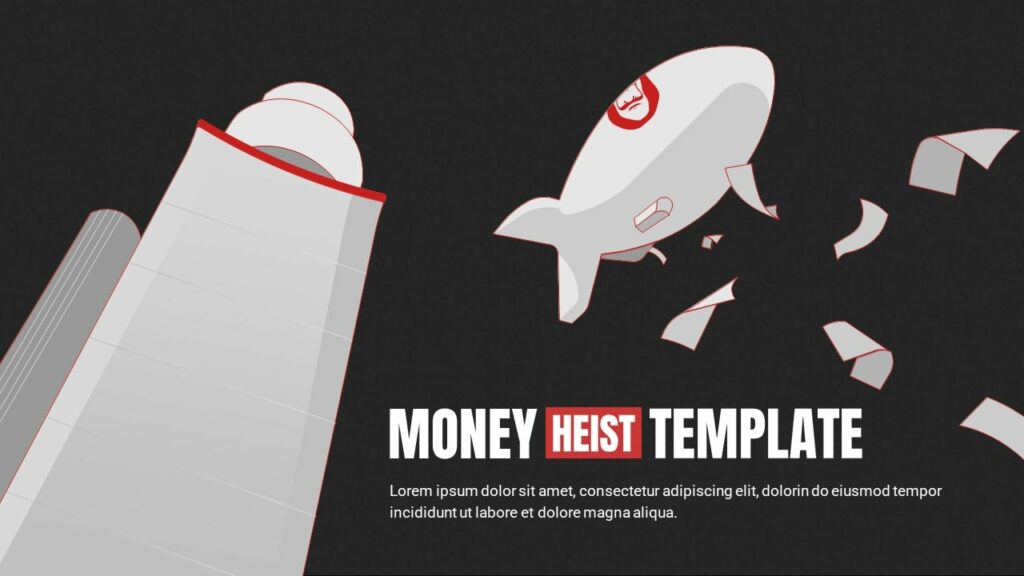 If you love watching heist and action, then money heist is for you. It's a Spanish heist crime drama released by Netflix. It's overall the most-watched series on Netflix. Download this Money Heist inspired template and get ready to heist your audience attention.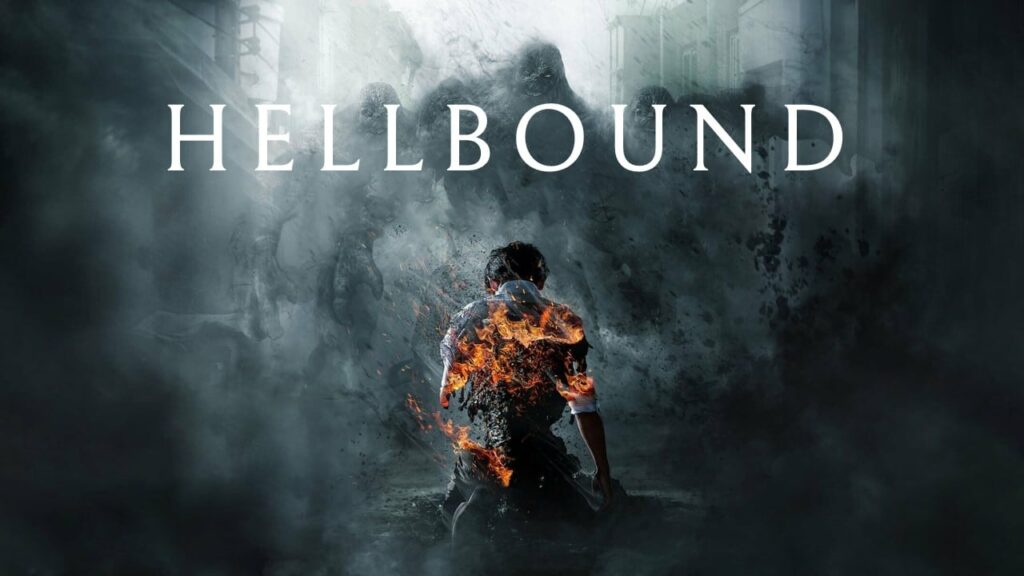 Hellbound is a South Korean dark fantasy drama that arouses its viewer's curiosity from its beginning scene. So, If you want to captivate the audience attention just from the beginning, then check out this free Hellbound template PowerPoint and Google Slides.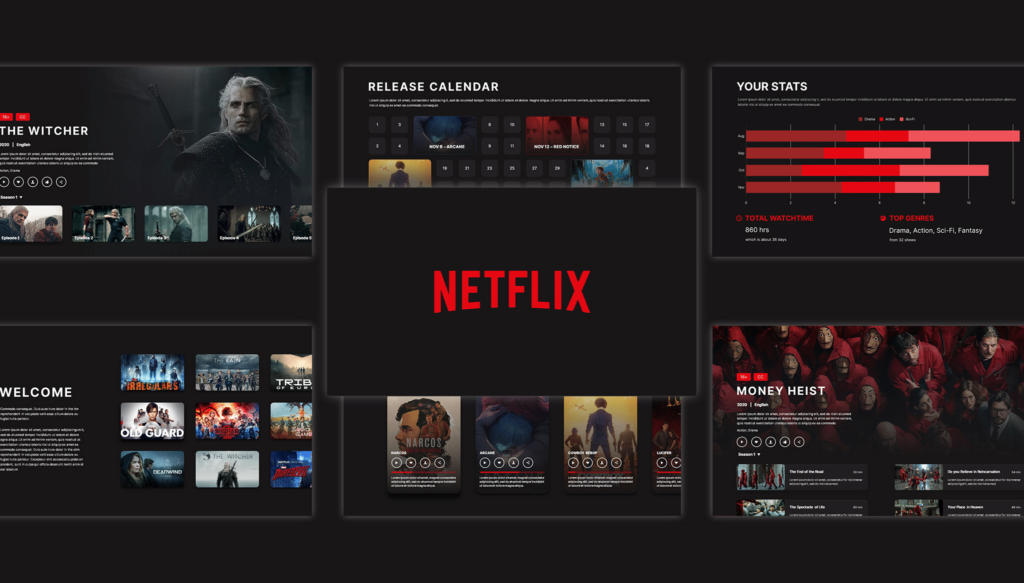 By nailing at the initial 60 seconds of the presentation, you set the tone that entertains the audience and convinces them in believing your ideas. If you are looking for out-of-box designs and want to showcase your ideas in a creative way, then the Netflix theme template is for you. Get this Netflix style template and let your presentation shine.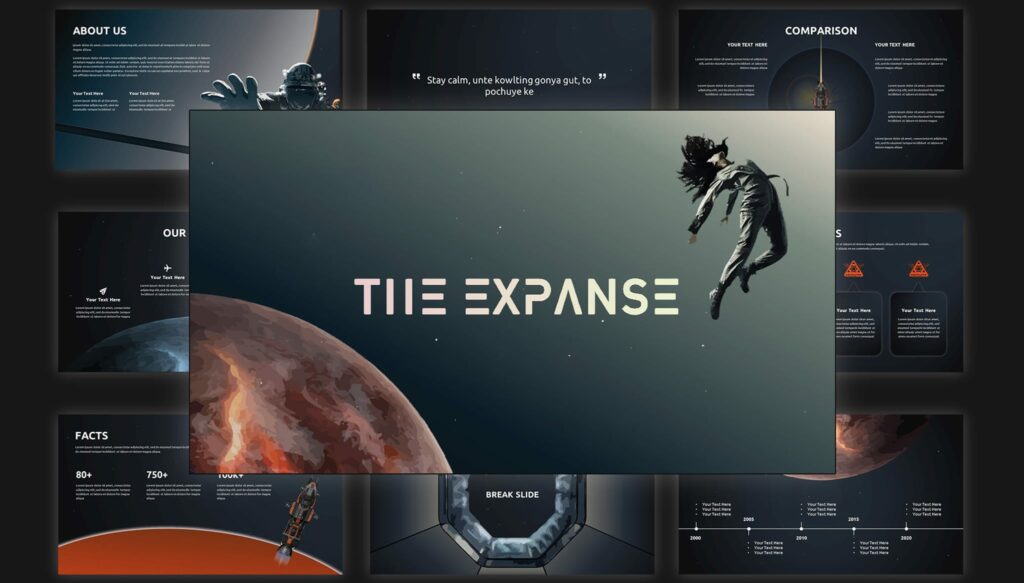 Don't bombard your audience with loads of information. Instead, make them interested in whatever you say by adding colourful slides. So here we have free Expanse themed Google slides and PowerPoint templates. The template includes 16 incredible slides featuring spaceships, spacemen, planets, fighter robots, etc. Take your audience on a journey to space with this free Expanse template.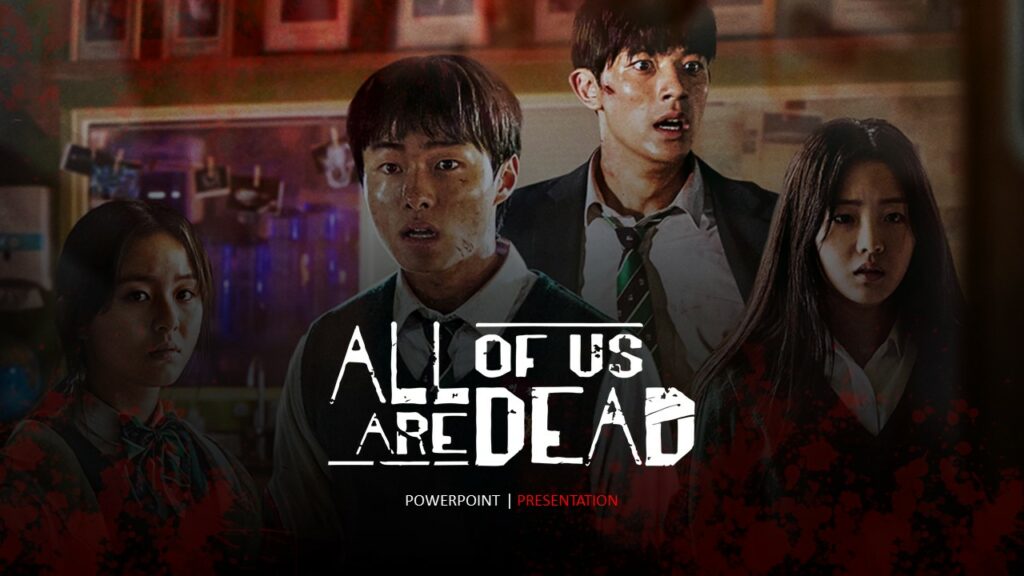 In this intensively competitive world, it's more important than ever to have a strong and effective presentation. Here is the All of Us Are Dead inspired presentation template to make your presentation stand out from competitors.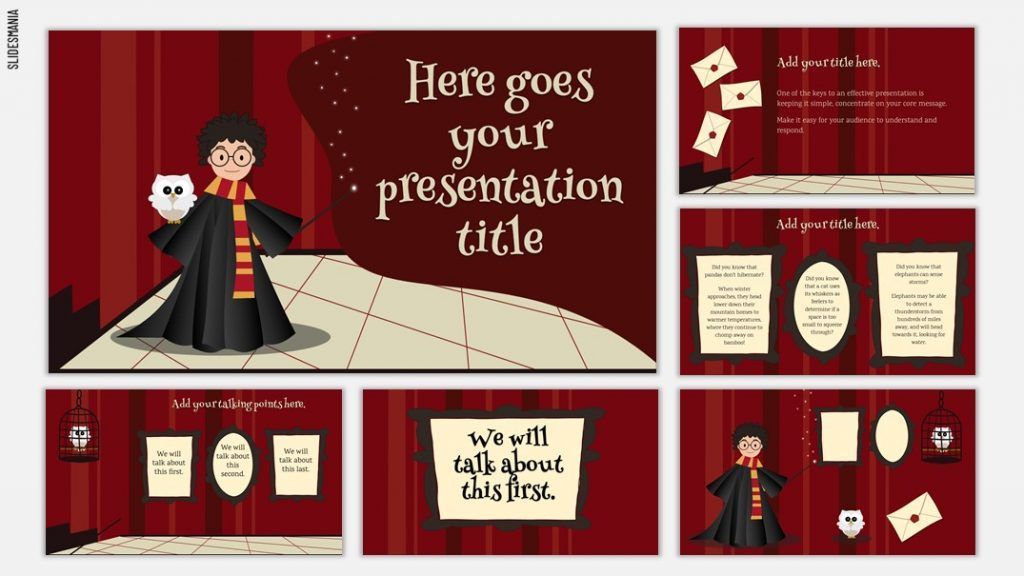 Do you love Harry Potter; I know I do. It's an absolutely incredible movie series released to date. If you are a die-hard fan of Harry Potter, then you should check out these amazing Harry Potter templates. With these templates, your presentation is surely going to be a hit.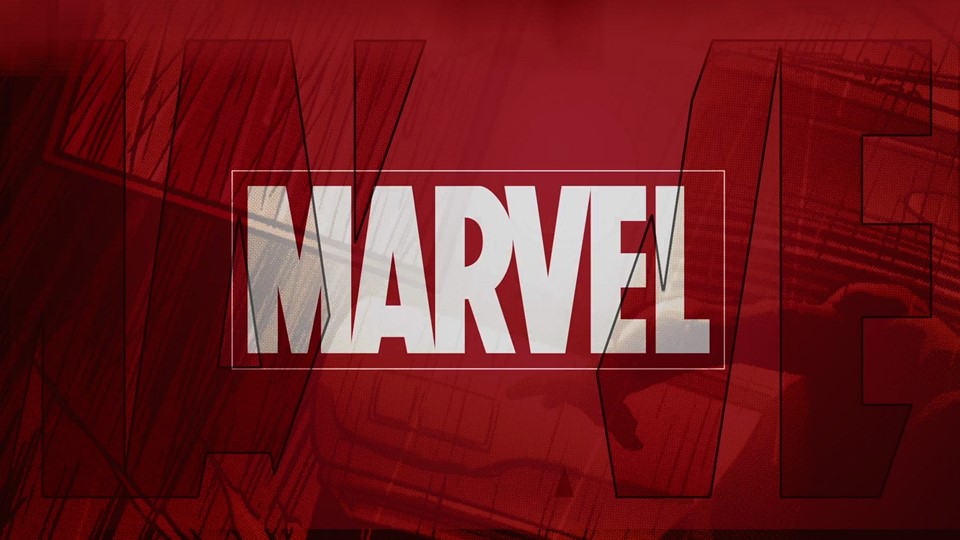 We all know that a good movie creates good memories. And, if you looking for some inspiration for your next themed party, look no further than the latest blockbuster hit! This avenger template will help make your party planning easy – and fun! With these templates, you can create a powerful and visually appealing presentation that will make your audience stay. This template is free to download and use for your own personal or commercial projects. Enjoy!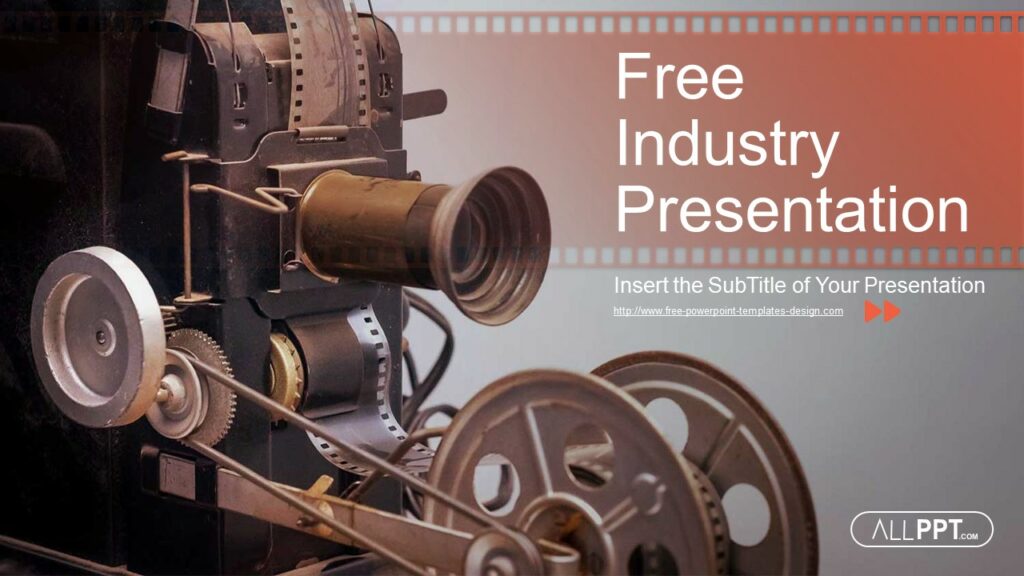 Are you from the cinema industry? Then try out using an old movie projector template. The template features an image of an old projector and shapes and clipart's related to the movie. The template is 100% editable. So you can use it for presentations related to school classes, business purposes and medical purposes.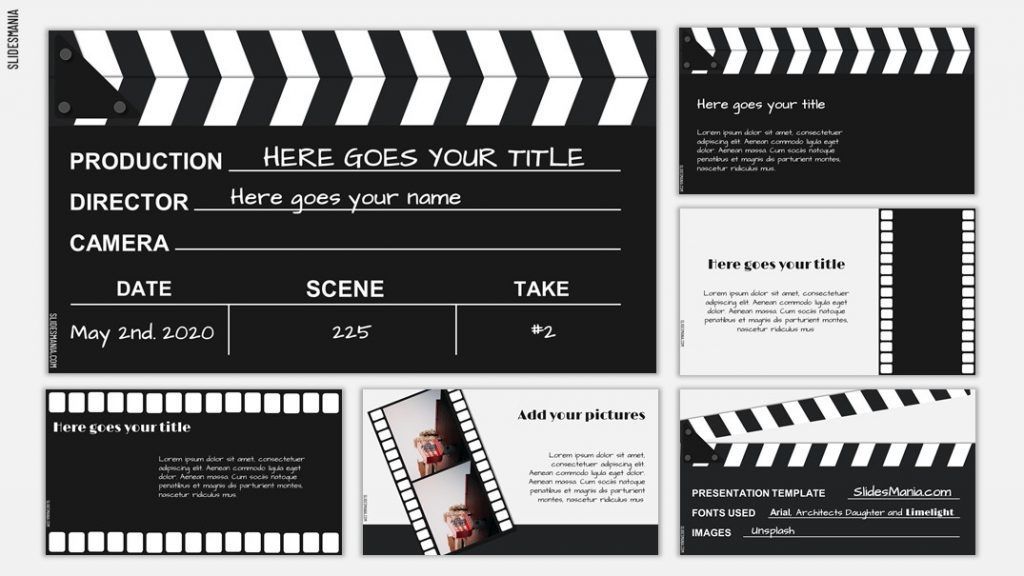 Rosso is an innovative template inspired by movie-making. If your presentation isn't related to movies, but you are fond of cinemas, then you should go ahead with this Russo presentation template. The template includes movie clappers which will make the template look astonishing.
Conclusion:
When it comes to welcoming an audience to your presentation, a template can be an extremely valuable tool. And designing a presentation template requires a lot of effort, especially if you are a beginner.
Despite this, anyone can create an awesome presentation almost every time with movie templates. So, to help you out here, we have added the best movie template using which you can create an effective presentation.