"Oh no! I missed out on the deadlines, didn't have content ready for the next meeting or forgot to prepare for the next examinations. What should we do?"
These are a few common phrases that we usually hear when we aren't organized, without proper tools for organizing workflows and planning. It becomes arduous to manage in a that isn't ad hoc. 
Staying organized helps you to boost your productivity by 90%. For individuals, there's no better organizational tool than a well-planned calendar. A calendar helps you keep track of your projects, work schedules, appointments, deadlines, etc. Moreover, when your strategies are planned out in a calendar, it becomes easy to stay organized, focus on goals and be more productive; not only that, it keeps you updated about any recent events or upcoming projects.  
Top Free 2022 Calendar Templates to Stay on Track This Year
Calendars are a great way to keep on track and to know what needs to be done when. Whether you need a creative calendar or a professional one. They're definitely a style out there that will fit your needs here in this calendarpedia.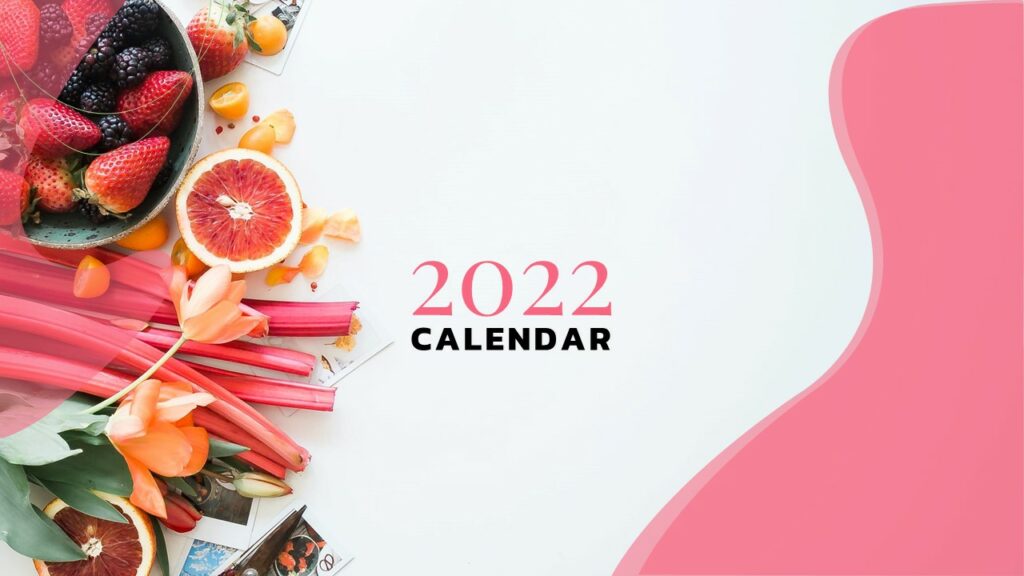 Do you own restaurant business? Or just took a new year resolution to stay fit and have a balanced diet. Then get this amazing free Google slides food calendar 2022. This food calendar displays healthy foods or the side, which will motivate you to keep on a strict diet.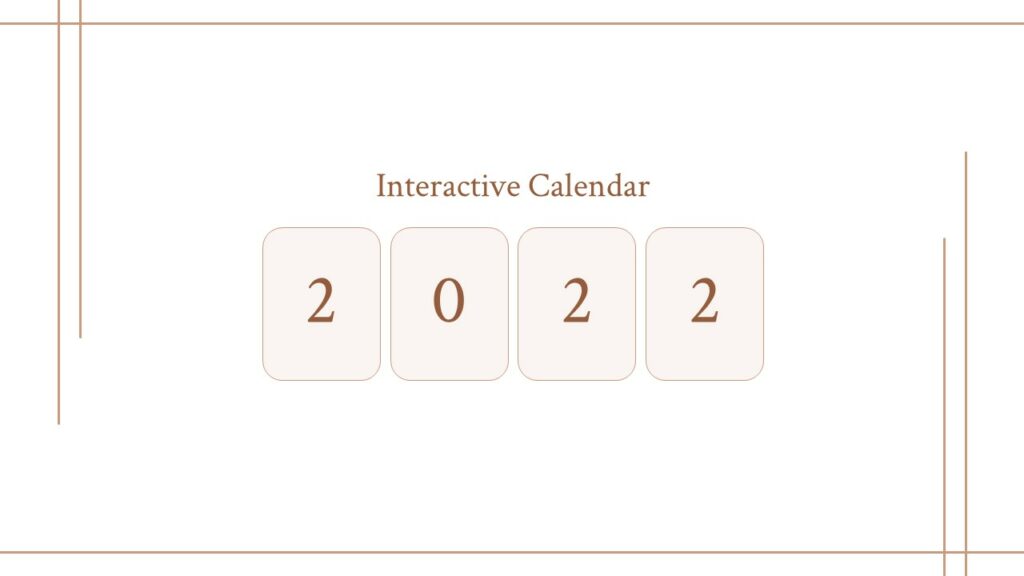 Do you love to plan out your days and weeks ahead in advance? Or do you prefer to go with the flow? Regardless of which category you fall into, to improve your workflow and to accomplish tasks on your to-do list on time, there's one item that is a must-have for everyone: i.e., calendar. With this interactive calendar template, you can be ensured that you stay on top and meet the deadlines. It's a universal calendar which means just drag, make the customizations, and you can use it for any specific year.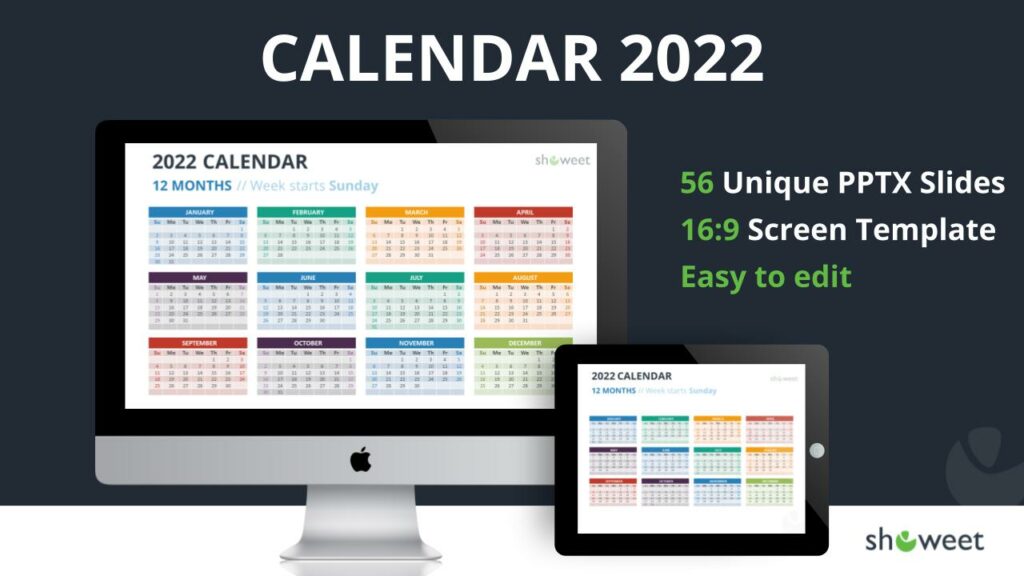 Do you love staying organized? Or enjoy having a plan and knowing what to be done next? Then you will love this free 2022 editable calendar template. This free 2022 calendar for Google slides and PowerPoint templates come with 56 different style calendar slides, enabling you to display a calendar with different period options: 12 months, six months, four months, three months and monthly. Moreover, you get 4:3 & 16:9 for your slides.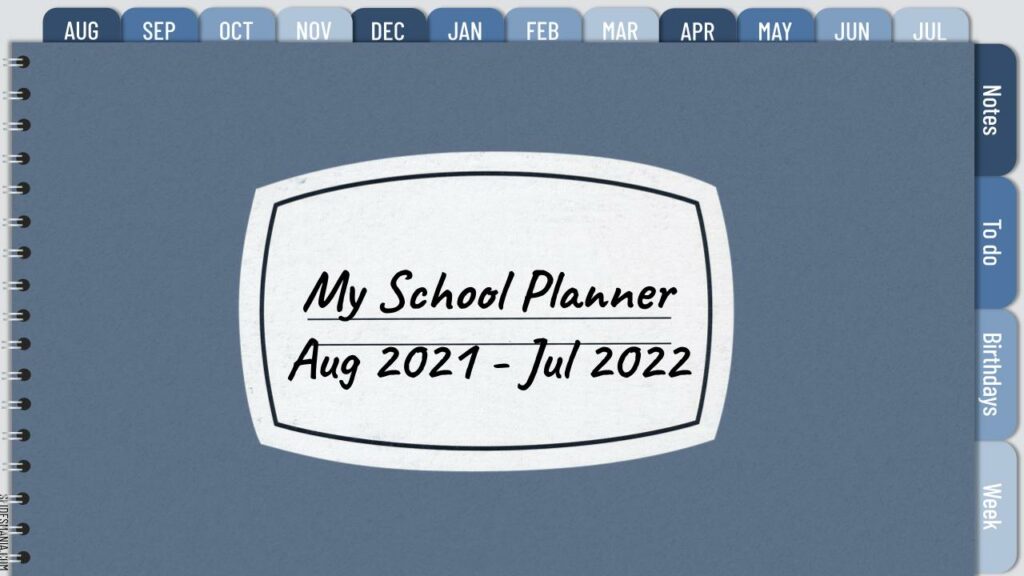 For students, planning is the key to success. It's the time of year when students are getting ready for exams. And best way to ensure that you complete all your syllabus on time is by having a planner or content calendar. This content calendar template allows you to add daily notes, to-do lists, important dates and much more.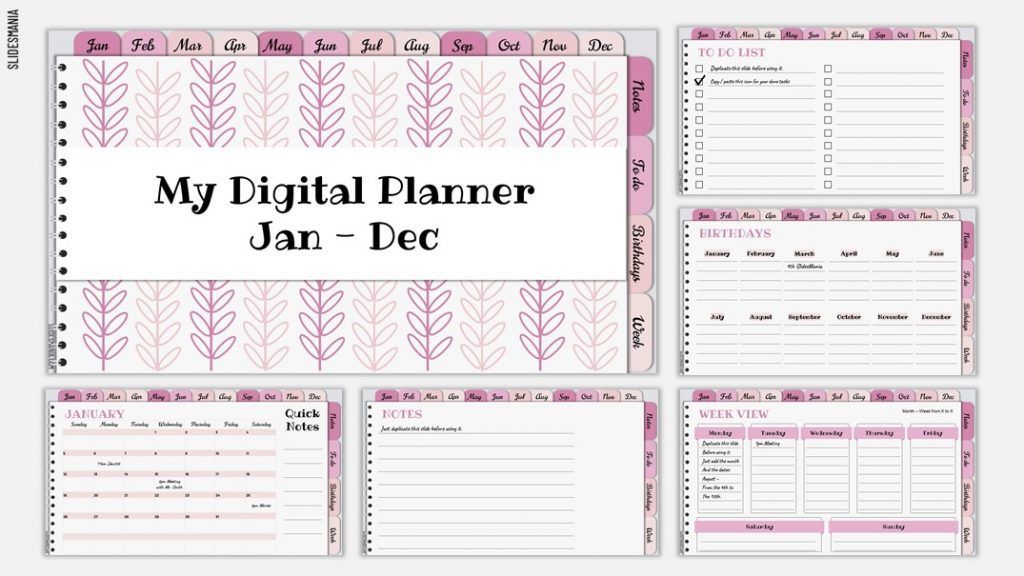 If you want to stay organized in 2022, then definitely grab this free Google slides 2022 Digital planner. It's an amazing digital planner that comes with hyperlinks for Google slides or PowerPoint. It's super-easy to use from the top select the month, date and from the right panel what you want to add notes, to-do's, birthday's, etc.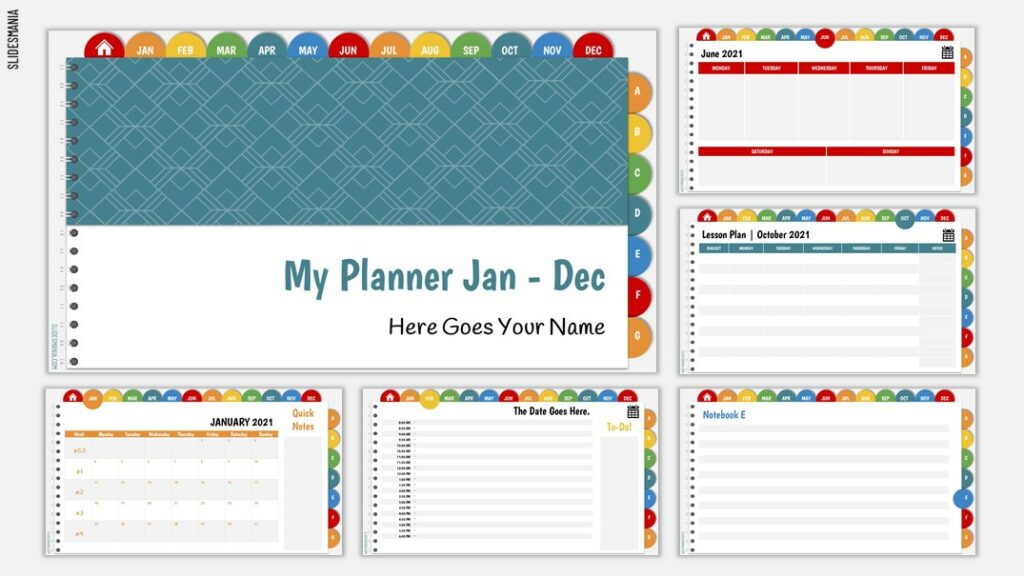 For teachers, it really can be arduous to maintain a schedule and keep track of all activities of each class. That's why here we have added an Edu planner for teachers. Here 13 slides have been included for months; each month gets three extra additional slides, one is for hours, the second is a week plan slide, and the third is a weekly planner. Additionally, seven extra slides are added so you can make a note of anything you wish.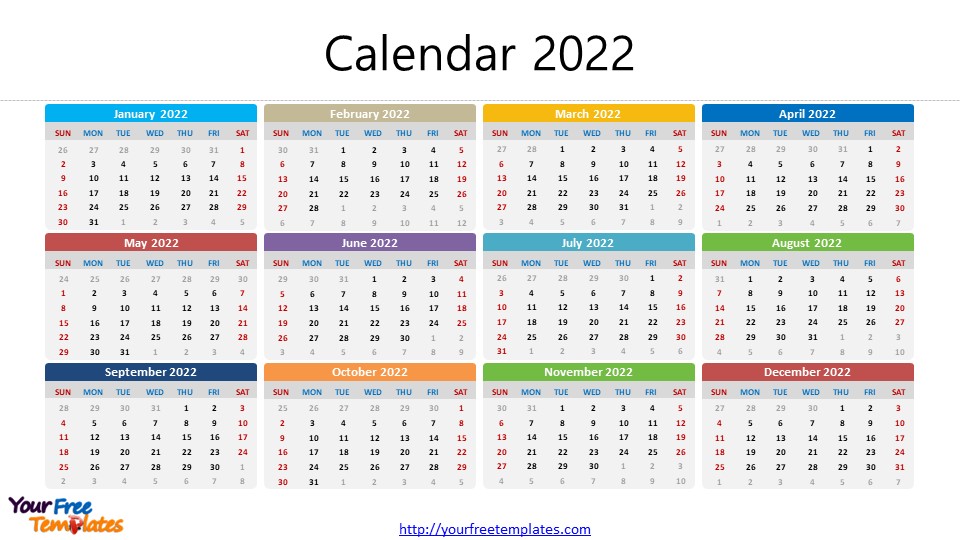 Are you ready to kickstart the new year? Maybe you are, but your office is not. With this free printable calendar, you are all set to start the year off right. Get this calendar template in 4:3 and 16:9 aspect ratios.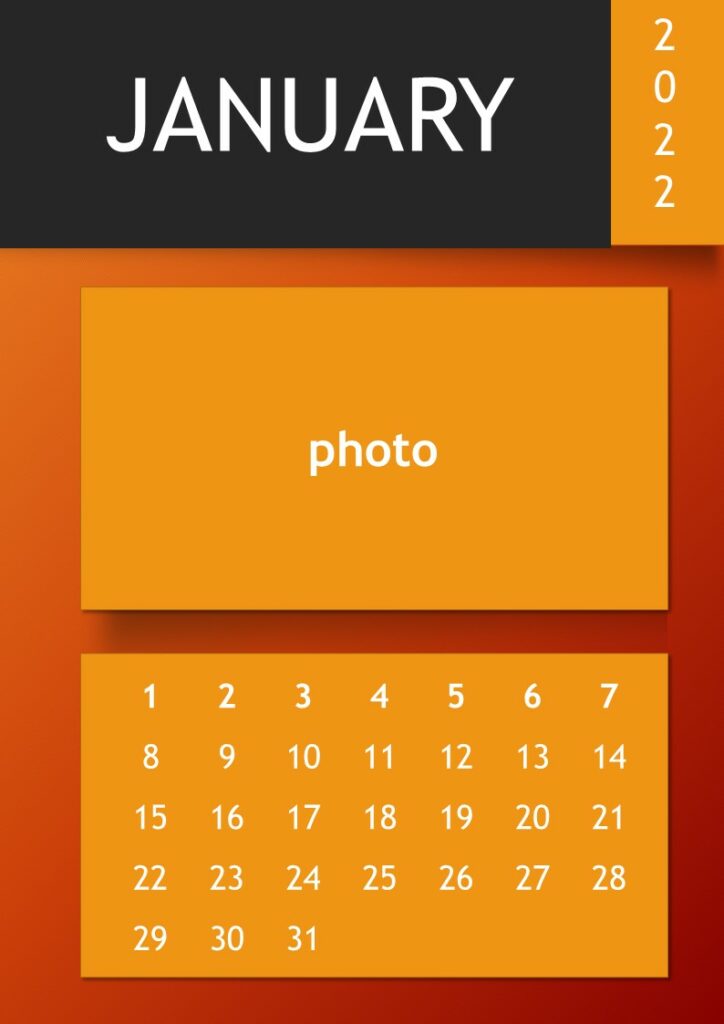 If you need a calendar that shows data plus have space for adding images, then get this monthly calendar template PowerPoint. It has dark orange colouring with a red frame.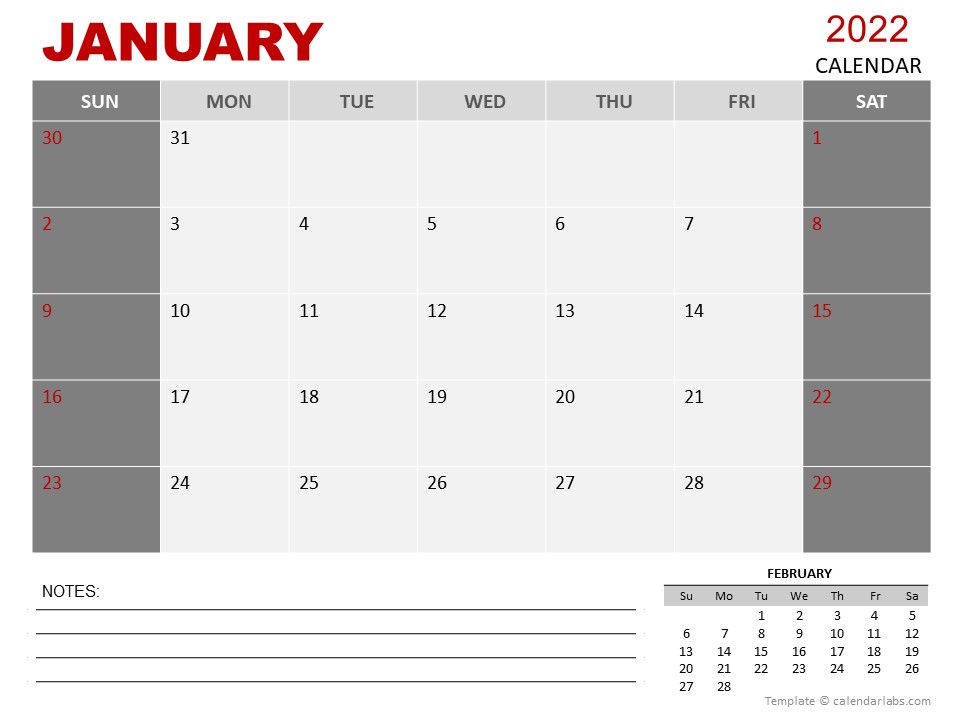 Don't want to miss out on any important then this 2022 PowerPoint calendar is definitely for you. At the bottom, you get an area to add notes. Moreover, public holidays are added, so you don't miss out on any chances to plan trips. 
Conclusion
The new year is almost starting, and with it comes the annual scramble to create a calendar for the following 12 months. But, don't worry; we've got you covered! We created this free printable for anyone who needs help staying on top of their commitments.