Christmas days are coming, and it's the week for celebrations and enjoyment. Folks around the world get excited to celebrate Christmas and New year. But, unfortunately, the Christmas season becomes flooded with anything but joy, eagerness, & enthusiasm as we rush to find the right gifts and decorate our houses to welcome family and friends.
I guess till now; you might have picturized the perfect Christmas eve. The smell of fresh-baked cakes, Christmas tree glistening with attractive lights, kids playing with new toys, and you enjoying the wine. That's nothing can be better than the Christmas season.  
Christmas is a time for celebration, but it's also a busy season with many responsibilities. It's the time of the year when you spare time with your loved ones exchanging gifts and cards, decorate the house for welcoming guests, etc. But remember, Christmas isn't just a task to finish or a burden to endure; it's a celebration.  
To avoid turning your Christmas into grinch & to help you spread the holiday cheer, we have listed the best Christmas templates to make the holiday season easier for you. 
Best Free Christmas Templates to Help You Send Holiday Cheer 
The Christmas season is just months away; it's the time when the folks will be hunting for personalized Christmas cards, gift cards, invitation letters, wallpapers, backgrounds, and everything else related to Christmas or holidays.
Best Newsletter Templates That Your Audience Will Love to Read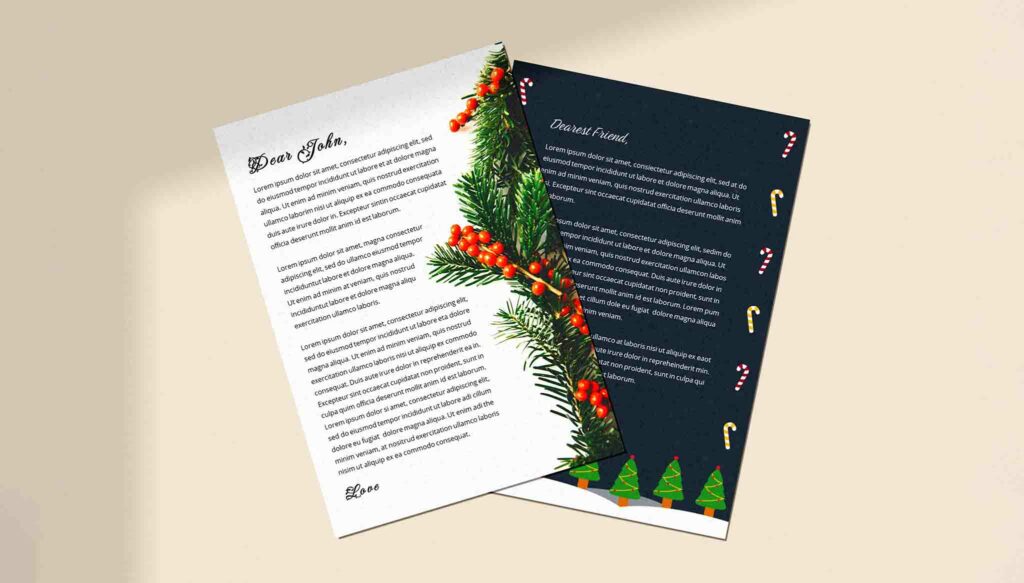 During Christmas, you might be busy with several chores, but don't forget your loved and dear ones during the festive season. Instead, make it more loveable and special by sending letters to your families and friends with these free Google slides Christmas letter templates.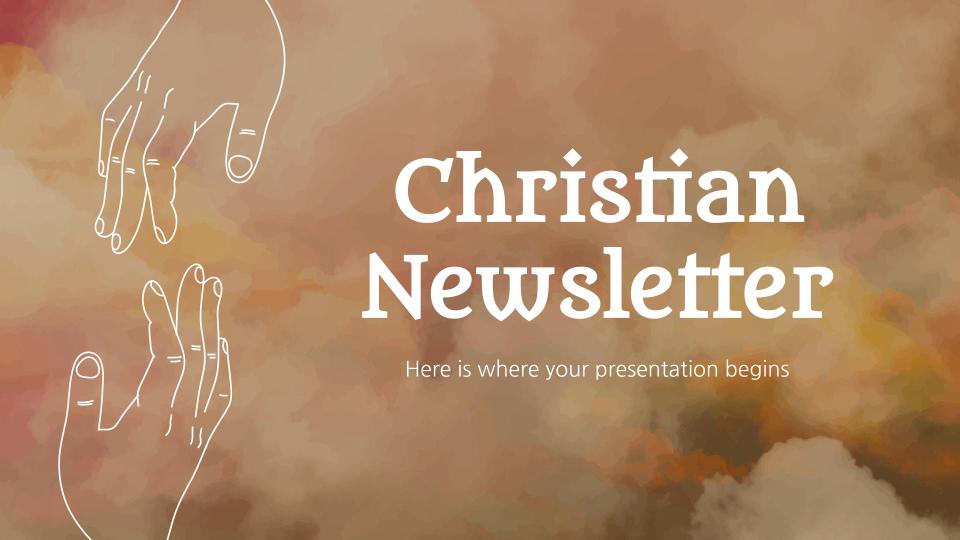 If you are looking for some traditional or spiritual designs for your next presentation, here is it. Our Christian newsletter presentation will be perfect for you. The template is magnificently painted, and the typography is elegant and a bit formal. Get these free Christmas newsletter templates and convey the spiritual messages and latest news to everyone interested.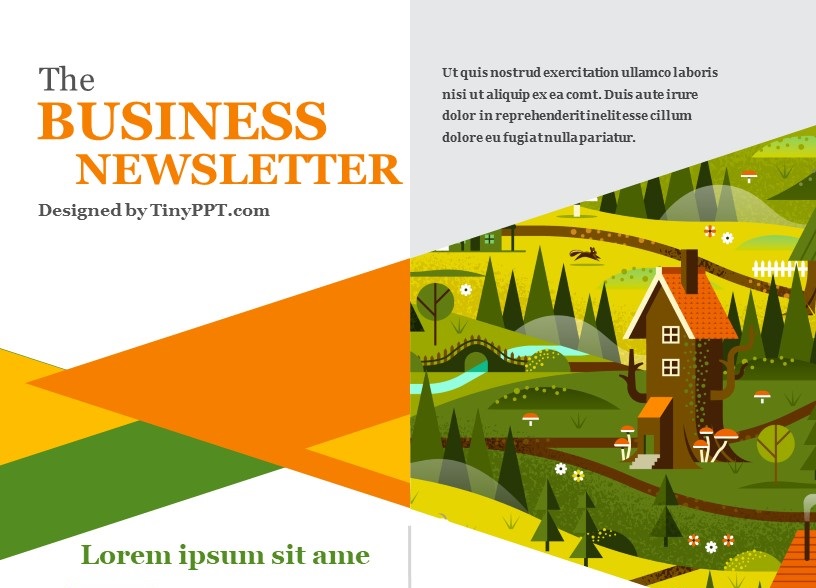 Christmas isn't just about parties and celebration; it's also about remembering the birth of Lord Jesus. Give your audience a glimpse of the old era. Here we have old school model-free creative Christmas Newsletter Template. To give old-school appeal to your newsletter, we have used fonts like "Impact" & "Georgia." The kind of feel the template oozes out is inexplicably overwhelming, and your audience is surely going to love it.  
Best Christmas Background You Should Definitely Checkout this Season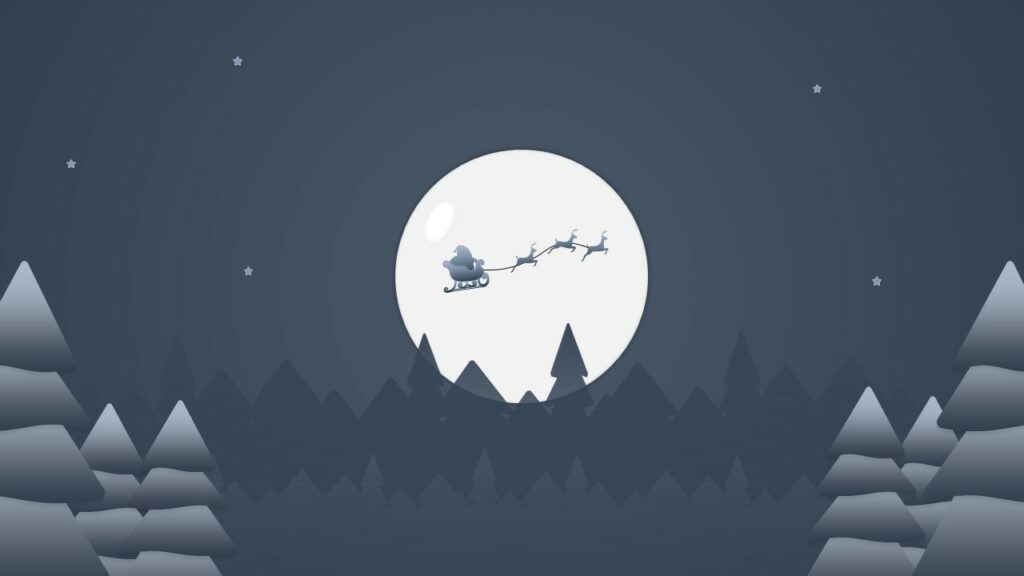 The Christmas weekend is just weeks apart. And your audience surely will be waiting to enjoy the most -awaited season of the year. Evoke your audience interest in your presentation with this awe-inspiring free Christmas background. All templates in this selection use a Christmas theme that assures your audience holiday mood lasts season long.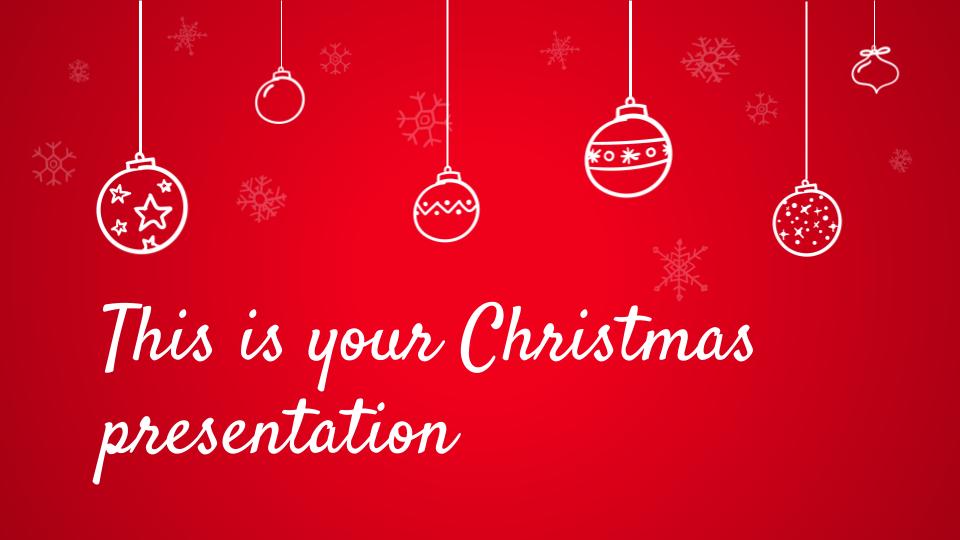 Sitting in a business meeting or conference just before the Christmas holiday won't be fun for your audience, especially if they are rushing to go home and be with their families. Instead, don't let your audience feel bored. Instead, make them feel cheered by using these merry Christmas backgrounds for PowerPoint & Google Slides. This Christmas deck template uses red and dark blue background featuring snowflakes and other Christmas vectors, which surely will make your audience smile.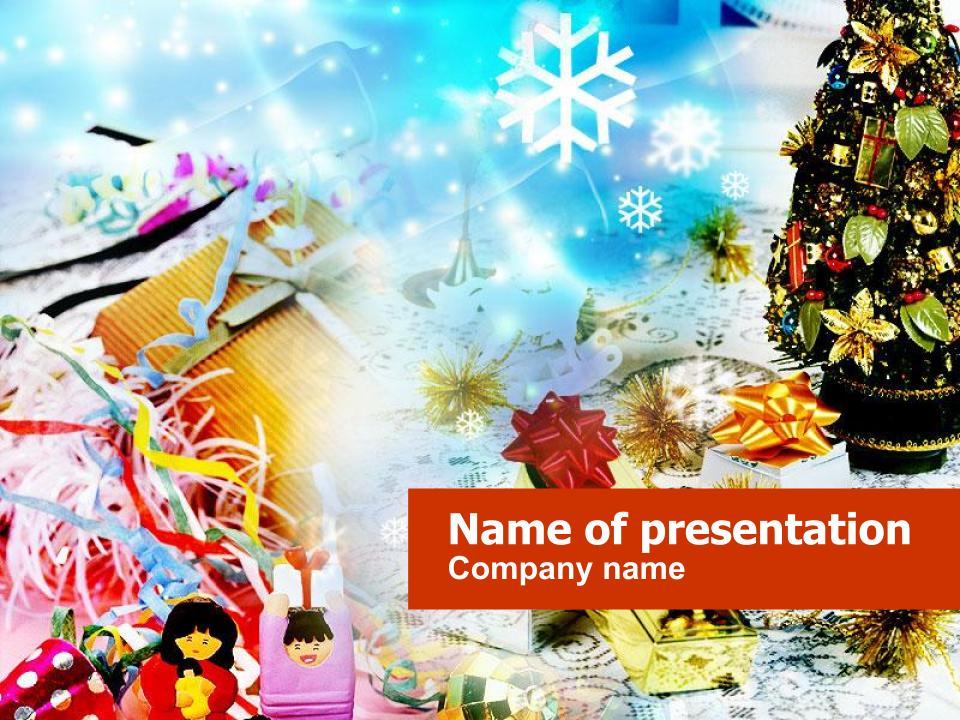 During this Christmas season, welcome your clients and audience with these free cute Christmas PowerPoint backgrounds & Google slides. This Christmas background is a decorated slide featuring a Christmas tree, gifts, snowflakes, stars that resemble the appearance of Christmas eve. Get this free cute Christmas PowerPoint Background & Google Slides and welcome your audience to your presentation.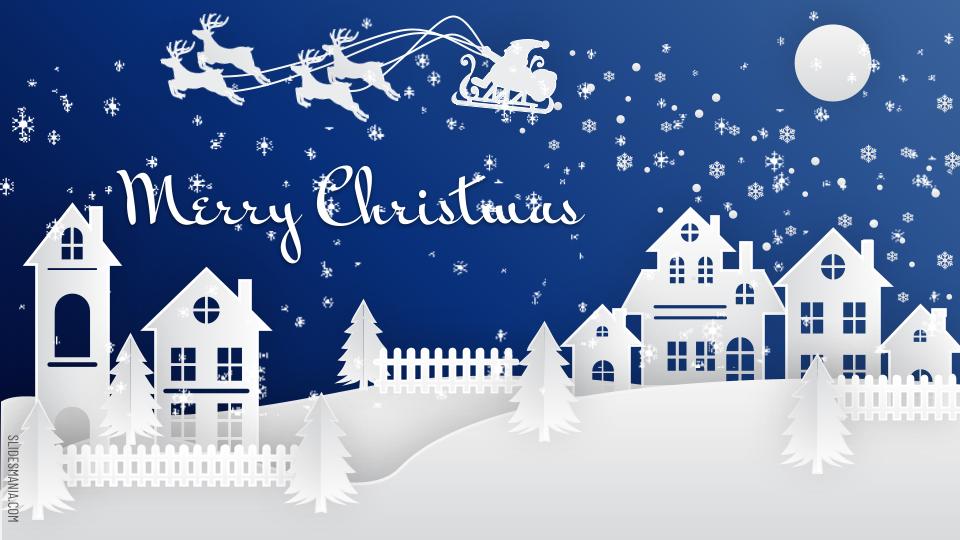 What strikes you first when you hear about the Christmas season? I guess the snowy-covered houses and trees and the pleasant weather. Make your audience feel the cool winter breeze and enjoy the snow using these snowy landscape PowerPoint background Christmas & Google slides.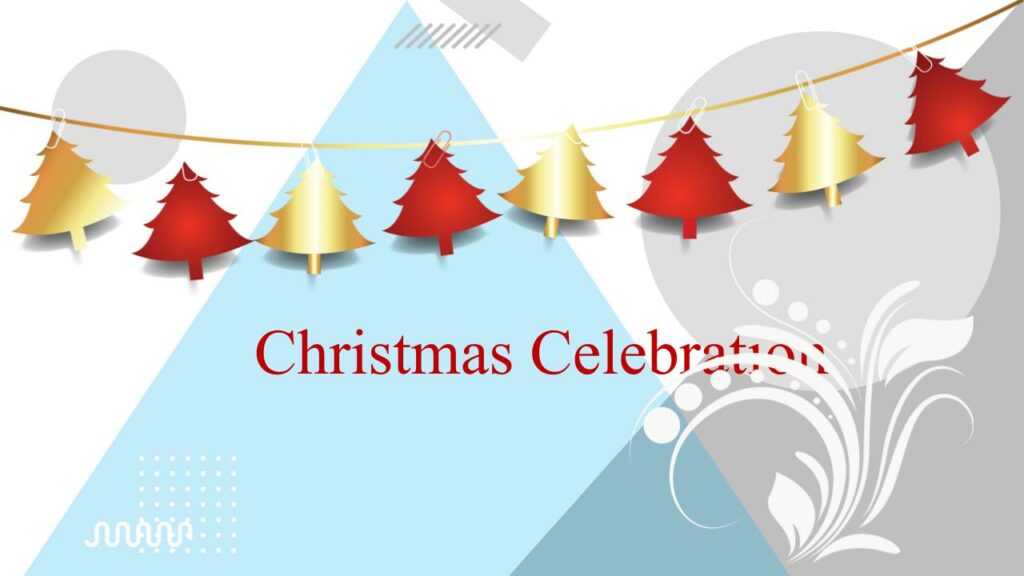 Christmas trees, jingle bells, and gifts signify the coming of Christmas. Cheer up your audience and entertain them with these amazing free Geometric Christmas Background for PowerPoint & Google Slides. Presentation tends to be very boring and frustrating, especially when it's before festive vacations. Don't worry; this Free Christmas background adds fun to your presentation, increases the appeal, and gives a kiddish look to it. Christmas trees, bells, and gifts are best for home decorations. Likewise, use them to decorate your presentation. 
Top Free Christmas Letter Google Slides Templates to Download
Free Google Slides Christmas Letter Template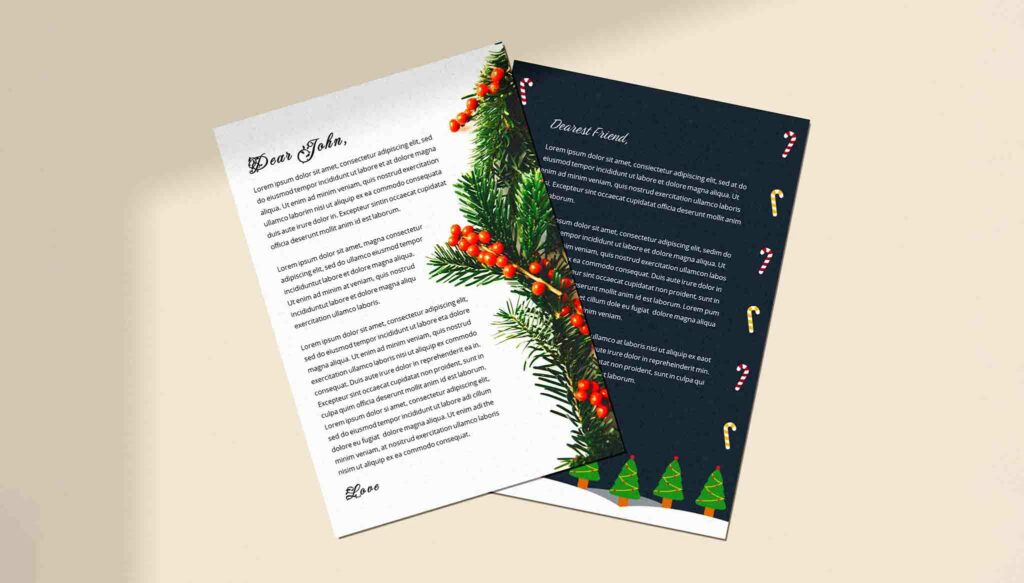 It's the Christmas season, it's the time to show love and affection to your near and dear ones But it's really arduous to write a letter. Don't worry we have an amazing Christmas letter template that everyone will love to read.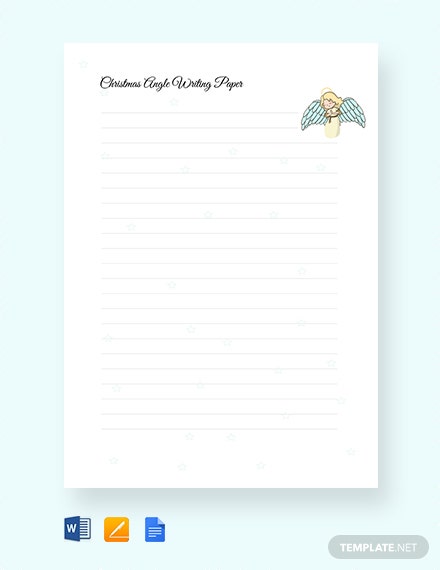 Christmas is time for joy, happiness & celebration. Wish your love and dear ones using these attractive free Christmas letter templates. Wishing your clients, customers, and loved ones on Christmas can make them feel special. Use these Google Docs Christmas Letter features a cute little angel blessing vector image and a white paper theme sheet with stars in the background, making it perfect for Christmas festive season.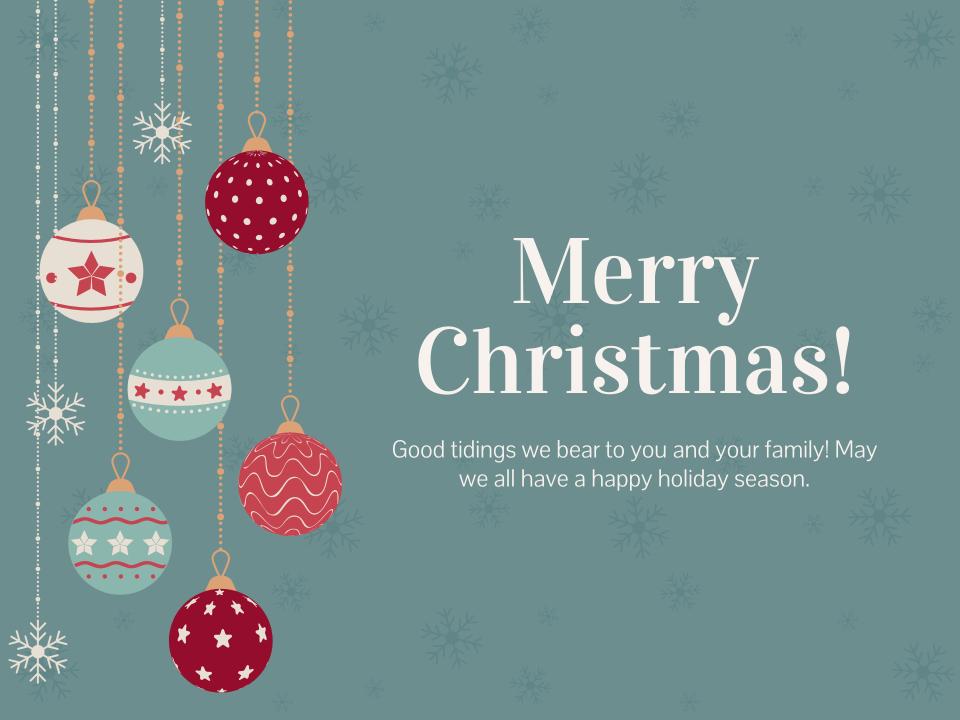 Christmas festive season is the most endearing time of the year. Long vacations, celebrations for many it's the most happening time of the year. Take it as the opportunity to send your loved ones best wishes with this Free Google slides Christmas greetings template. The template uses traditional Christmas motifs such as Santa Claus, snowman, tree decorations, and image holders so you can send personalized greetings in your circle.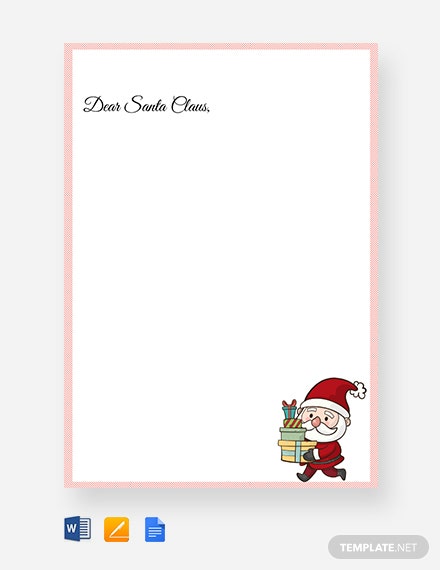 As the Christmas festivities begin, the main thing that excites everyone is the gifts we will receive from Santa. As kids, we used to write a big list of wishes for Santa. Get these Free Santa wishes Christmas Letter Google Slides Template as ask for some marvelous gifts from Santa. The template features a cute caricature of Santa Claus along with colorful snowflakes, which makes the template look cute. The template is also editable in Google Docs, Apple Pages, and Microsoft Word.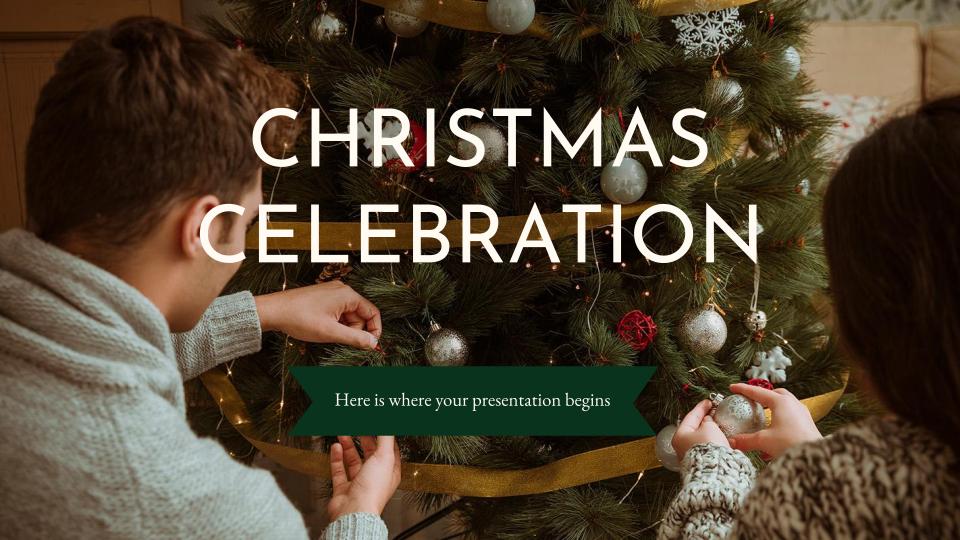 Quick! It's almost Christmas and New Year going to knock on the door. But there's still time to organize a party. If you are planning to organize a party this year. So now it's time to create a buzz and raise the expectation level of your audience with an amazing presentation that leaves them dumbfounded. The template offers everything you may need to design a vibrant party invitation letter. The template uses a greenish color background that goes perfectly with the rest of the tones that come with maps, tables, and other graphics. 
Free Christmas Tag Template to Give Personalized Touch to Your Gifts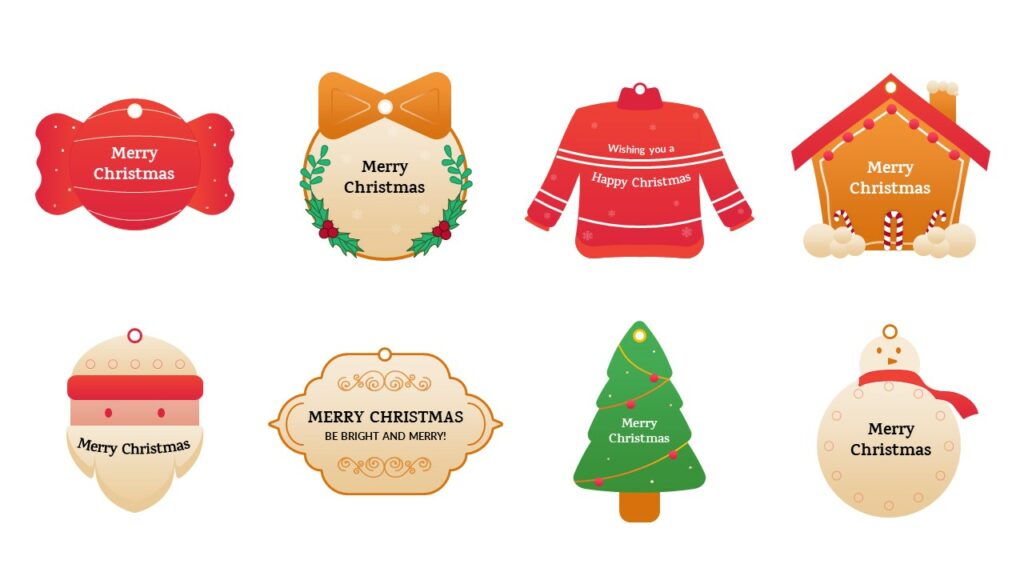 Send a gift to your loved ones this Christmas with these cool free Google slides Christmas gift card templates. We have includes eight different styles of gift cards which will make your gifts look eye-catchy.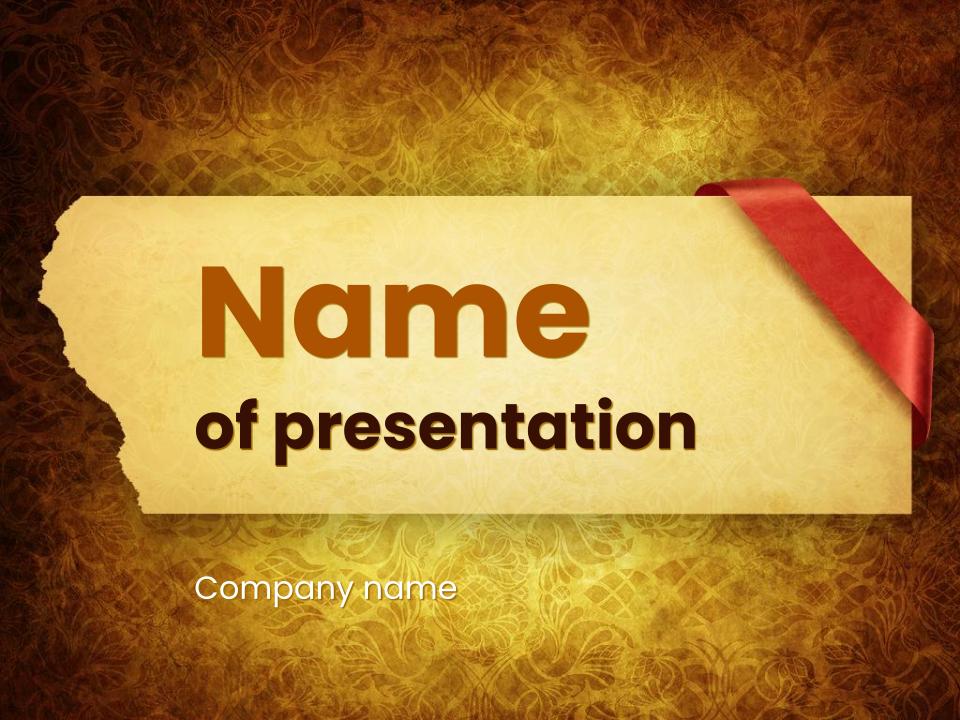 The thing that makes Christmas more exciting is gifts, and we are sure many kids and even adults will be expecting and looking forward to opening their Christmas presents. Give your gifts a personalized touch and add you're lovely messages with these Paper with Red Ribbon Christmas Tag Template.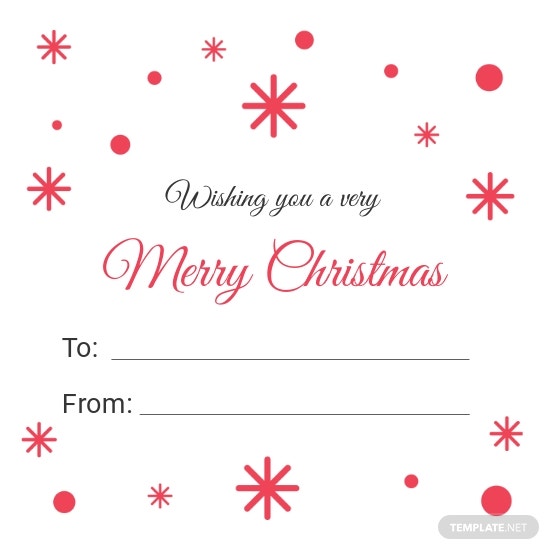 Gift tags are perfect when you are sending gifts. This Merry Christmas Tags Template Google doc is specially designed to send Christmas wishes and gifts to loved ones. These gift tags are available for free and are easily personalized to suit your preferences better.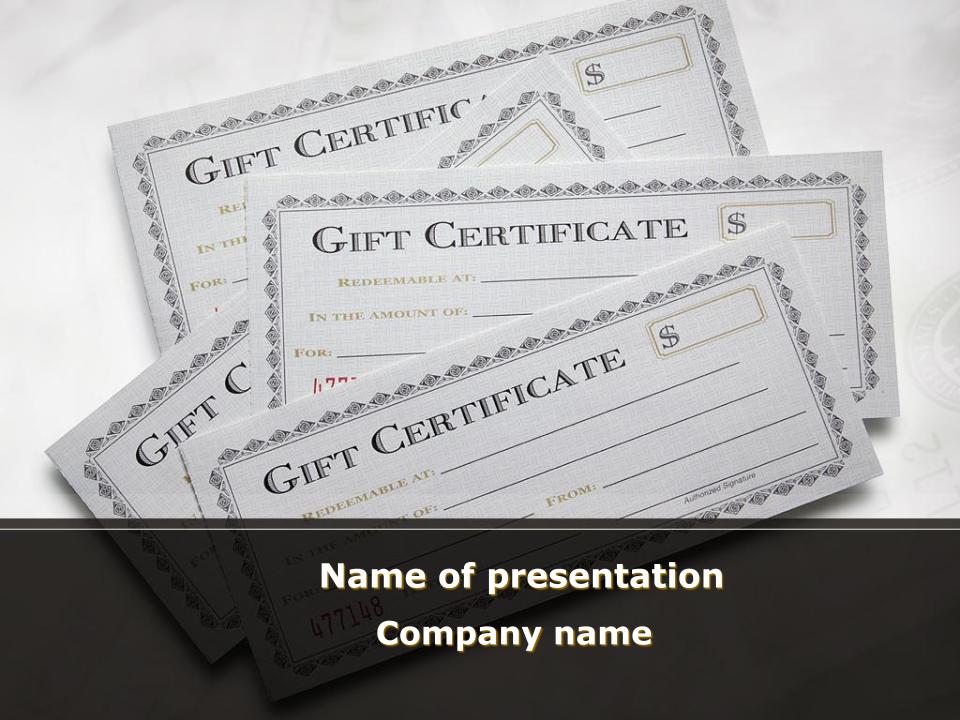 Want to send some expensive gifts or cash prizes to your clients, colleagues, or family members. Then you need these free Christmas Gift Tag Certificate Google Slides & PowerPoint Template. The template features a receipt-type certificate as a background which makes the presentation look professional and sophisticated.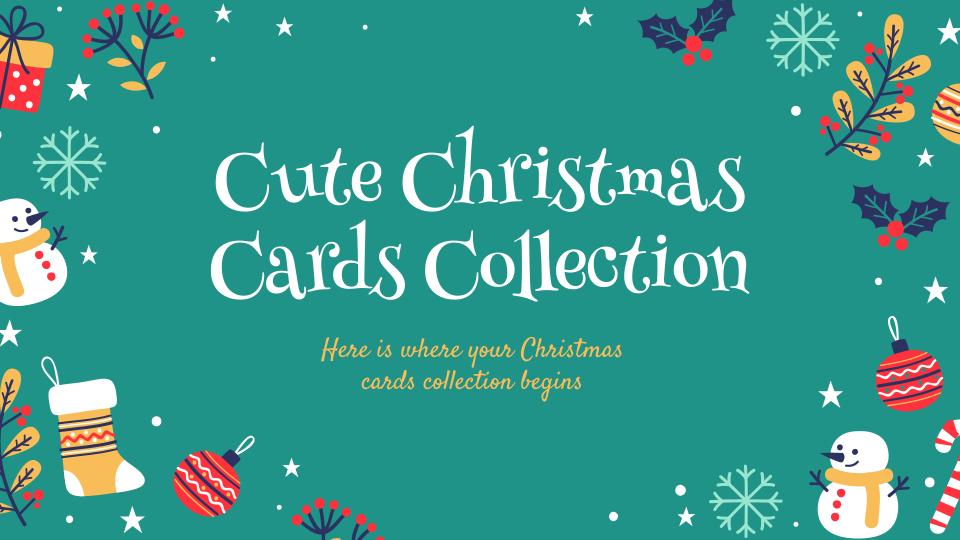 Merry Christmas! Sent this festive season's special gifts using these cute gift tags. Here in this selection, you will find plenty of gift cards featuring reindeers, Snowflakes, Gifts, Santa Claus, etc.  
Free Christmas PowerPoint Templates You Should Before This Christmas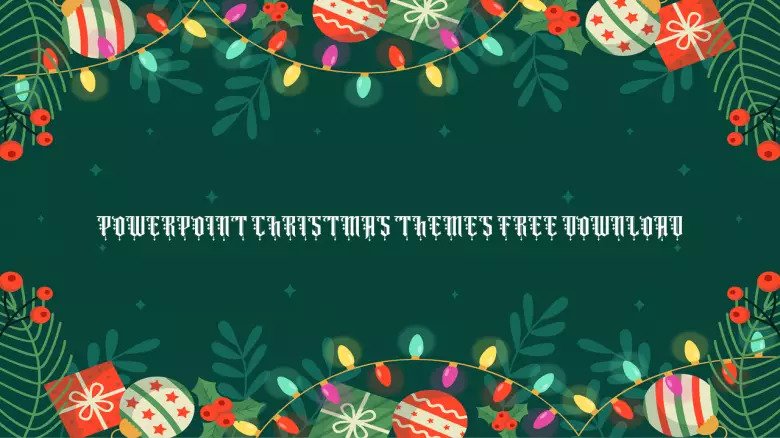 The Christmas season is just around the corner; can you feel it? The Christmas season is vital for business too. Get this free Christmas PowerPoint template and define your marketing strategies, goals in complete Christmas style. The template has a charming design and uses a green color theme that will surely hook up your guests and make them feel joy. You can use these beautiful Christmas templates to give your presentation an endearing touch.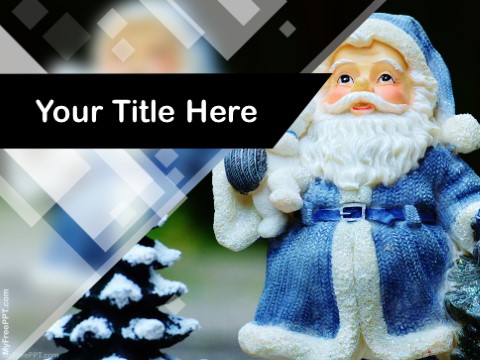 Christmas and Santa Claus also go hand in hand. That's why we have chosen Santa as the main theme of this Christmas template. It's a simplistic Christmas template which you can download to create a simple presentation.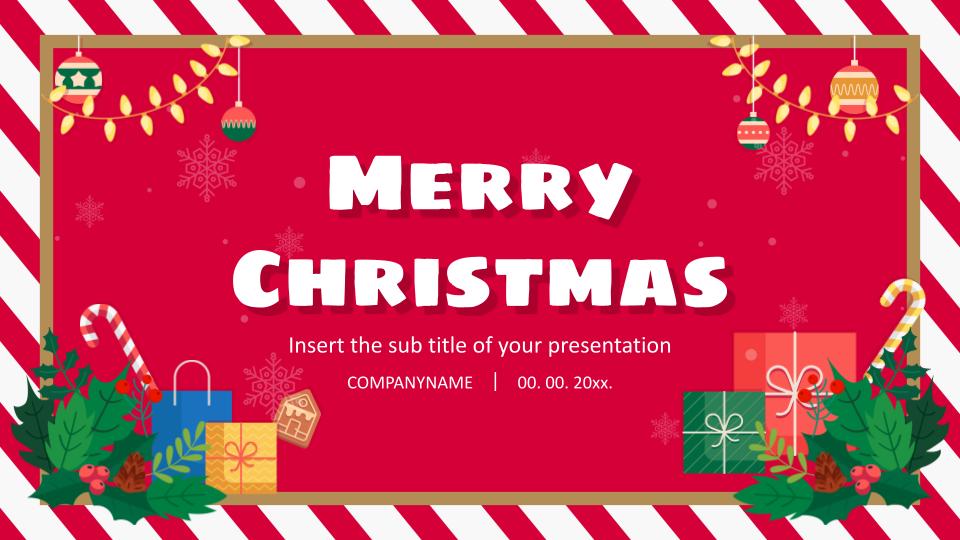 Christmas and Red Colour always go hand in hand. That's why we have chosen red color as the main tone for this template. Get this Free Christmas Card Presentation Design PowerPoint Template and Google slides and send best wishes to your close ones in a unique way with these Christmas card templates. The template uses creative Christmas motifs, which will surely make your audience fall in love. Create a Free Christmas card presentation design template and curate a slideshow for all ages groups.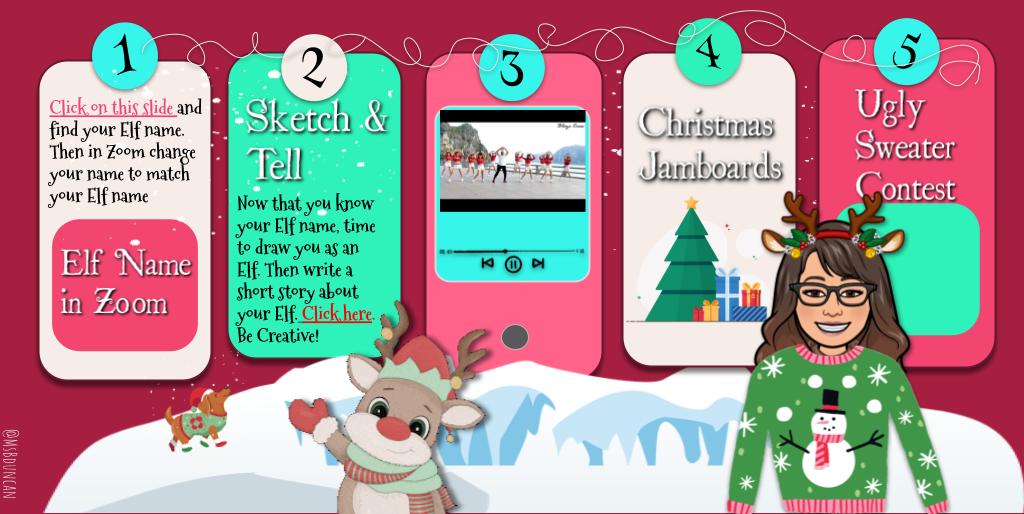 Christmas isn't just a week to decorate homes, offices and send gifts. Plan out Christmas precisely so it doesn't turn into a hectic week using these Christmas week activities agenda templates. This Christmas week agenda template is packed with five slides, including a table, games, etc.   
Free Christmas Flyer Template to Download in 2021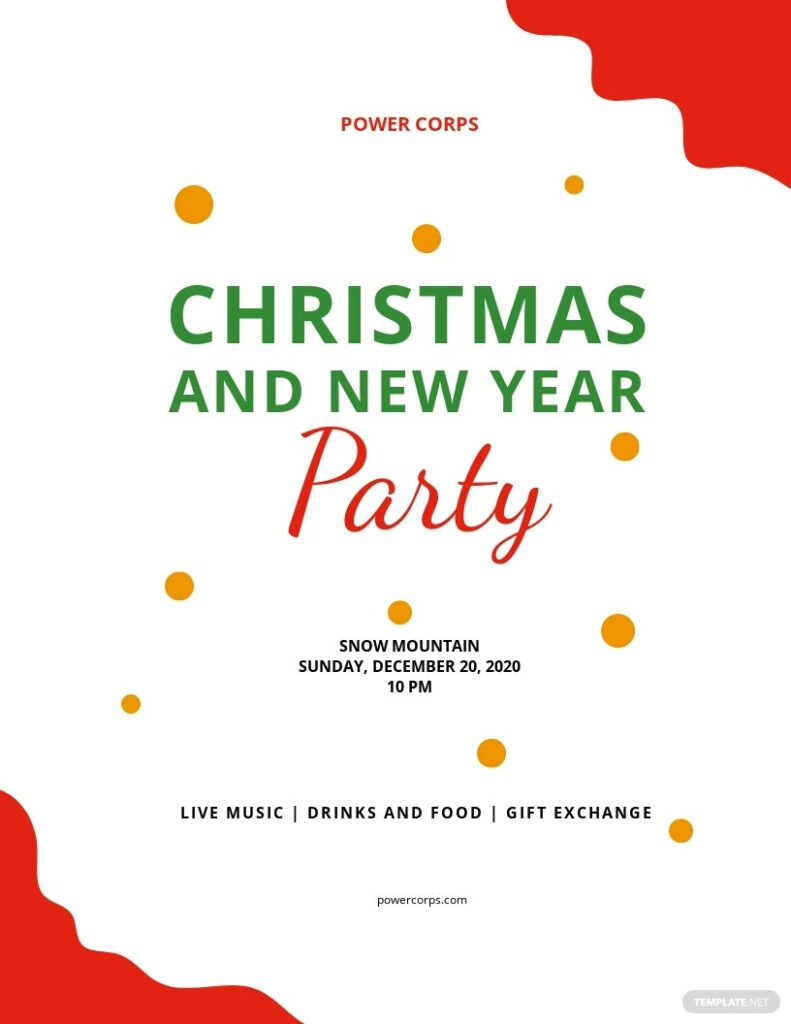 Are you organizing a grand event this Xmas? Then you should check out these Christmas & New Year Party Flyer Templates. It's almost year-ending, and there will be parties everywhere. If you are an event organizer, you will know grabbing the guests is the real chore. Your flyers are what instantly catches the eyeballs of your audience.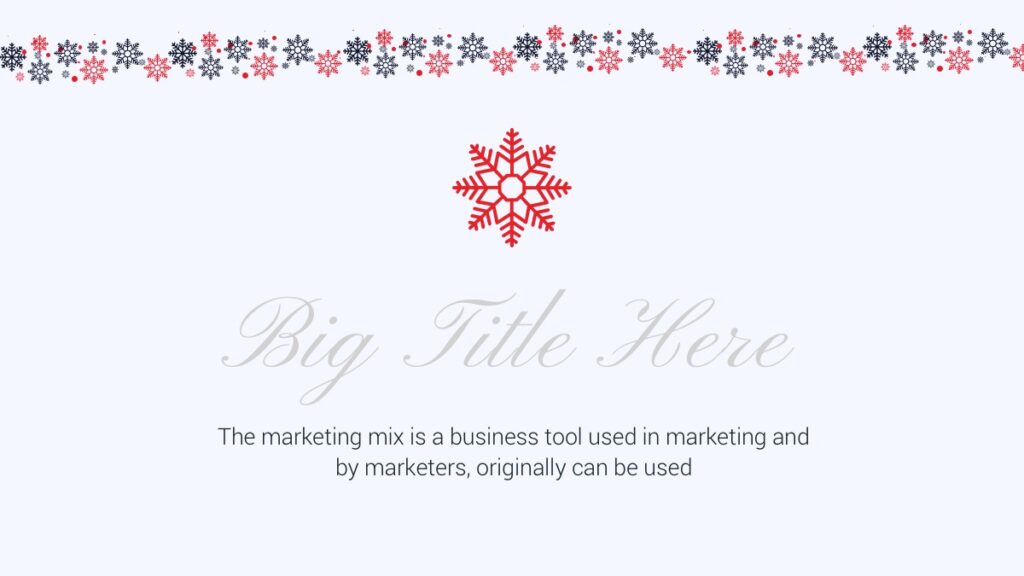 Want to create a catchy flyer related to Christmas? Then checkout these free Google slides Christmas flyer background templates. Designing from scratch is a real hassle, with these free Christmas flyer backgrounds save time, money, stress, and headache of coming with innovative ideas. Instead, your flyers will surely strike the eyeballs of the viewers.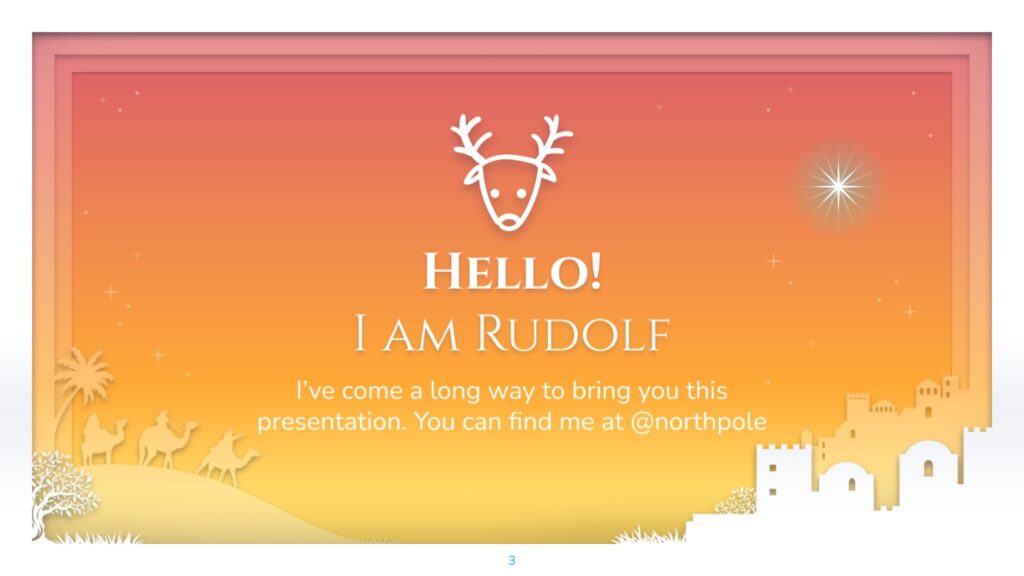 Look no further when you need a free Christmas flyer template, here we have a free Christmas template available in both Google slides and PowerPoint. The template features a night view of three men looking at the star of Bethlehem. The template uses a vintage paper art style theme. Download it to portray your Christmas memories, create flyers, etc.  
Free Christmas List Templates to Checkout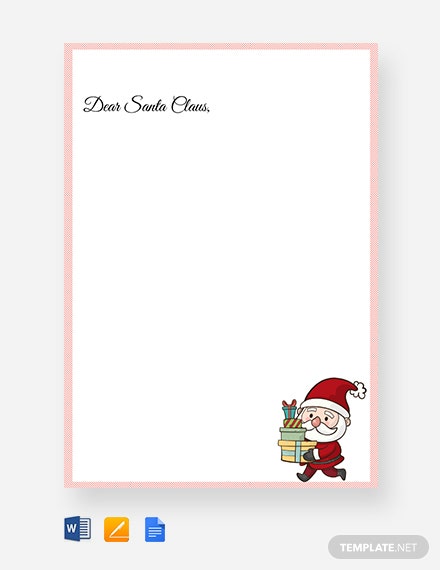 Secret Santa is the most loved game played during Christmas week. Get this free Christmas list Google Docs and note down the task for your secret Santa. This Christmas list template is really created and uses a red border with a Santa Claus carrying gift clipart. 
CONCLUSION: 
The most anticipated festive season of the winter holidays is just a few months away. It's time to get ready for celebrations and trips. Instead, if you are a business owner, it's indispensable to take care of your Christmas promotions and campaigns too. To bring a Christmas vibe to your presentation, we have added the best Christmas templates that you will love and will surely abet you get into a festive spirit.