Best Free Team Building PowerPoint Templates – Updated February 2021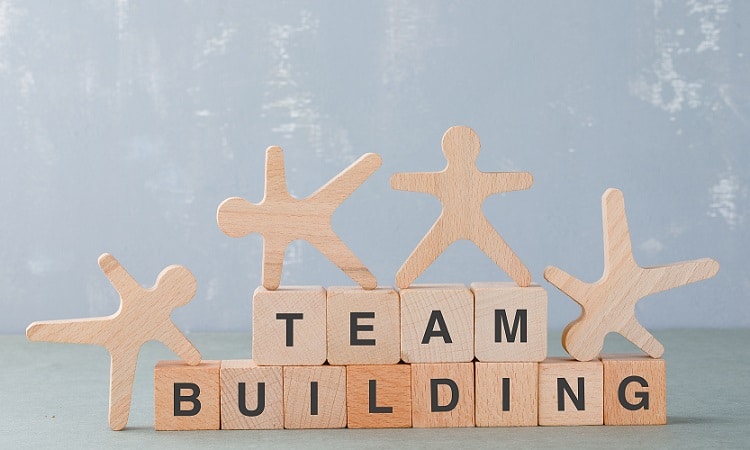 Does this phrase detract your attention towards effective team building? Team building is an approach to creating a team that works cohesively towards a specific goal. And to build a successful team, each team member needs to establish a bond with each other.
"Team is the most valuable asset a company owns."
One of the most prime reasons for forming a team is to get results. A series of team-building activities that can be fun, motivational, brainstorming, or educational builds skills like communication, planning, conflict resolution, etc.
According to a survey, when in a group of 1000 team members, communication, mutual respect, and honest feedback were encouraged, it was reported that team members were 80 per cent more emotional well-being.
Team building is the most influential step for organizational success. It turns individual contributing employees into a cohesive team.
Best Team Building PowerPoint Templates
Now educate your colleagues, team about effective team building methods using these team-building PowerPoint templates. So, without further, let's delve into some of the best free team-building PowerPoint templates straight away.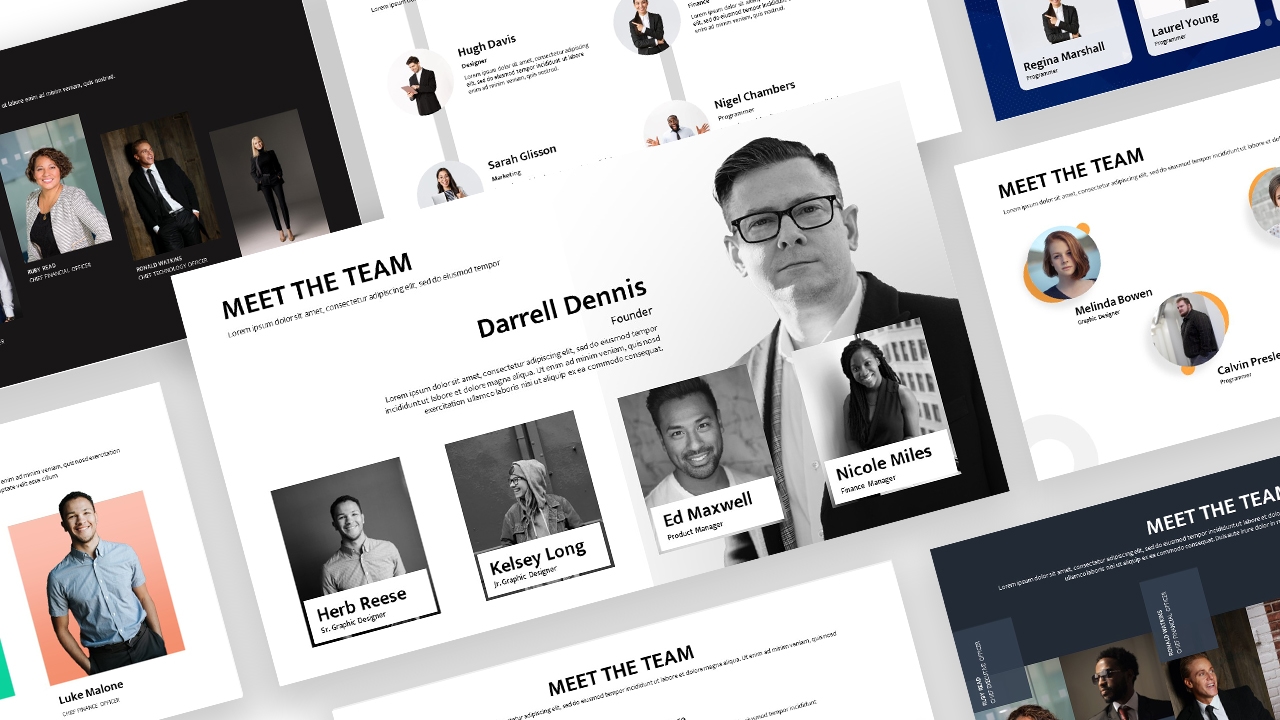 Every successful organization is a collective of dedicated individuals, each contributing their unique talents and passions. In the spirit of celebrating your team's accomplishments and fostering a deeper connection with your audience, we proudly present our free Meet the Team Presentation Template.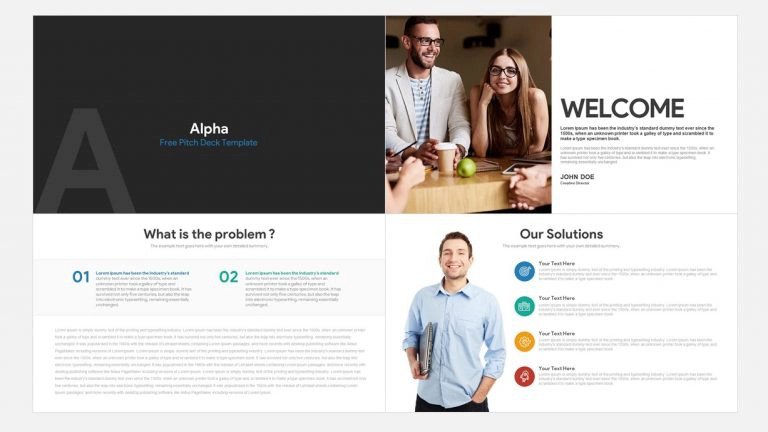 Take your presentation to the next level using these alpha free pitch deck PowerPoint templates. The template comes with modern, sophisticated, and highly impressable slides that guarantee you catch the audience's eyeballs. Get ready to exhibit your points flawlessly with these team-building PowerPoint slides.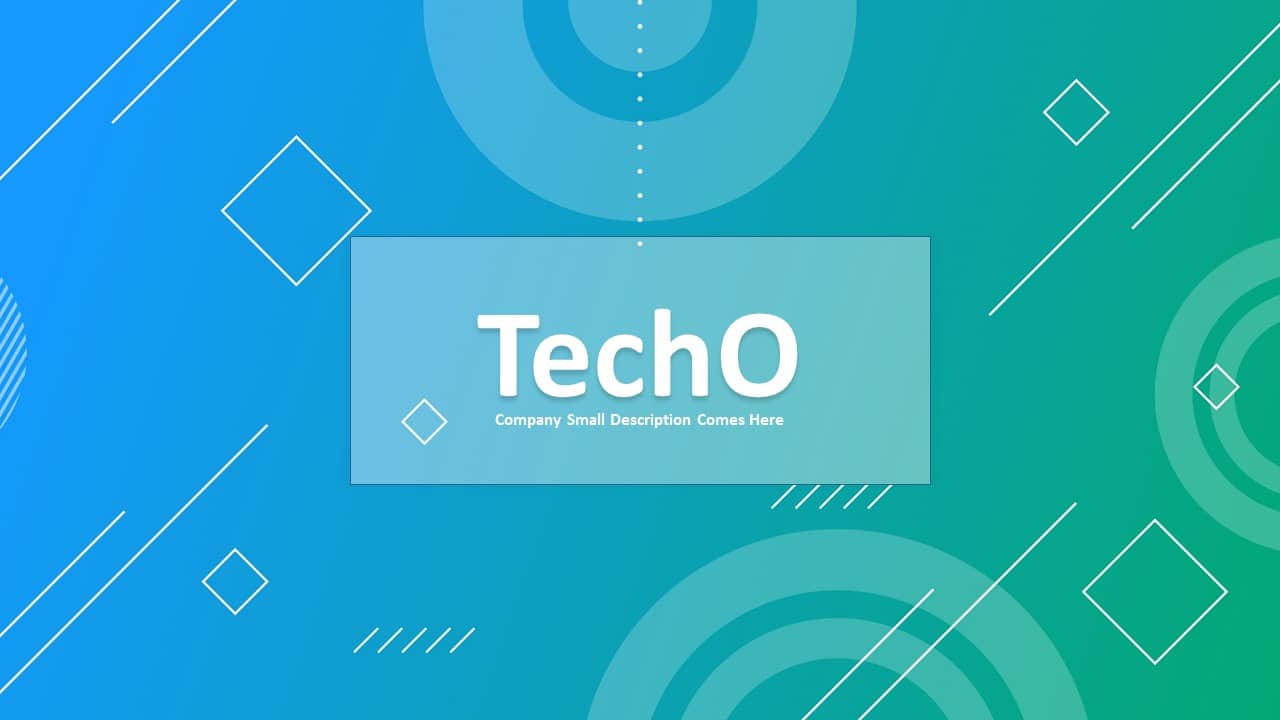 Browse our free Techo pitch deck PowerPoint template an ultimate pitch deck presentation template that can be used by CEOs, managers, business professionals for any business presentations, advertisements, fundraising, crowdfunding, or any related presentations.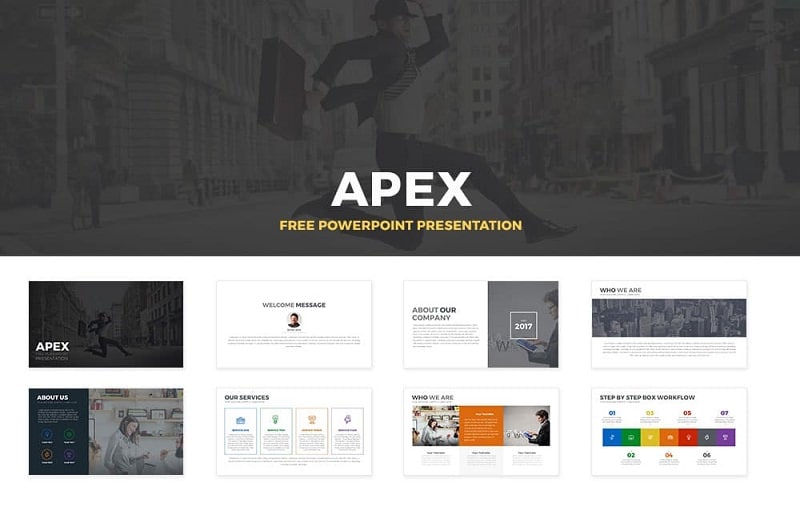 Don't know how to elaborate on team-building ideas or strategies in a presentation. Then there's nothing to fret about. Using these apex Free PowerPoint templates by Slidebazaar, you can draft a compelling presentation that engages with your audience.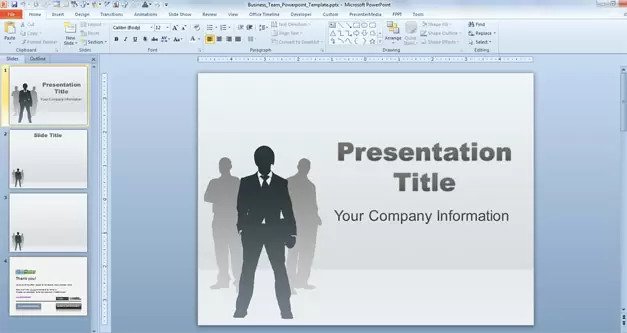 Download our business team-building PowerPoint template by Slidehunter, an excellent illustration for teamwork and collaboration-related presentations. The template includes astonishing templates and presentation backgrounds perfect for any presentation.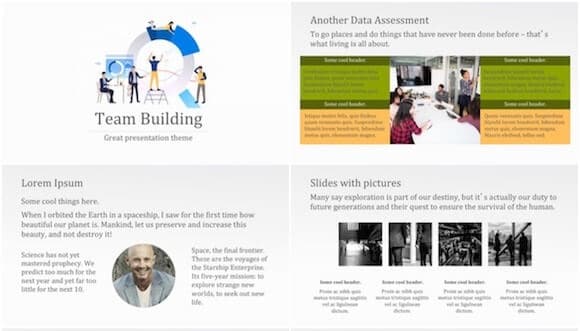 Free team building plan template by Best PowerPoint Templates is an amazing slide for business presentations. The templates comprise eight high-quality slides that will help you build effective team building and training-related presentations.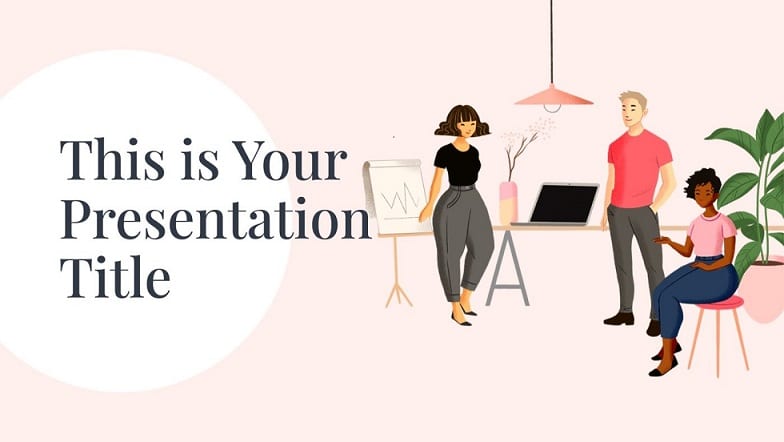 This free team building layout by Slidecarnival is a modern, elegant and polished template that will let you communicate your ideas successfully. With illustrated scenes of professionals at work, you can highlight the concepts like teamwork, collaboration, team efforts, etc. So instantly download these free team building layouts and don't miss the opportunity to outshine at the next meetings.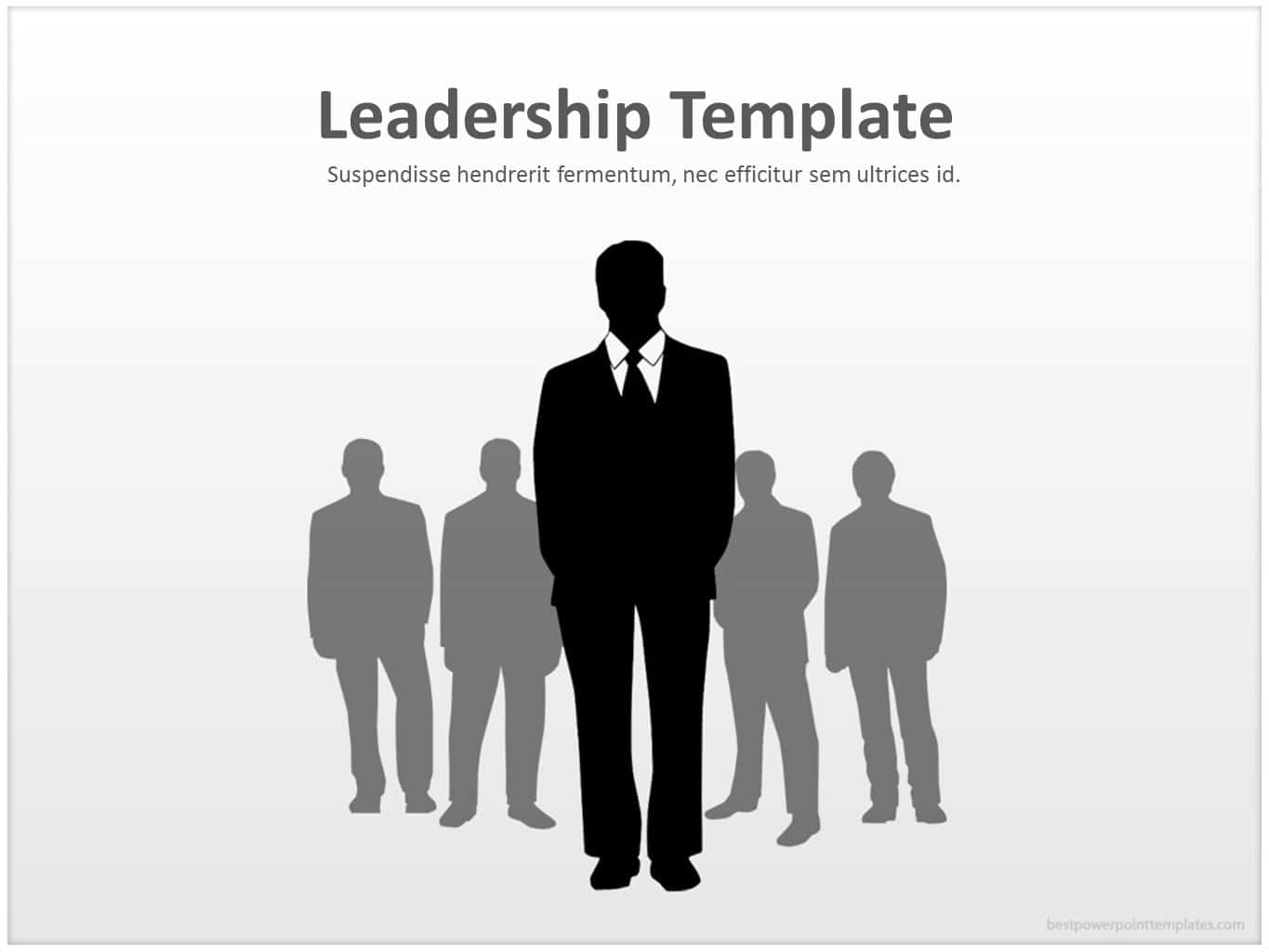 These leadership team-building PowerPoint templates by Best PowerPoint Templates are the ideal templates for clear and concise demonstration of team-building efforts, management strategies, team guidance, etc. It can be used by any team manager, leader, CEO's and any executive with the aim to guide or instruct its team.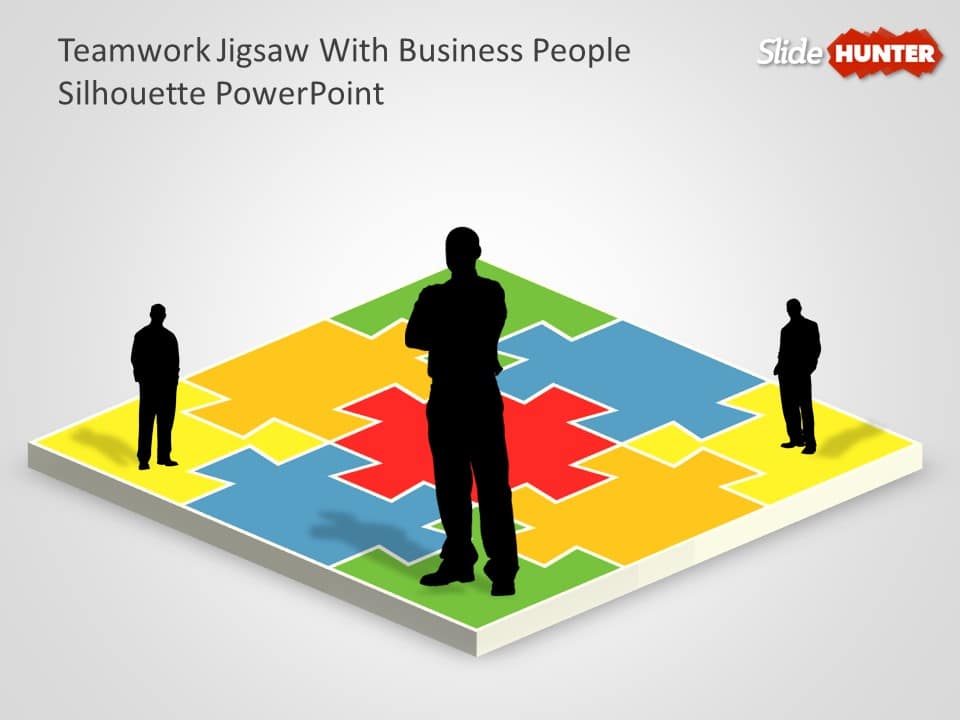 This Free Teamwork Jigsaw Puzzle PowerPoint Diagram Template by Slidehunter is an amazing template to showcase concepts like team building, group effort, leadership, etc. Like each piece of the jigsaw completes the puzzle, each team member's contribution leaders the business to success. Download these jigsaw puzzle diagram templates and create awesome teamwork presentations.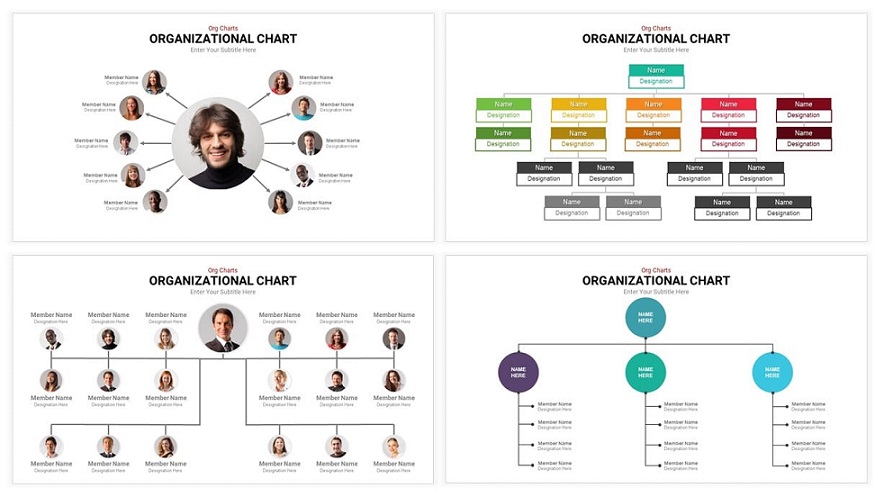 During a presentation, what captures the attention of the audience. It's the presentation template that clings to the focus of your audience. Org charts are the best illustration to feature a team of upcoming projects in a presentation. Get ready to draft a remarkable presentation using these infographic organization chart templates by Slideheap. Get access to 1000+ premium PowerPoint templates for just a membership fee of $29.40.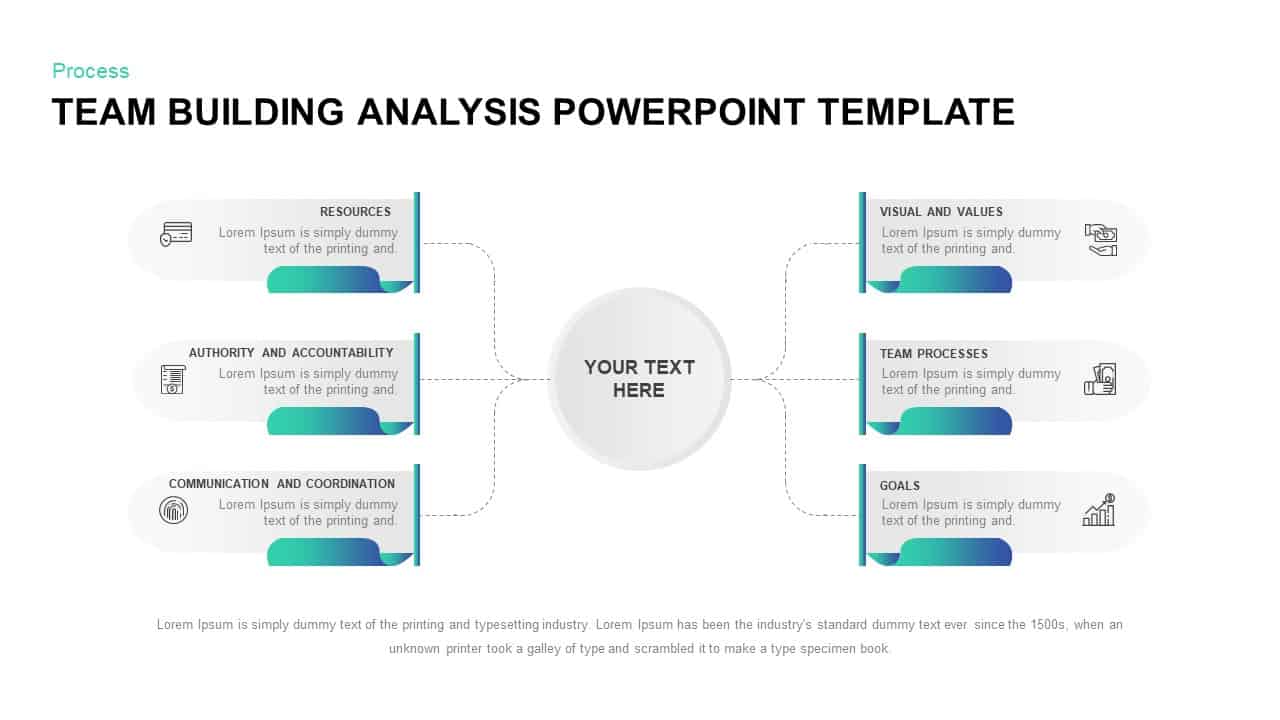 Encourage or motivate your team to perform better by giving them a detailed overview of the work structure, team, management using these team-building analysis PowerPoint Templates by Slidebazaar. The team building analysis PowerPoint template is a common PowerPoint diagram for information dissemination. Regardless of the topic, you create any PowerPoint presentation using the simple ppt template. You can download this team building template on a monthly membership of $9.99 and get access to 100 premium PowerPoint templates.
Conclusion
Oftentimes in MNC's team-building efforts are overseen. Such negligence, in the long run, can cost heavy for the business.
Many organizations undertake team-building activities with the aim of enriching communication and trust. While it's the general goal in every office, you can find several areas focused on.
Successful team-building efforts guarantee a comfortable, successful work environment. With these team building PowerPoint templates, you can precisely reflect the concepts.
Promote team-building ideas, develop an employee-friendly workplace, encourage the team to boost performance with these team-building slides. All templates in the selection can be tweaked accordingly.
Get ready to stun your audience. Also, comment on which templates you liked the most.