What if we tell we know a magic trick that will get you selected in the next job interview? I guarantee you will be thrilled to know about that secret trick. But, don't get too elated; it's a simple tactic that needs some tweaks.
With over 100 applicants for a single job role, you need a resume that markets your strengths, skills, qualities, and match for the job to stand out among the other applicants.
If you seek a new job, you probably are aware that a resume plays a dominant role in getting your foot in the door.
According to a survey, 40% of the hiring managers spend less than a minute reviewing a resume. If you think it's bad, 25% spend less than 30 seconds. Your resume is the initial contact with the business you would like to work for. First impression matters, so make sure you design a well-formatted and beautifully crafted resume that grabs the attention of the recruiters and employers.
To help you land your dream job, we have looked into every nook and cranny and brought the selection of the best Google slides resume themes and PowerPoint templates.
Best Resume Templates to Download in 2021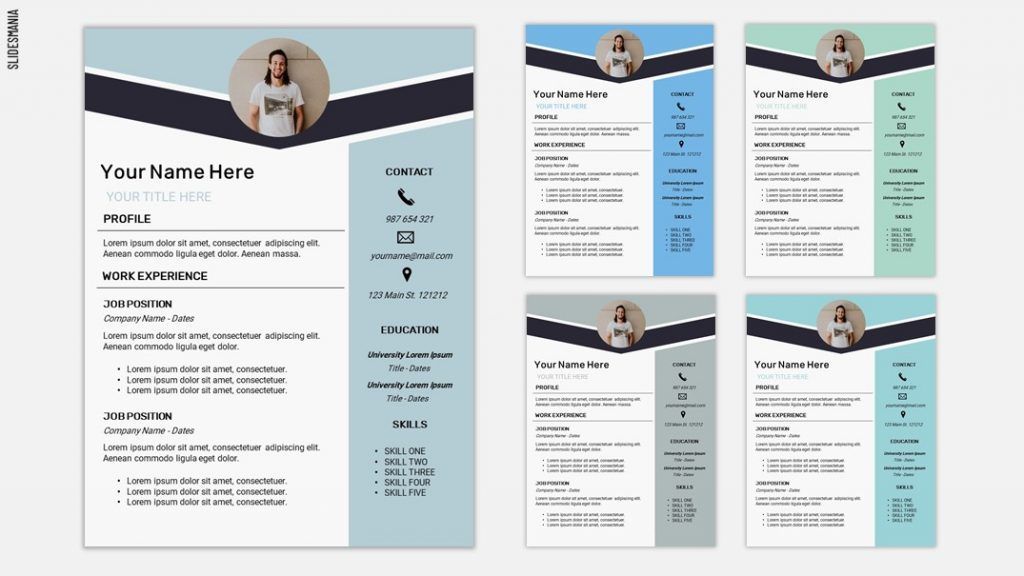 Let's face it, writing a resume for the first time can be scary and intimidating. Here, we offer an easy resume writing solution by introducing Free Clean Google resume template and PowerPoint. The template looks super-stylish yet professional. Download these elegant CV designs, make impressions, and stand out with recruiters.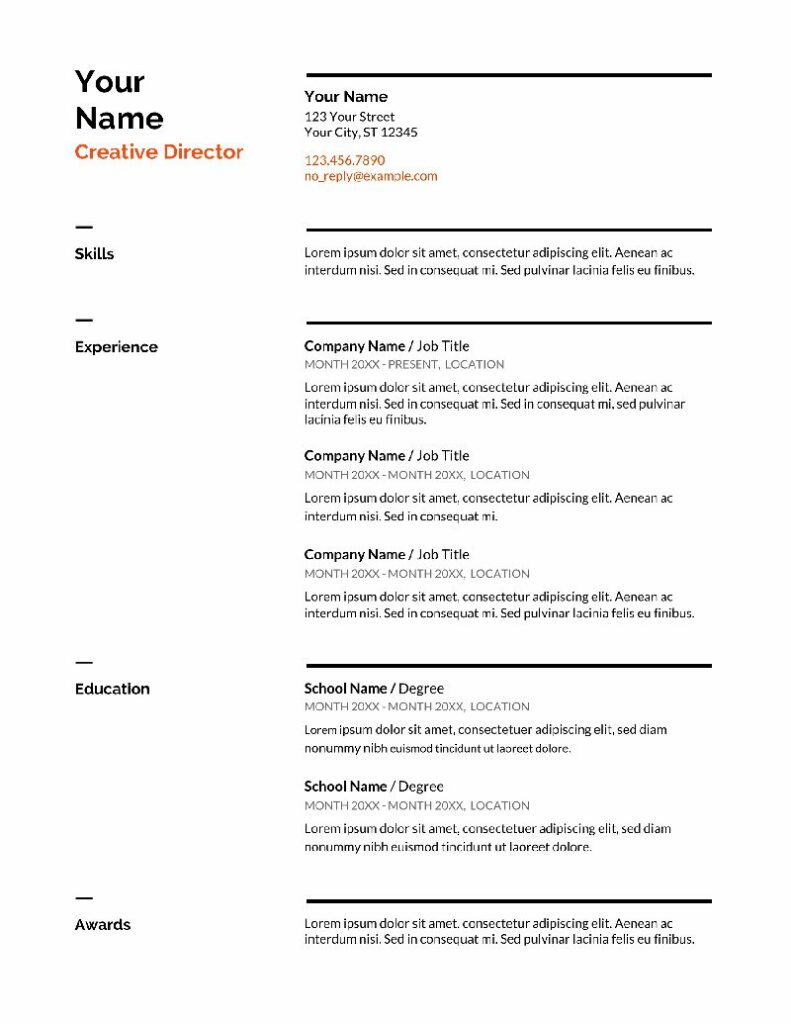 A simplistic resume won't be perfect for every occasion; in some cases, a simple resume is just what you need to jump to the top of the stack. If you want to give your resume a stylish yet corporate feel, then try out these free manager Google Docs resume templates. The large header makes your name stand out and improves your resume's chances to leave a lasting impression on the recruiters.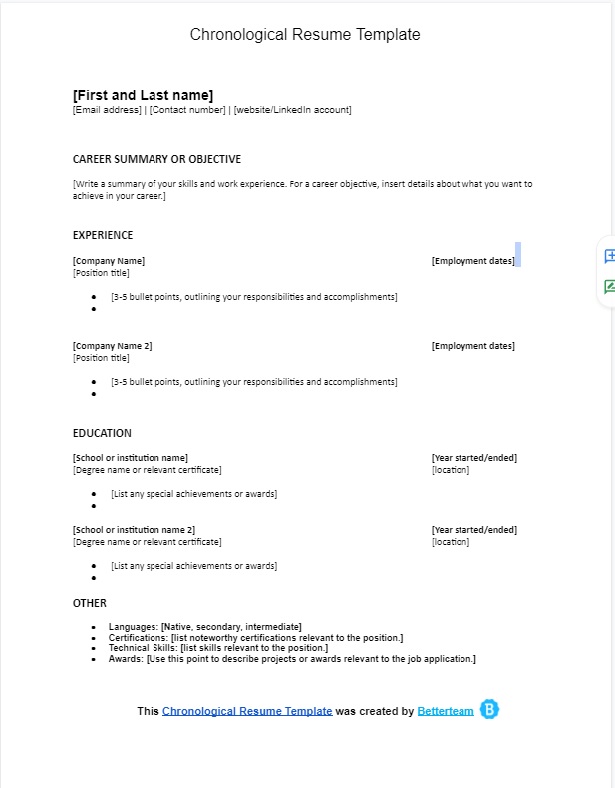 If you are looking to stand out but not come off as too flashy, then this chronological resume Google Docs template for entry-level will be your best choice. It is ultra-professional but still looks attractive.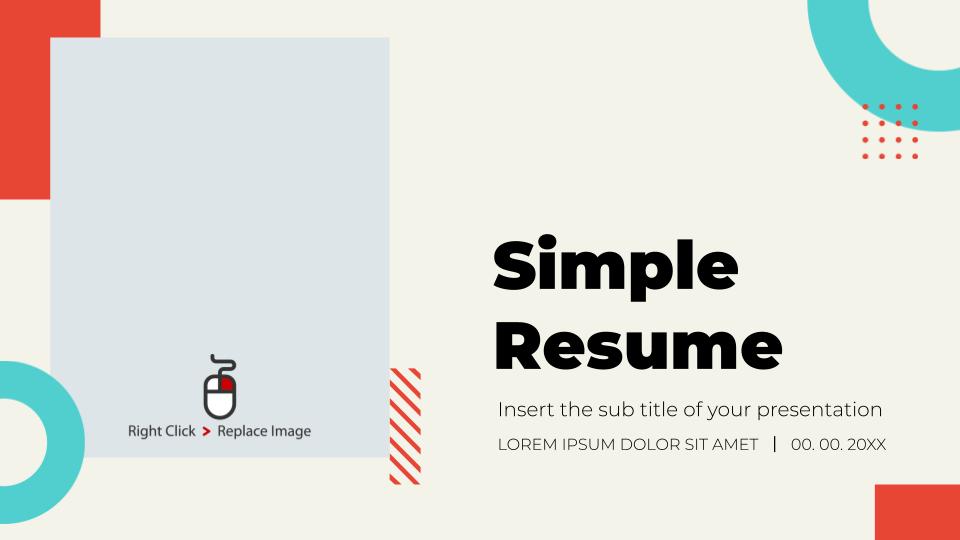 Several Resume Formats are available for the applicants to apply to the potential company they want to apply for. But nothing is more appealing than visuals. Moreover, the clearer the representation is, the better it is. That's why here we have got minimal background CV free Google slides that are simple yet stylish enough to grab the audience's eyeballs. This curriculum vitae PPT has a professional appeal is available in white background and contains pictures related to the office atmosphere. Download these Minimal background CVs and get ready to express yourself.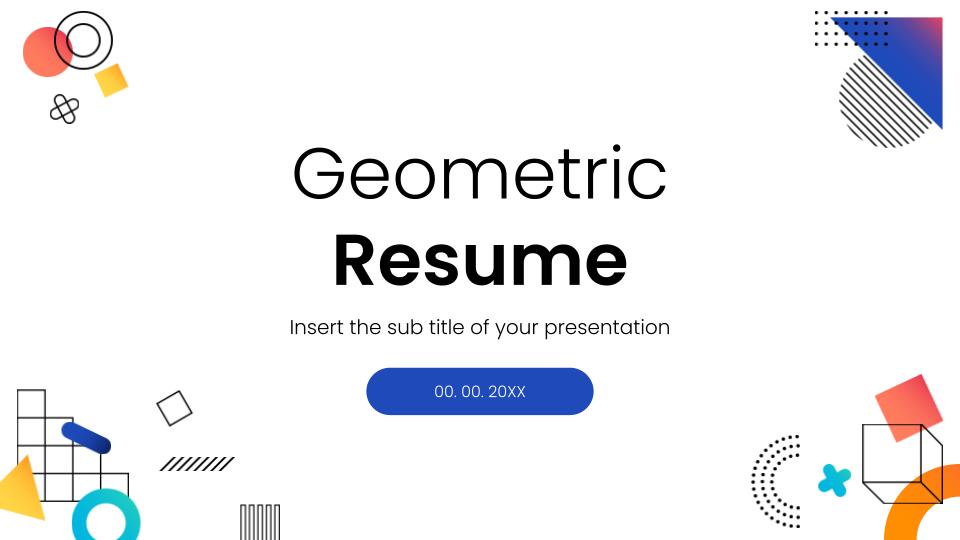 I bet the majority of the resumes available online have a portrait orientation and all your information needs to be fitted on a single page. So to stand out, why not try out a CV in the form of a presentation and which is in a landscape mode. This template CV gratis is geometric because it includes several shapes brushed in red and blue colors. Above all, this design biodata is 100% customizable, which means you can customize the slides and adjust them as per your likings.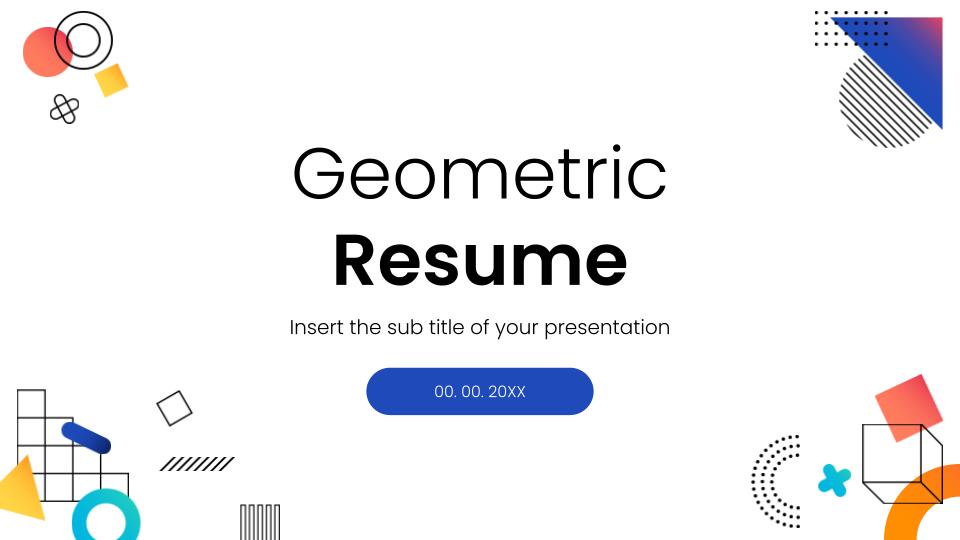 The biggest challenge that hinders you from designing a perfect resume is including all information in a single sheet. That's where this free creative resume presentation Google slides themes, and PowerPoint comes in. The urban theme is super-stylish and clean & the color scheme of light and dark Gray perfectly complements the style of the resume. This creative resume deck Google slides themes is packed with 33 templates to portray everything you want to include.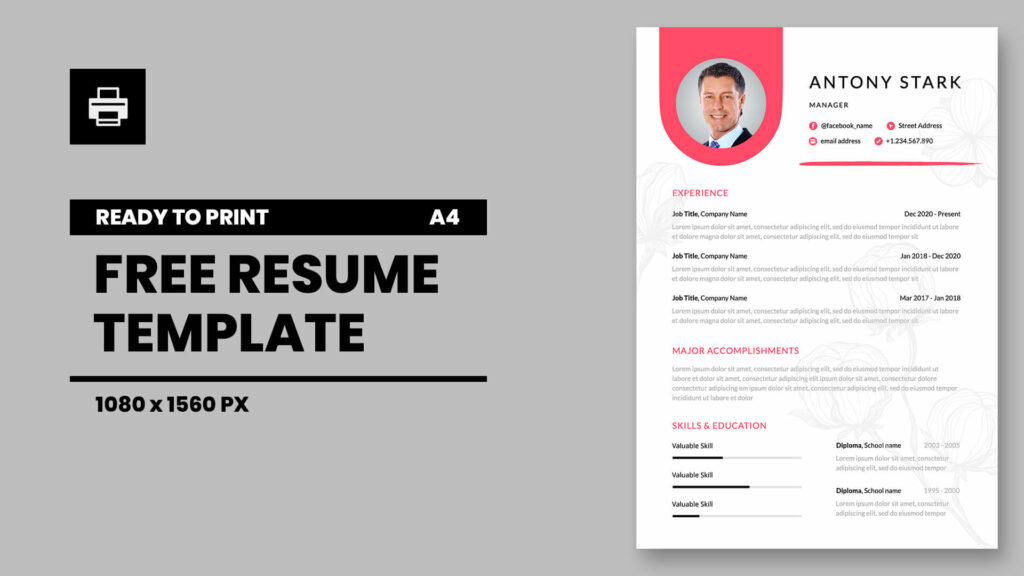 Recruiters love the candidate who stands out in an interview. If you want to create a strong identity, then this A4 resume CV PPT. The top of the resume has an image holder, so make sure you add a great photo of yourself. The template uses brink pink, black & grey colors which make the resume super-attractive and is sure that you get noticed.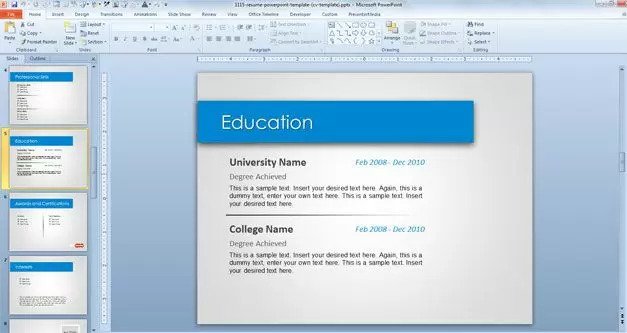 A formal-style resume may not be perfect for every occasion, but sometimes it can jump you to the top of the stack. Download this professional resume format for businessmen and create awesome CV's in PowerPoint. Plus, the customizations are super-easy; even if you are not a designer with InDesign skills, you won't be having trouble editing the included Microsoft Word version.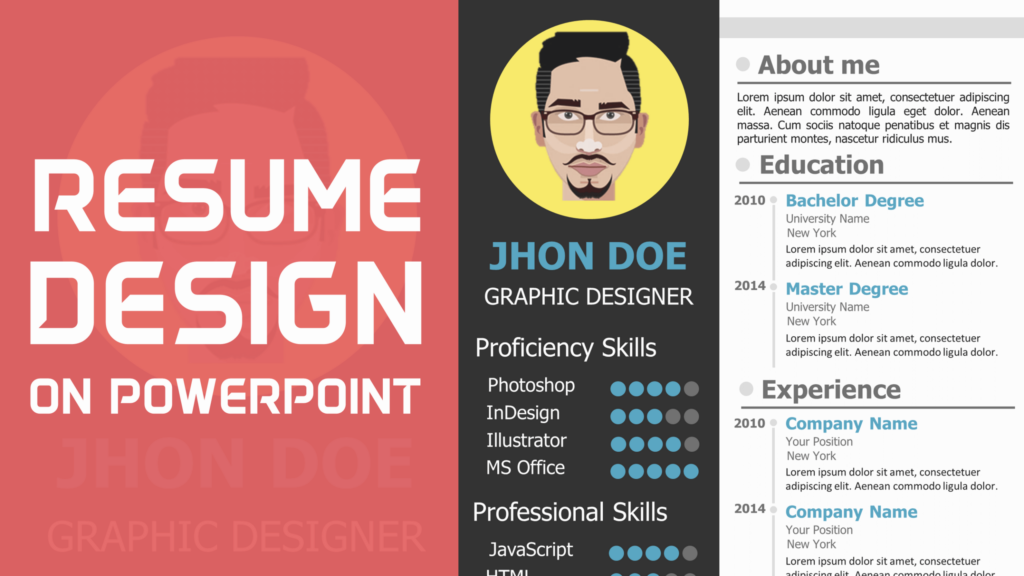 A creative resume is important to impress the interviewer and land on the job you always wished to work for. That's why we have a curated, clean yet professional resume template. Created in Microsoft Office PowerPoint, but don't fret if you aren't familiar with PowerPoint. Because it's really easy and we have included everything that you may need. Moreover, you get a free tutorial on how to download & proper documentation for this free resume.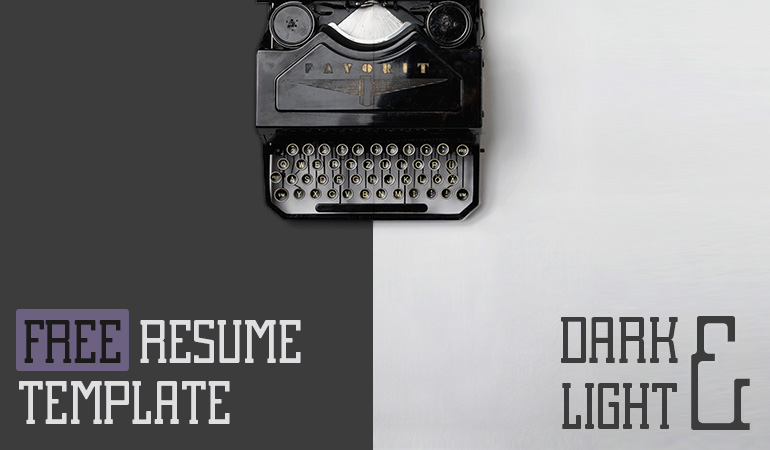 If you want to impress the recruiters but not come as too flashy, then these Job free resume PowerPoint template is your perfect bet. This free CV template uses light and dark themes, making you stand off the crowd and making a big difference. The template is subtle and professional but still looks professional.
CONCLUSION
If you're like most people looking for a job, the idea of creating your own resume can be daunting. That is why we created this list of Google slides templates to help make things easier on you! These free and printable resumes will not only save time but give you more chances at getting hired. We hope that these samples inspire you to create an amazing presentation that helps land your dream job today. Whether you're trying to land an interview or simply want more exposure online, these resources should be helpful! Have any of these helped increase your chances of being hired?