The use of maps isn't just limited to school or just restricted to textbooks. Business professionals incorporate a world map to plan their business expansion, discuss potential countries for their next venture, plan new business strategies, and much more.
Why do we need maps in a presentation? 
Maps picturize the world in a smaller and visually appealing way. It teaches the world by showing the sizes of countries, the distance between the places, etc. In a time of Globalization, having such crucial details is important. You may need a map real soon.
Creating a professional-looking map can be a real challenge. So, whether you need political maps, geographical maps, or a map with flight routes, we have listed the best world map templates for you.
Top World Map Templates to Impress Your Audience
Maps are the best conventional tool used by professionals from every industry. But finding a high-quality world map template isn't an easy task. You may come across hundreds of world maps; however, all aren't that great.
We have listed the best world map templates to unburden you from the hectic task of designing world maps from scratch.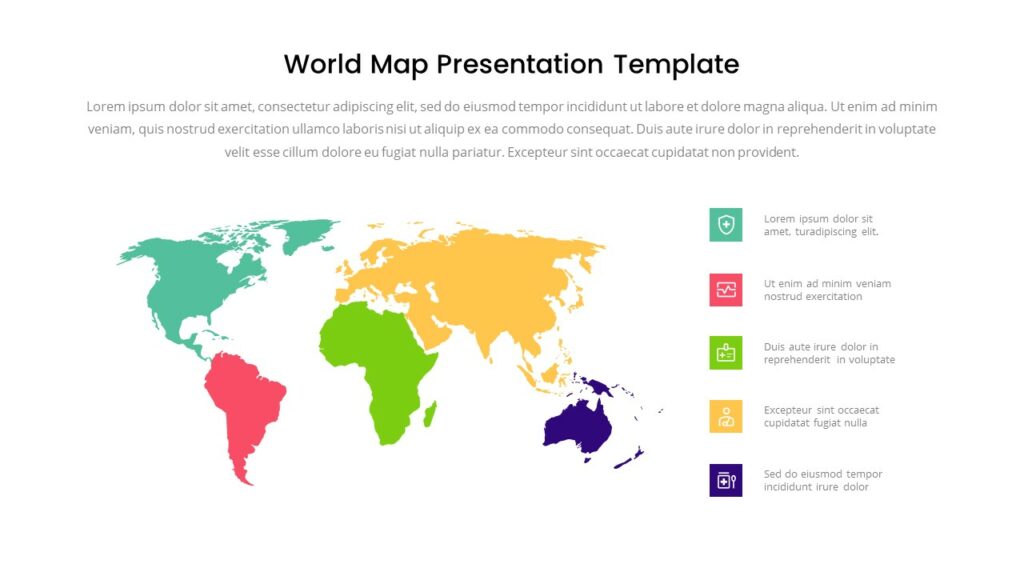 A winning presentation is what instantly grabs the attention of the audience. Start your presentation with a free colorful world map template that showcases your information in the best light possible. This template world map highlights each continent in dark color with ample text area on the side where you can add information.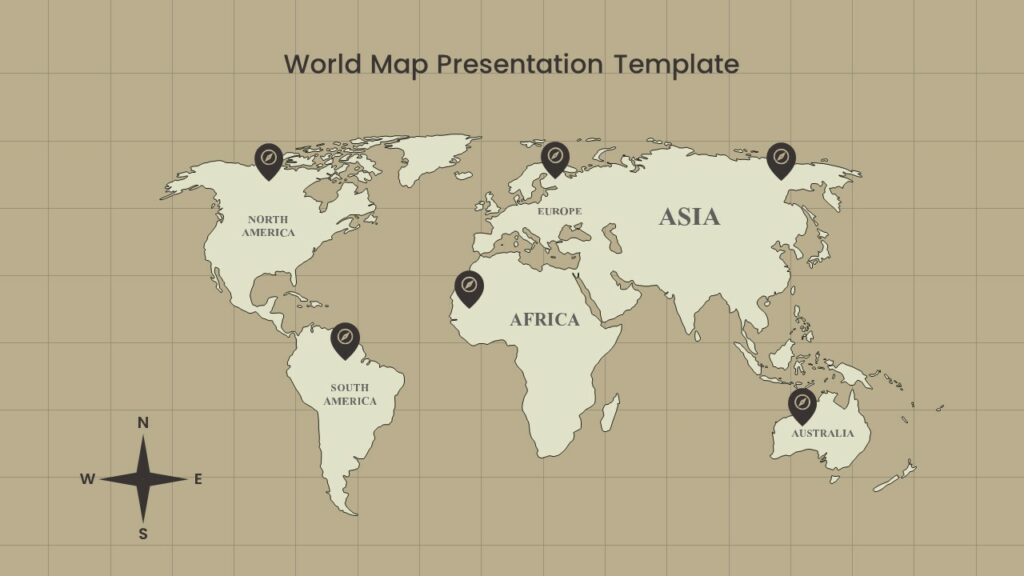 Geography classes often tend to be boring. But not now; make your next session interesting with this free vintage world map template. This world map comes in a light brown background with GPS icons pointing out the continents.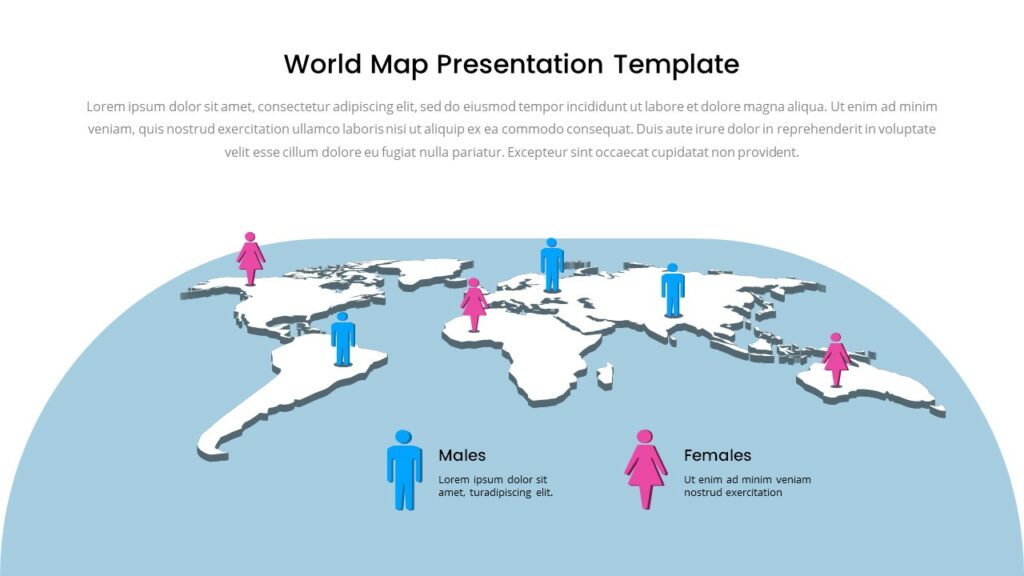 According to World Economic Forum's 2021 Global Gender Gap report, it was reported it would take 135.6 years for the gap to close on its current trajectory. Use this free gender ratio map template and plan strategies to close the gender gap.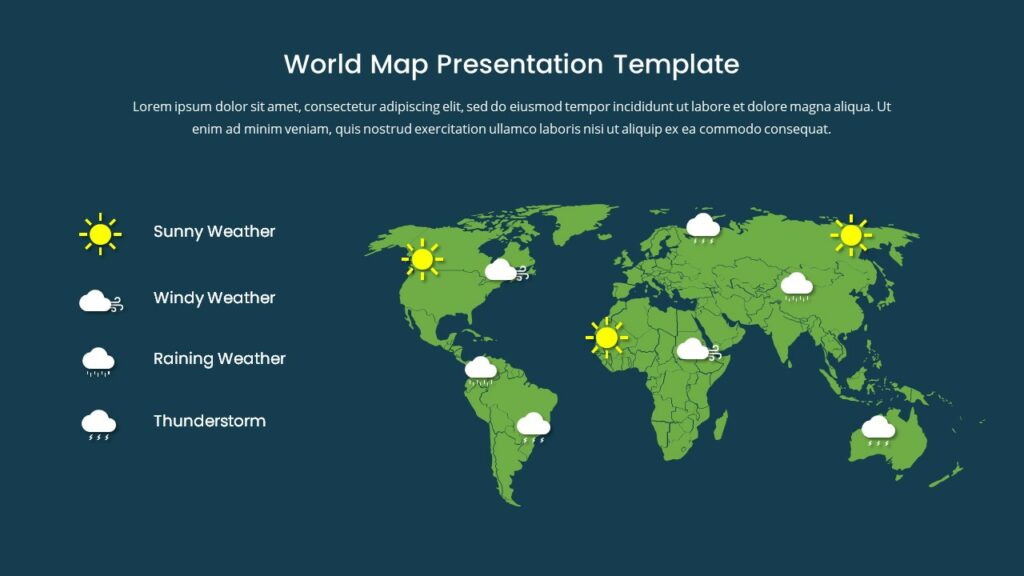 Weather forecasting helps farmers, navigators, soldiers, and pilots in multiple ways. If you're working in an industry where weather report plays a prominent role. Then try using this free weather forecast map template and project the weather conditions of different parts of the world.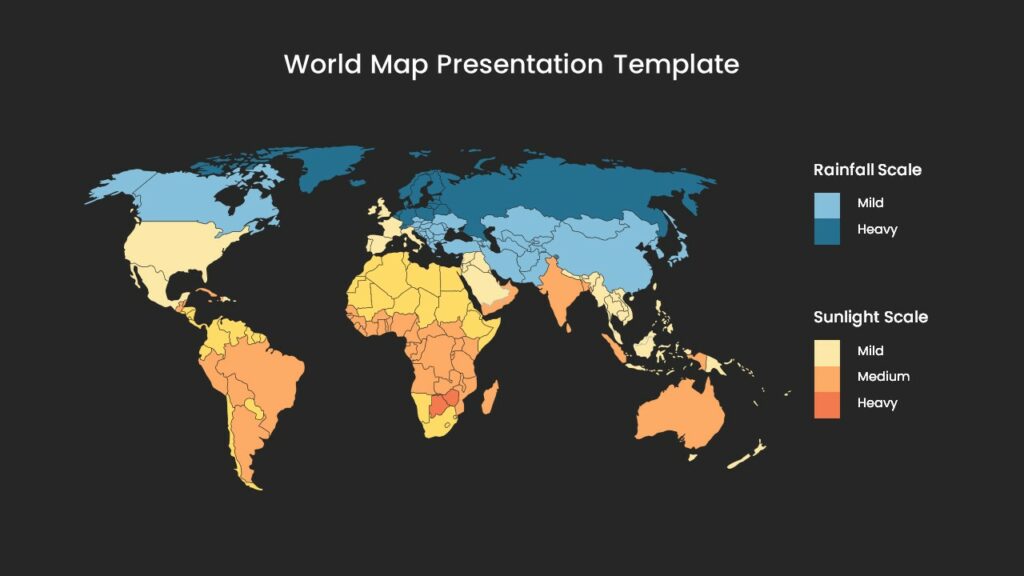 The world climate has changed tremendously due to global warming. Some areas of the world experience drought, while others face floods. Use this rain world map template to discuss rainfall scale worldwide, disaster management planning, etc.
Free World Map Outline Sample Template PowerPoint and Google Slides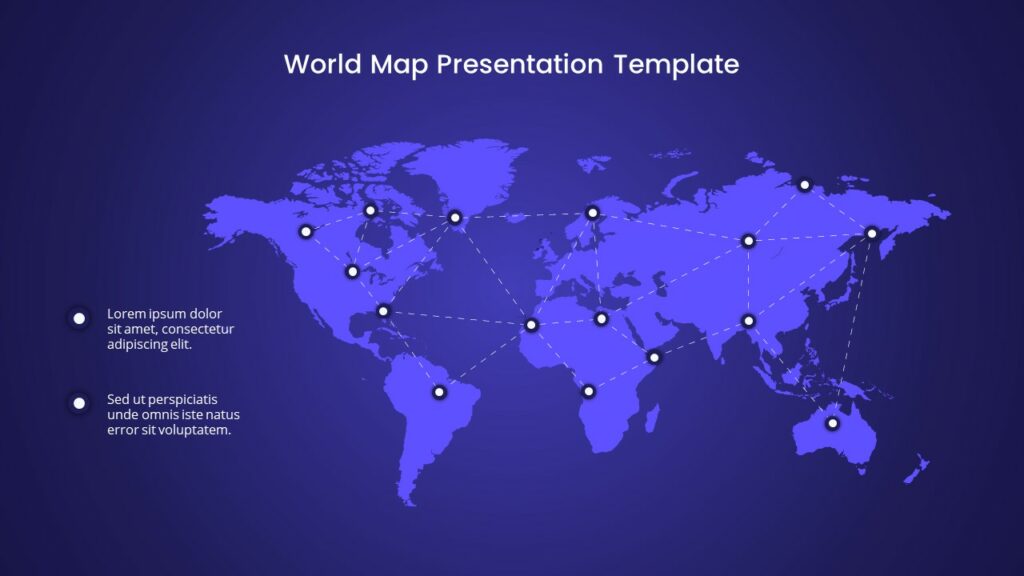 If you are an entrepreneur if might have dreamt of expanding your business globally. A successful business doesn't limitize their business to business to specific country. Rather they look for opportunities globally, thus expanding their horizon. If you target a global market, try using this free world map outline sample template and present the company's growth, sales, and revenues across different parts of the world.
Expanding market share and tapping the audience from the entire world plays a prominent role in business. If you want to expand your market globally, then this animated world map with a popup can help you give an overview of various market trends, make decisions, etc. Using an animated world map deck, you can give your audience an in-depth overview of the business operations. So, download it now!
Earth is too large to explore. But not now; with this animated 3d world map, you can explore any region of the earth with just a click. Rotate the earth in your presentation to whichever region you want to highlight; you can see it just before your eyes!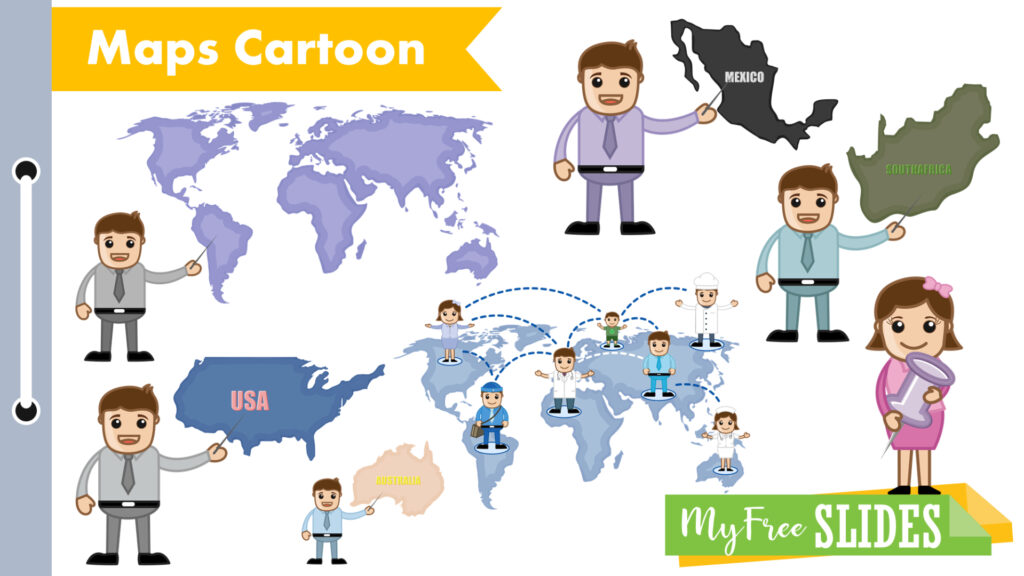 Keeping your audience attentive throughout online classes can be really challenging. But with this playful cartoonish country map template, you can make your presentation interesting that will keep students engaged.
Colours don't just make things look attractive but also help humans remember objects, influence purchasing decisions, and spark our emotions. To make your presentation appealing, here we have a multicolor world map template PowerPoint and Google slides.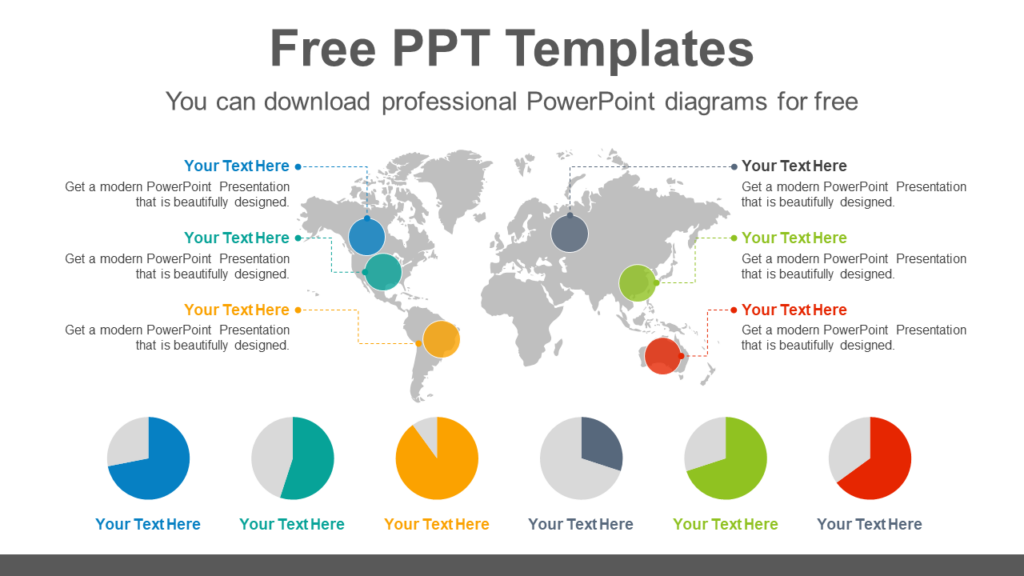 This free world map pie chart template lets your clients know your business potential. With this world map template with a pie chart, you can showcase your company's performance in different locations of the world. This world map includes a colorful pie chart where you can add each country's market share.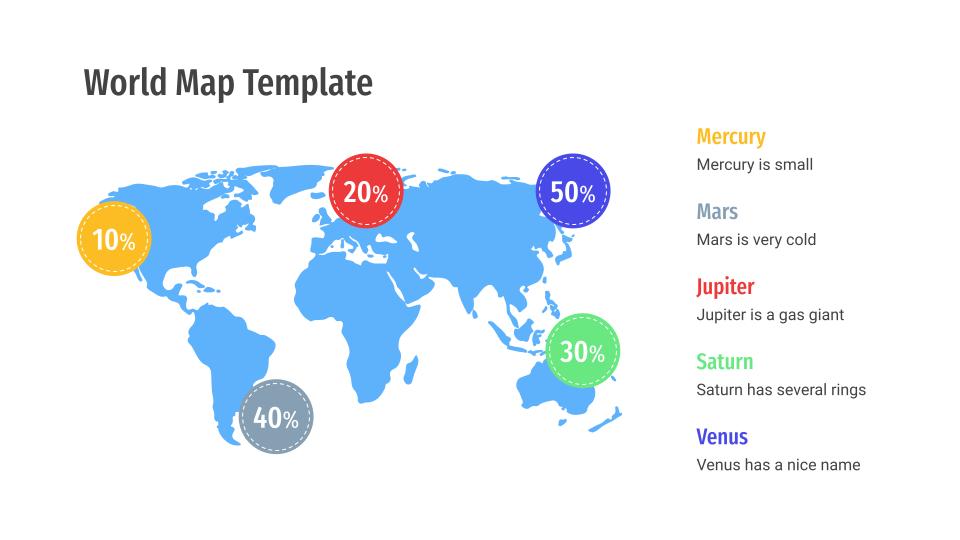 Get this Free map of world template to show your business parent location, global network, export and imports, educational lectures, and much more. Depending upon where you want to use this world map, you can just incorporate it just by making some changes. This template includes 30 different world map infographics, sure to boost your presentations.
Conclusion
From academic to business to social & cultural, maps are used in different kinds of presentations. With a single map, you can exhibit volumes of information with just a single glance.
Knowing the importance of a map is totally different from creating it and adding it to a presentation. Designing a world map is a daunting task.
But with this awesome selection of free world map templates, you can create an informative and catchy presentation that will make your audience's eyes pop.