How to Delete Slides in PowerPoint Presentation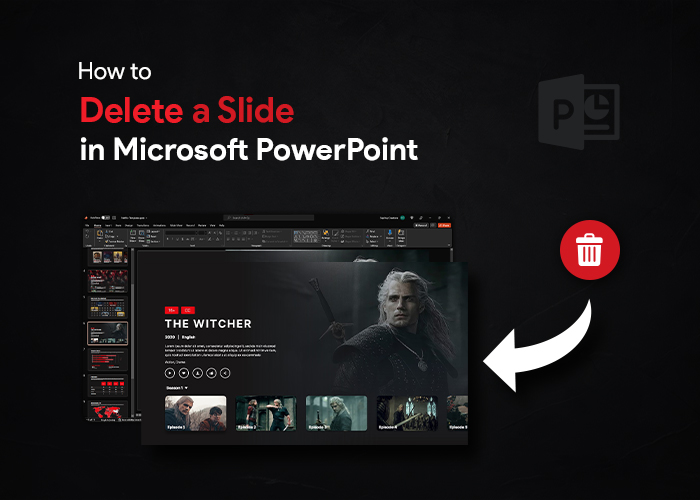 Whether you are giving a final presentation at school, at work or to friends and family, it's important to make sure that it's polished and professional. It can be nerve-wracking to give a final presentation. Yet, you want to be assured that it's perfect so that you can impress your audience.
Making changes in your final thesis presentation can be difficult, especially if you're a new PowerPoint user. And I bet you might have Googled," How to delete slides in PowerPoint presentation" or "how do I delete a slide in Microsoft PowerPoint 365?" If so, then don't panic; here, we will show you three ways how to delete a slide in PowerPoint.
Right Click
One of the easiest and preferred methods for deleting slides in PowerPoint presentations is using a right-click.
Open a PowerPoint presentation where you want to make the modifications.

Using a mouse, click on the preview of the slide.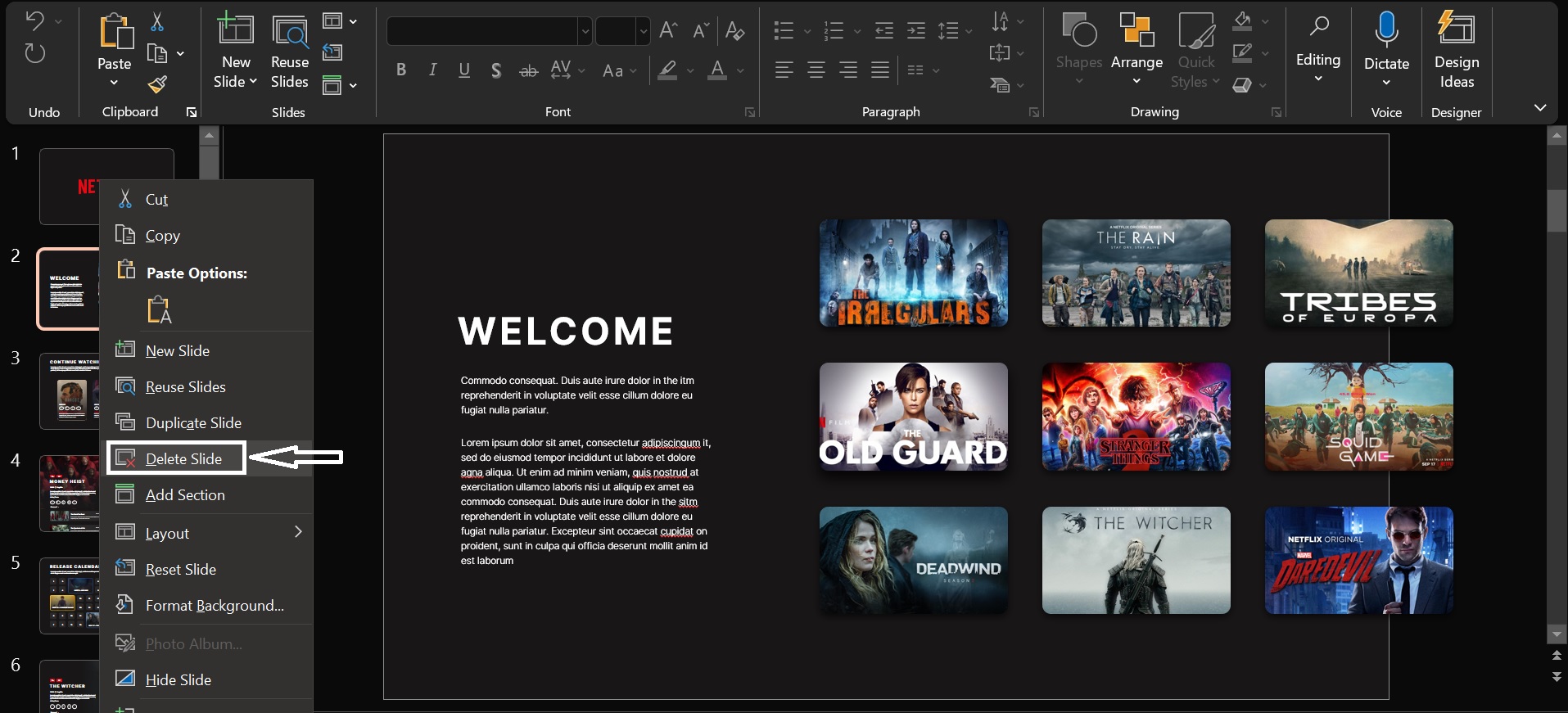 Next, right-click on the slide, then from the drop-down list that appears, select "DELETE" or "DELETE SLIDE".
To Delete Multiple Slides in Presentation
PowerPoint lets you delete multiple slides at once. To delete multiple slides next to each other, press and hold the '' SHIFT '' button and select the first and last slide of the section. You will be selecting those slides and all slides in the section. Once all the slides are selected, delete them in the same way as you did above.
To Delete Multiple Slides That Aren't Next to Each Other
Press and hold the CTRL or COMMAND key on each slide you want to delete. Once the slides are slides, right-click on any of them and select the "DELETE" option.
Keyboard Shortcuts
The second way you can delete a slide in PowerPoint is by clicking on the slide & simply pressing the "DELETE" key on your keyboard.
The next way is just by clicking the ''Backspace'' button on your keyboard after you have clicked the preview.
Conclusion
Most people never really think about the amount of change that can take place in their final presentation. Depending on the audience, you might want to make any changes. This guide on ''how to delete slides in PowerPoint'' will help you delete slides and make customizations in the presentation. Want to make your presentation look super amazing to check out our blog on '' How to Change Slides to Portrait in Google Slides.''