Creating a presentation on short notice can be stressful, and searching for the best free PPT templates online can be a daunting task. Fortunately, SlidesCarnival comes to the rescue by offering an extensive library of free PowerPoint templates and Google Slides themes. With SlidesCarnival, you can discover top-notch designs suitable for various purposes, including business meetings, school projects, marketing campaigns, and more. Additionally, SlidesCarnival provides an educational blog section where you can enhance your presentation knowledge and skills.
While SlidesCarnival offers a wide range of creative templates, it's not the only resource available for high-quality presentation templates. We've compiled a list of the best SlidesCarnival alternatives that you should consider checking out.
What Website is Similar to Slides Carnival?
Slide Carnival is the best resource for a free presentation template using which you can effectively communicate your messages and impress your audience. If you are looking for the best SlideCarnival alternative, then you are in the right place. We have featured the best SlidesCarnival alternative. So, let's get started.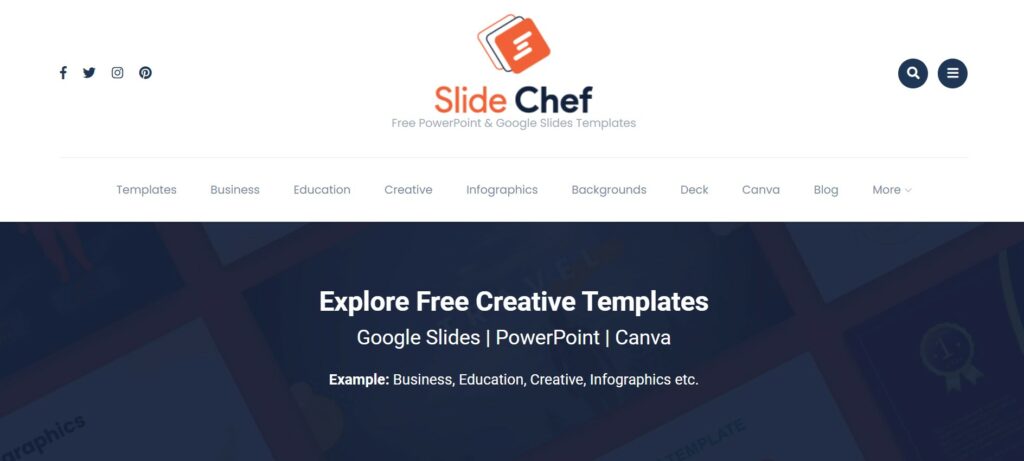 We have listed our website in the first position, it might sound like a promotion to you.  But I guarantee you find a better resource than SlideChef for free presentation templates. SlideChef offers a diverse collection of presentation templates best suited for education, business, business promotions, etc. Moreover, SlideChef is 100% safe to use, you can instantly download the template, in a few steps without the need of registering your email. Also, you get here free infographic template library using which you can exhibit business data in an interesting way.


If you are looking for classic yet professional templates for your next presentation, then you should check out Slidebazaar. Slidebazaar library is loaded with powerful and creative designs that can easily captivate your audience's interest. From free to premium. Slidebazaar offers an array to templates that you can download according to presentation needs.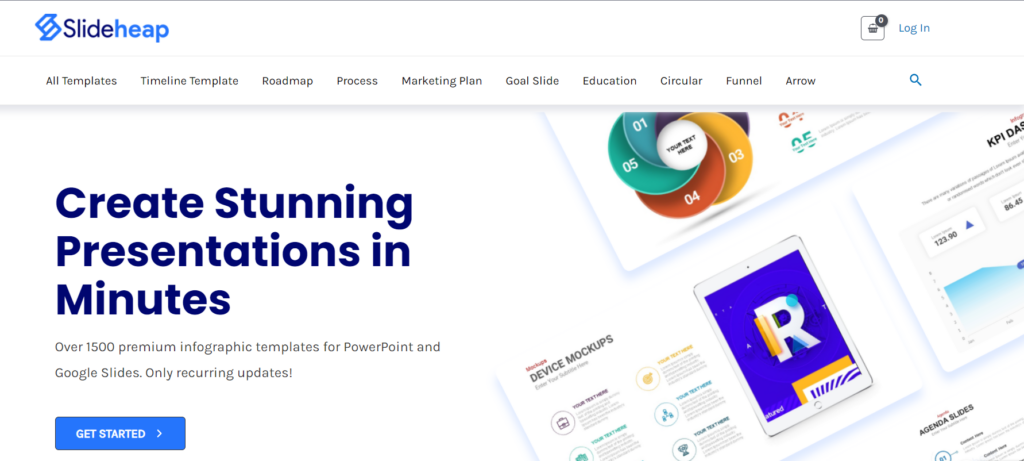 Looking for some out-of-box designs for your next presentation? Then Slideheap can be your perfect choice. Being a new website, Slideheap offers amazing selection of infographics using which you can exhibit your data and convey your presentation more appealingly. Here you will find 1500+ premium infographic templates selection that will take your presentation to the next level.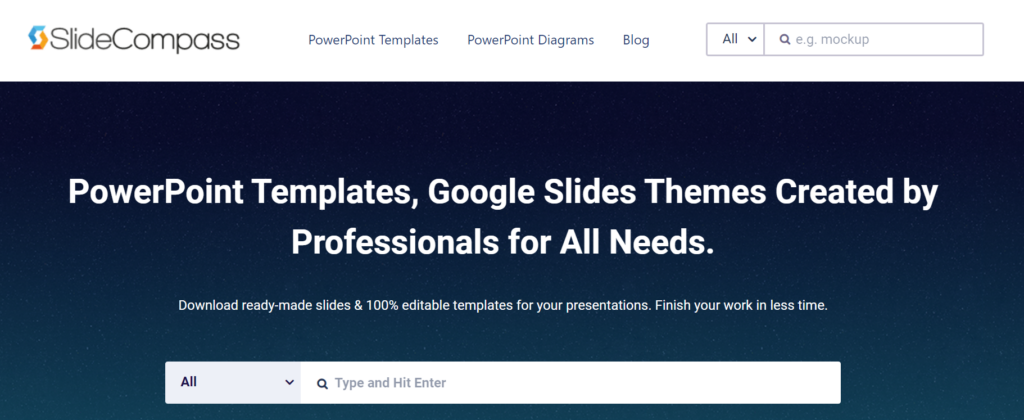 Want ultra-professional business deck templates without losing your wallet or are not interested in buying a monthly or yearly membership, then visit SlideCompass. The website offers a 1000+ collection of business deck templates which you can buy for just a few dollars without the need to purchase membership. Each deck is designed by professional designers making it look polished and sophisticated.


Are you a regular Google Slides user for creating presentations, then you should try using SlideKit, it's an exclusive template add-on application on Google Slides.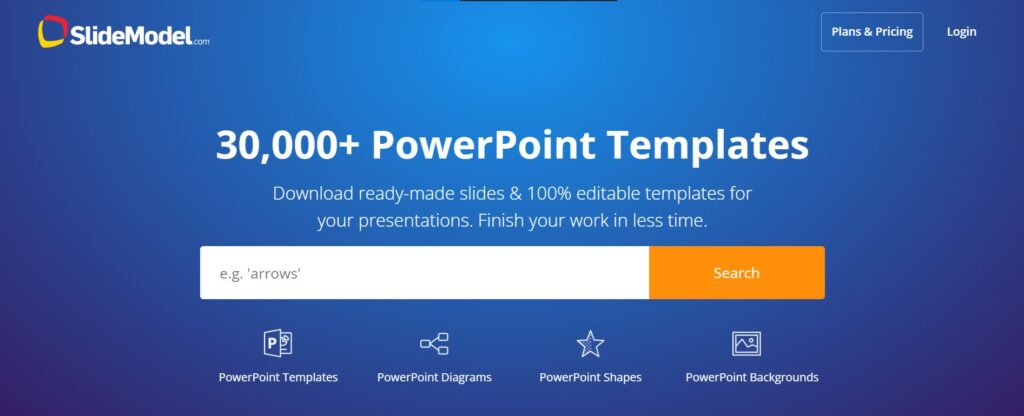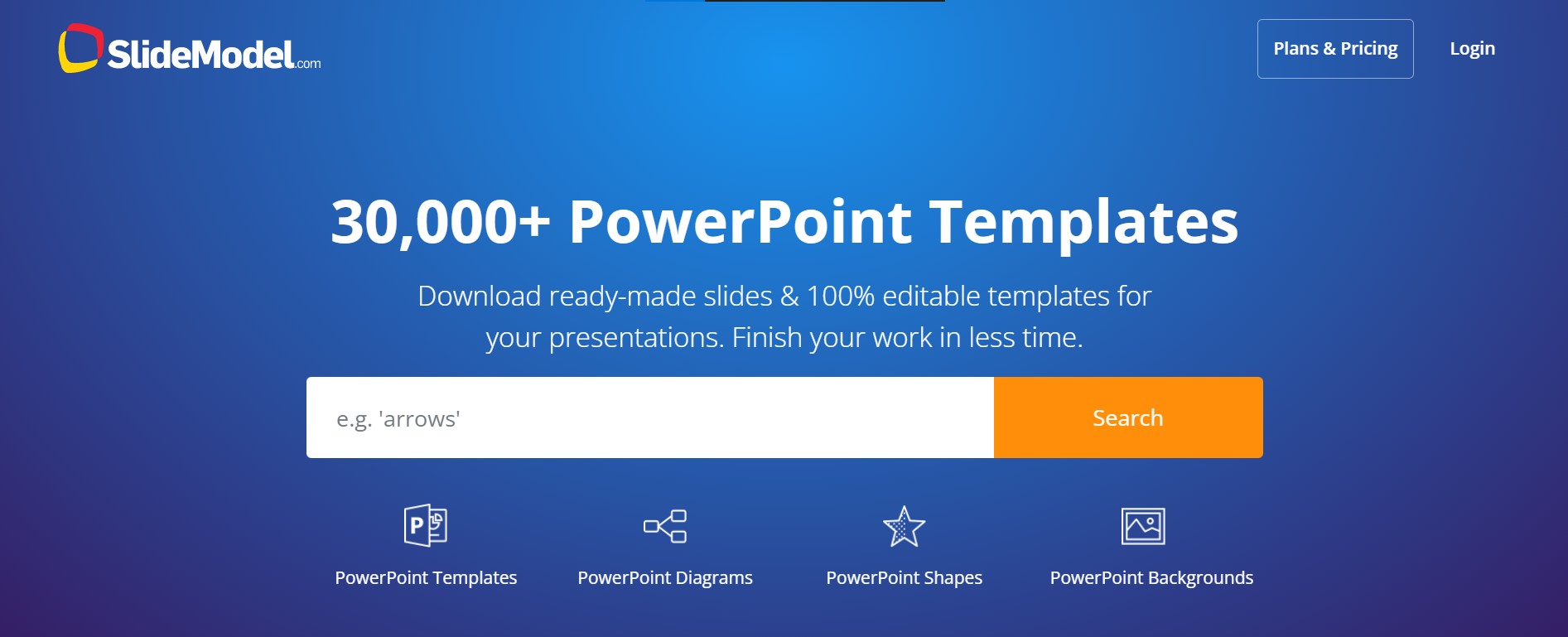 If you have been on a presentation for a long, then you might have heard about SlideModel. SlideModel is the most popular online platform that offers the widest range of pre-designed PowerPoint templates. Using Slide Model designs users can enhance the visual impact of their presentations and communicate their messages with clarity and professionalism.


Want to grab your audience's attention and make your presentation more appealing? Then PPTMON has got the best creative templates selection all available for free. Here you get a wide collection of templates from business, and education. Moreover, you get the option to sort templates based on the colour scheme you want.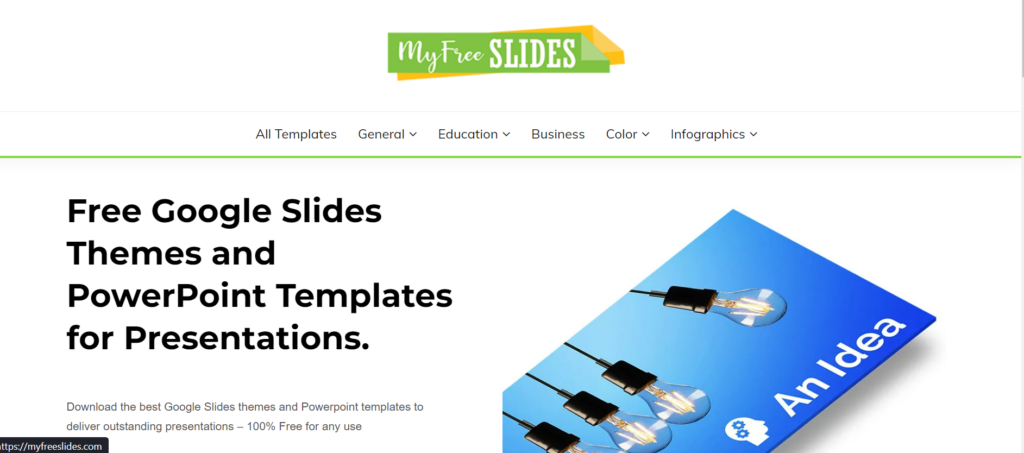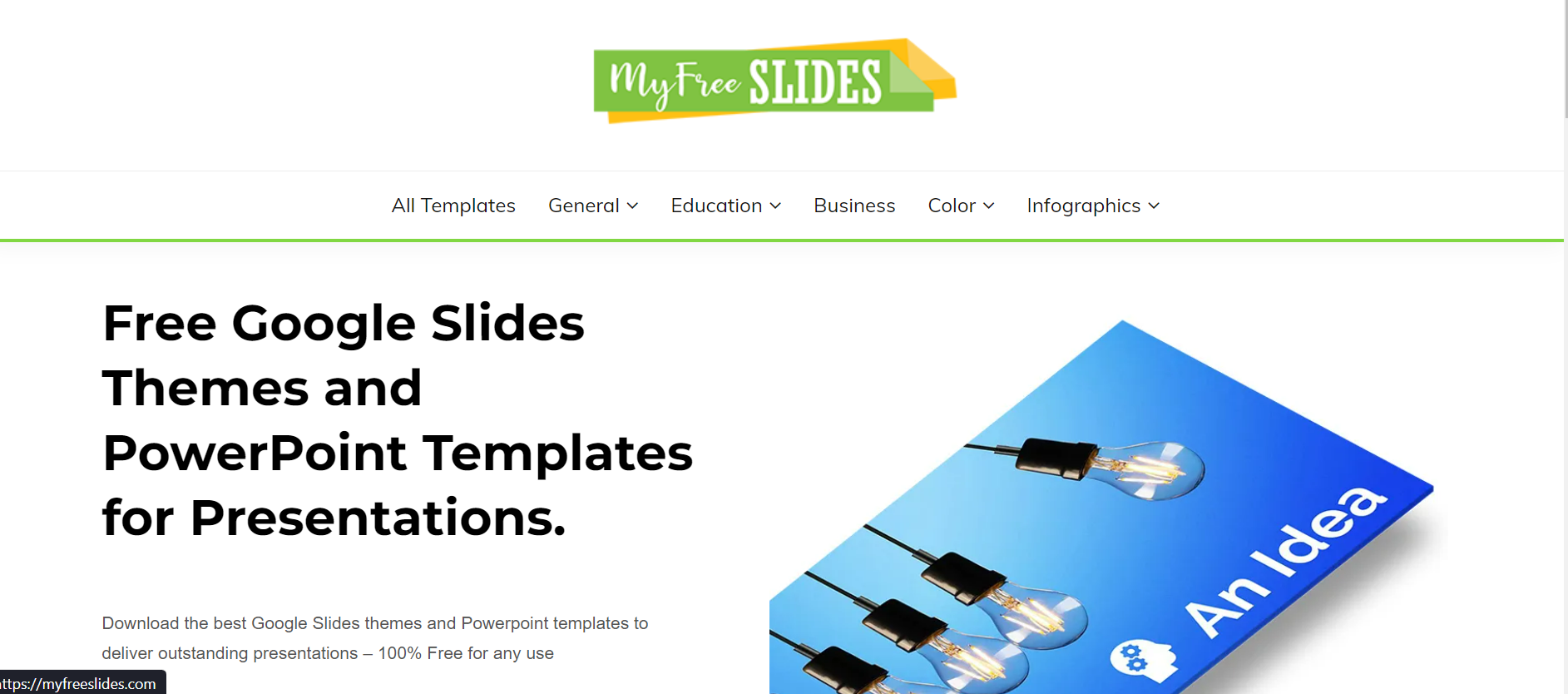 Whether you're creating a business presentation, educational slideshow, marketing pitch, or anything in between, MyFreeSlides offers a wealth of visually appealing and customizable templates to make your content stand out. Whether you are a student, a business professional or just a presenter who wants to enhance their visual storytelling, MyFreeSlides has got the best templates for you.

Slidesgo is the ultimate destination for free and premium presentation templates. Slidesgo has the biggest template gallery designed to elevate your presentation and make them shine. From sleek designs, and modern aesthetics to playful designs, Slidesgo has got something for every occasion and purpose. So, download some amazing templates for slidesgo and stand out from the crowd. If you love SlideGo, then you should never miss out on its great alternatives. We have mentioned here at Best SlidesGo Alternative.


Get ready to discover the world of creativity at SlidesMania. Winner of the best tool for teaching and learning by ASSL, SlideMania is the best platform for creative templates and learning. Here you will find templates related to education, technology, games, geometrics and so on.
Conclusion
Although SlidesCarnival is a great platform for creative presentation slides, there are several other websites that offer excellent presentation templates for free. In my opinion, SlideChef is the best alternative to SlidesCarnival. SlideChef provides a wide range of high-quality templates for Google Slides, and all of them are entirely free to use.
Moreover, SlideChef is a safe option since you don't need to register to access their templates. But that's not all; it also offers a well-organized library categorized by industry.