Introduction
Google slides the best alternative for PowerPoint, as it's cloud-based and offers enormous features to make a presentation look interesting. You may be a Google Slides user, but you want to send someone a presentation that is using PowerPoint. Then you need to learn how to transfer Google slides to PowerPoint.
Ways to Convert Google Slides to PPT
If you think converting Google slides to PowerPoint is a nerve-wracking task. Don't fret; you can easily convert Google slides to ppt in a few simple steps.
Converting PowerPoint to Google Slides 
Open Google Drive Account & Login

Select the File you want to convert. (If you have multiple files in your account, you can quickly search by clicking the SEARCH BOX at the top. You will get different Google Drive file options. Select ''PRESENTATION. 'Google Slides File opens.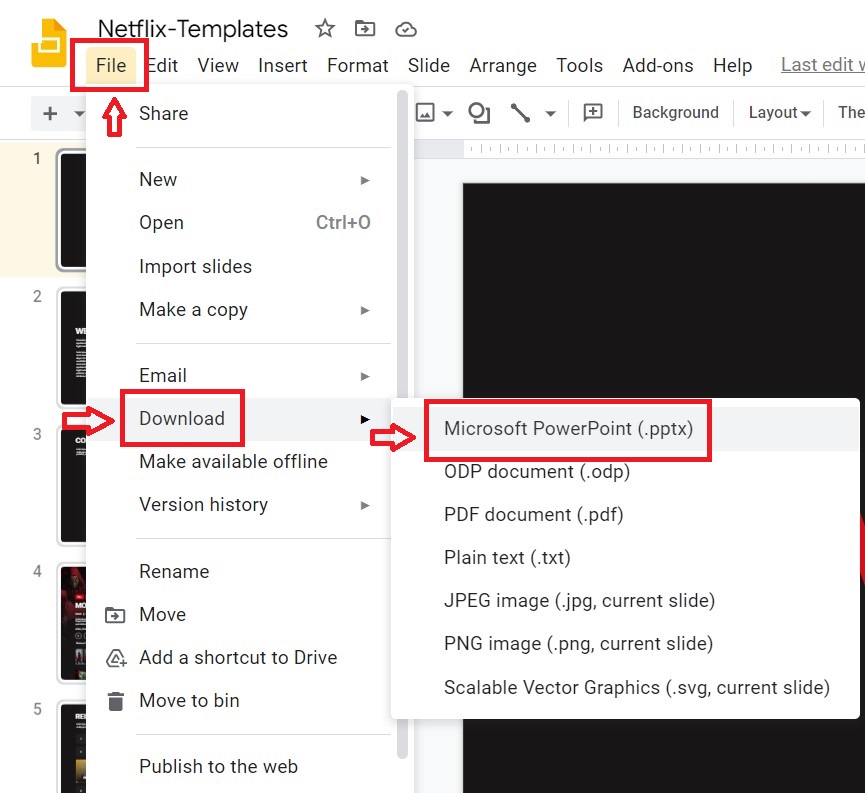 From menu click FILE > DOWNLOAD > MICROSOFT POWERPOINT (.PPTX)
Your PPT file will be downloaded and saved to your computer; you can start editing.
Convert PowerPoint to Google Slides from Google Drive 
Open Google Drive & locate the File you want to convert.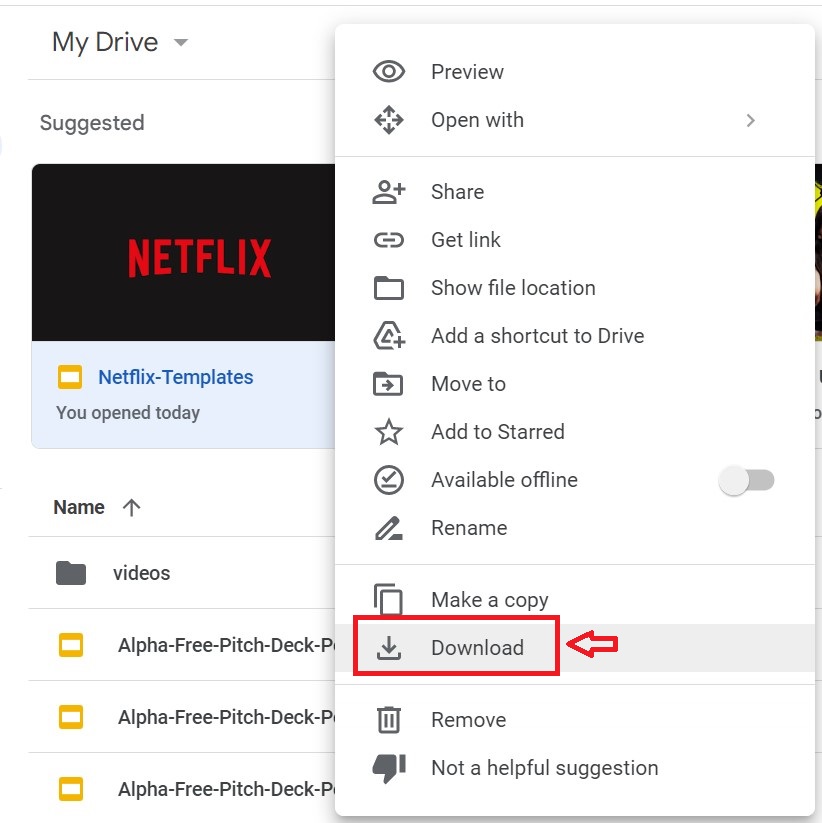 Choose the File and right-click and select the "DOWNLOAD" option.
As you hit DOWNLOAD, the File will start converting to PowerPoint.
Which is Your Favourite Presentation Software? 
When it comes about creating a presentation, we all have some preferences. While some may prefer more robust PowerPoint software, but I love using Google slides. It's best suited to work with other people on a presentation. I have shown you how to convert Google slides to PowerPoint in this easy guide.
Now that you know how easy it is to convert Google slides to PPT, you might be curious if the opposite is true. Checkout out our guide on "How to Convert PowerPoint Presentation to Google Slides."