Regardless of the business's size, deciding how marketing dollars are allocated makes a difference, especially for small businesses with a limited budget and unique needs. Deciding where to invest marketing budget isn't the decision you should take for granted. You should know how to attract newer customers, meanwhile keeping the existing clients returning. But you can't afford to invest resources and time on something that isn't going to reap the benefits you expected. You need to assure that every penny invested in marketing is worth, and especially if you are a small entrepreneur, you need to assure that you are getting benefits at once. Most small businesses can't afford such luxurious and campaigns. The investment return is key. Today's marketing era emphasizes social media marketing more than ever before, causing people to wonder if email marketing is relevant. But the relevancy and importance of email marketing can't be underrated. Email marketing has numerous hidden benefits that other marketing channels don't offers. Email marketing is the ultimate, most powerful, and cost-effective tool that gives you the power to reach closest to your audience in a place where they reach their inbox daily.
Here are some of the statistical data which showcases the benefits of Email Marketing:
91% of US adult citizens like to receive promotional emails from the companies they do business with.
Email marketing strategy is 40 times better than Facebook & Twitter, helping the business acquire more clients.
More than 43% uses Email worldwide; that's approx. 2.5 billion people worldwide, and it's going to spike to 2.8 billion in recent two years. According to Reckon, 196 billion Emails are sent daily; out of 196 emails sent, most emails, an estimated 109 billion emails, are promotional or business mails.
Almost 1/3 of customers prefer to communicate with brands via email.
66% of customers purchased after seeing a brand email.
Email marketing generates a return of 4300%, which implies that for every dollar you spend on email marketing, you earn 43$.
According to the survey, 40% of B2B marketers say email marketing is crucial for their content marketing strategies.
Moreover, 99% of consumers open their emails every day, and it's a far better way when you want to receive updates from brands.
But most marketers don't rely on such statistics. But creating effective email marketing should be the foremost goal of marketers. Before finalizing any marketing strategies, you might have researched how well it's performing for small businesses. In fact, email marketing is used by MNC's worldwide; however, it isn't s just for big brands with huge budgets. In reality, small businesses with strict budget restrictions can imply the best marketing strategies.
What is Email Marketing?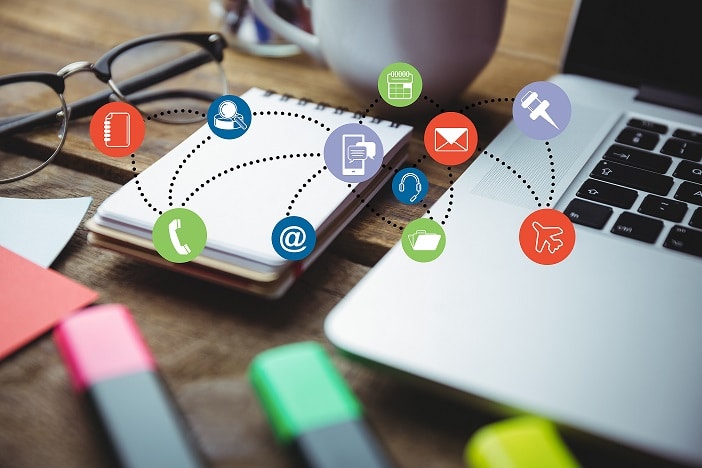 ''Email has an ability many channels don't: creating valuable, personal touches - 

at a scale.'' - David Newman 
Sending promotional emails, offers, discount coupons isn't specific to email marketing. There's lots more to include in email marketing campaigns. A lot more ways are using which email marketing can drive your sales, boost revenue, and nurture customer relationships that grow your business.
Email marketing is the most powerful tool most eCommerce businesses use today. It's a vibrant tool using which businesses can use to engage with customers. Its best and most personal way of reaching the audience, as your company emails will be sitting next to your friends and families' mails, and approximately of your emails getting opened is high. Your email marketing works at its best when it is personalized. Your email marketing must be tailored according to the customer's actions so that every action is relevant and related to the audience's interests. Email marketing is a highly effective digital marketing strategy of sending emails to prospects and customers. An effectual email marketing strategy can turn your prospects into clients and one-time buyers into loyal customers.
Email Marketing Campaign Steps
At the end of the day, your business's success relies on how you interact with the customers. Your ability to connect with them and motivate them to buy your product and services is what makes a difference. When you use email marketing, it enables you to achieve goals, built trusts, establish trusts, and convinces the audience to take action. Email marketing is built of two components: Firstly, the list recipients who will actually be receiving your email. Secondly, the content or the promotional offers you will be sending. Knowing the format is just the initial phase of creating an effective email marketing campaign. You need to be updated with the latest market trends and ensure that your marketing campaigns reach the audience. Here are some of the tips by an expert that will help you deliberately improve your marketing strategies and enhance your subscribers' engagement.
Define Your Goals, Objectives: Before you start setting up your email marketing campaign, you need to finalize your goals; you should start with some measurable goals. Suppose you are bemused about how to set up your marketing goals. Just answer what do you hope to achieve from your marketing campaigns?
Segment Your Email List into Relevant Groups: Email segmentation enlists the recipients into several groups. Email segmentation is the best practice for improvising the conversion rate of your email marketing campaigns.
Automated Email Workflows:  Once you start developing your email marketing campaigns. You must be aware of how email automation works. Email automation doesn't only save your email marketing process but also results in higher conversion rates.
Benefits of Email Marketing
Email marketing isn't just sending email subscribers. It's more than that. It's a systematic process of sending optimized commercial mails to targeted consumers. Email marketing is used to send emails, increase audience engagement, improve brand loyalty, and deliver important messages. Still thinking email marketing isn't for your business. Then let's discuss some of the reasons because of which you shouldn't be ignoring.
More Effective than Social Media: Social media are the most prominent tool for businesses. Social media are great channels and interacting with the customers and strengthening relationships with them. But when it comes to conversion, converting people into clients, customers, or members. Email marketing is more.
Cost-Effective and Inexpensive: if budget hinders you from reaching your prospects, you should opt for email marketing. Email marketing strategies allows businesses to reach a large audience at a rate of nearly nothing per message. Email marketing is cost-effective, inexpensive.
You Own Your List:  Your social media handles could be suspended anytime without any notice. Due to which you can lose your audience. However, you own your email list. Moreover, it can be personalized and segmented into specific groups. Nobody can take those leads from you.
Builds Strong Bonding with Customers:  Your customers want to know what you are thinking about them. So, why wouldn't we keep them updated with the latest offers and discounts? Email is the quickest way to reach your updates to your audience. Give your messages a personalized touch by referring to their names.
Attract New Opportunities: Publishing new email opportunities helps you generate new opportunities such as strategic partnerships, new ventures, media interviews, speaking engagements, etc. All just is needed the right person to see your messages at the right time.
Reach a Wider Audience: Your website drives lots of traffic daily. Ask your visitor to fill online forms. Once you get their contact details, send them promotional emails, newsletters, etc.
Increasing Leads: Using Email marketing, you can promote sales; moreover, you can nurture leads and improve conversion rates.
Depending on the business types, you need to determine whether you need to invest in a fully paid package. One of the drawbacks of email marketing is, it's too time-consuming. Moreover, sometimes you need to hire professionals or a digital marketing agency to take care of your marketing campaigns. If you are ready to invest in email marketing, then this guide will surely assist you. If you want to learn about endless opportunities for email marketing, then comment down below.