Have you heard about "Death by PowerPoint"? Death by PowerPoint is caused by poor use of presentation software. Key contributors include confusing graphics, text-heavy slides, etc.
Today there are almost 300 million Power Point users; they do 30 million presentations daily, out of which 50 % of presentation fails.
So how to craft a presentation that doesn't bore the audience to death? How do I make my PowerPoint fun?
It's simple just to play fun activity PowerPoint games. Playing games, our brain releases the feel-good neurotransmitter dopamine, which keeps us active and engaged. Playing PowerPoint games during a presentation can be a fun and engaging way to keep the audience entertained and involved. Breaking the monotony of lecture-style presentation. These Microsoft PowerPoint presentation games are a great way to keep your audience entertained.
Free Interactive PowerPoint Game templates for Fun in Presentation
Fun PowerPoint games keep the audience focused, entertained, and learning. Finding fun-interactive game templates can be a daunting task. To help you out with a nerve-wracking task, in this article, we have listed the best PowerPoint games to play in your presentation. Choose the presentation best creative game template that you like and boost the presentation engagement.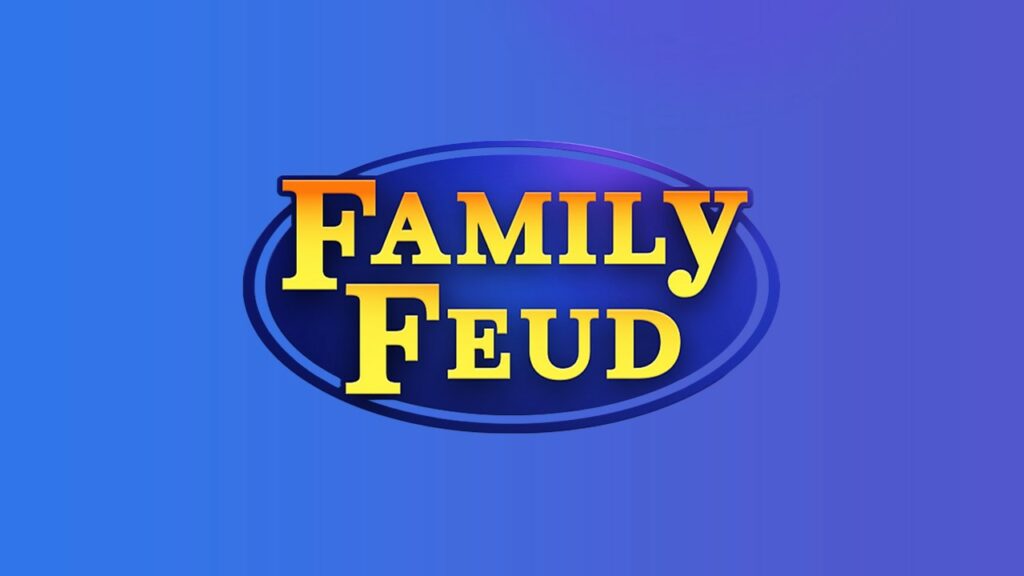 Are you a fan of the Family Feud game? Then try using this free PowerPoint interactive Family Feud game template and create your own personalized version of the popular gameshow Family Feud. We creatively designed to create a template that resembles the game set, the show's iconic logo, colors, fonts, etc.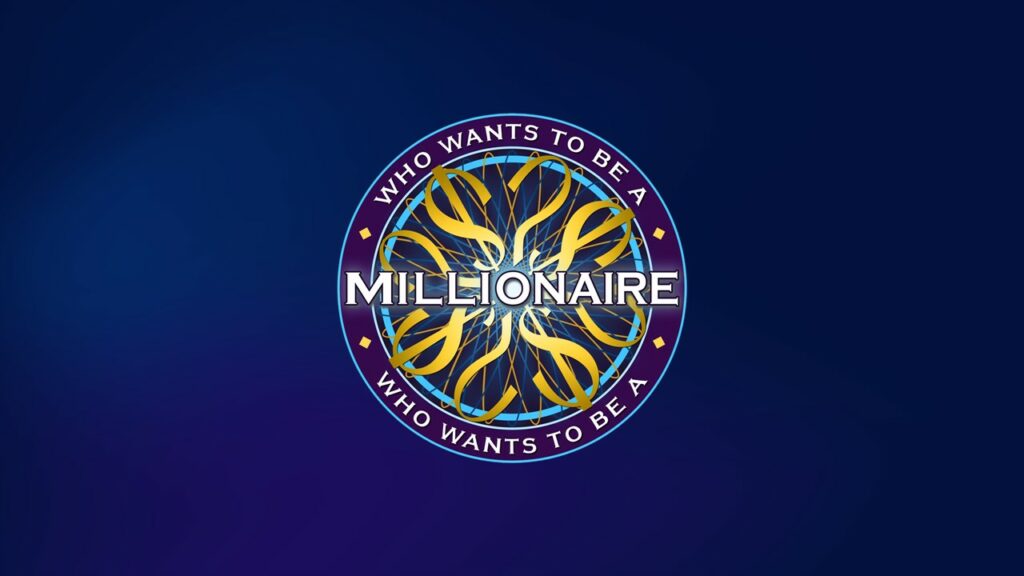 What would you do if you won million dollars? I guarantee till now; you would have started dreaming. American popular tv show who wants to be a millionaire can turn your dream of winning millions of dollars into reality. Now test the knowledge of your audience with this free interactive Who Wants to be a Millionaire-inspired template. Teachers can use this template as a game-based learning tool in the classroom. It's an amazing memory game template using which you can test your students' knowledge.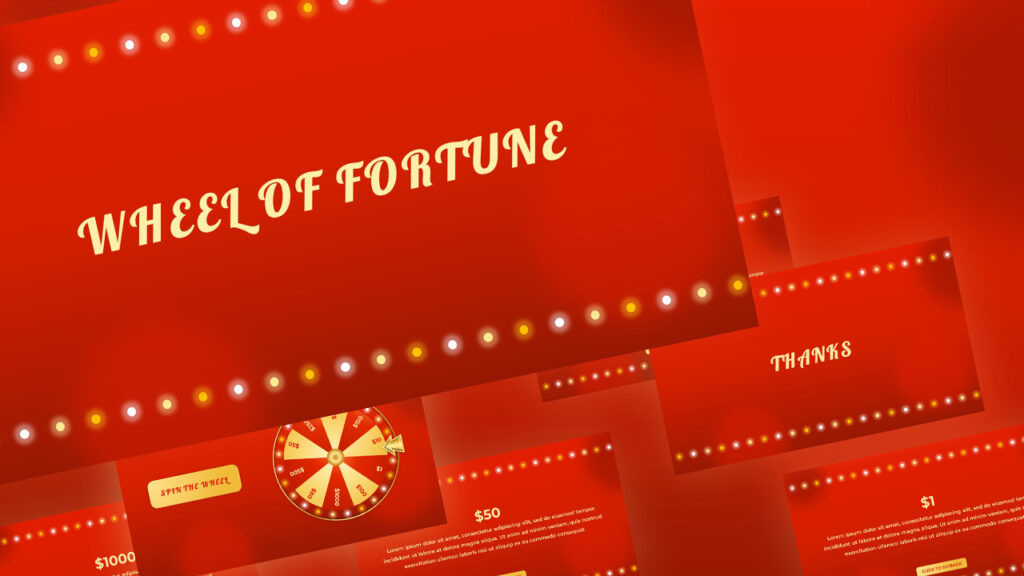 Here's another game template, the free Wheel of Fortune game template, best for audience engagement. In this, your audience needs to click the arrow to spin the wheel in order to win the prize. In this surprise wheel game, would you rather win a huge prize or would lose it a luck game.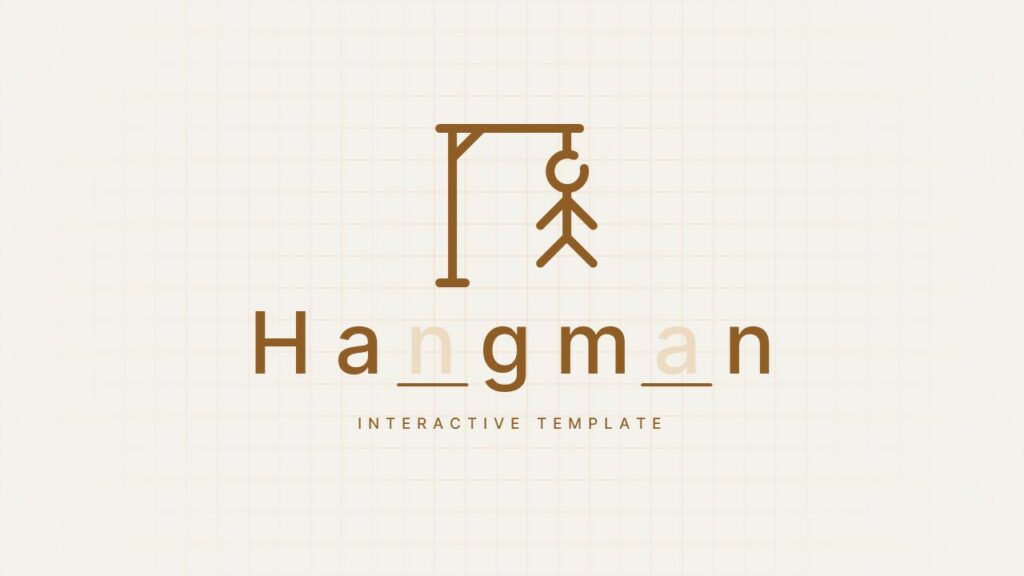 This Hangman PPT game template let's you test your vocabulary. If you're looking to make study a lot of fun. We've got you a free Hangman quiz game template. In this game template for each false answer, the hangman ropes get tight and for the correct answer the rope releases. So give the correct answer to make the hangman live.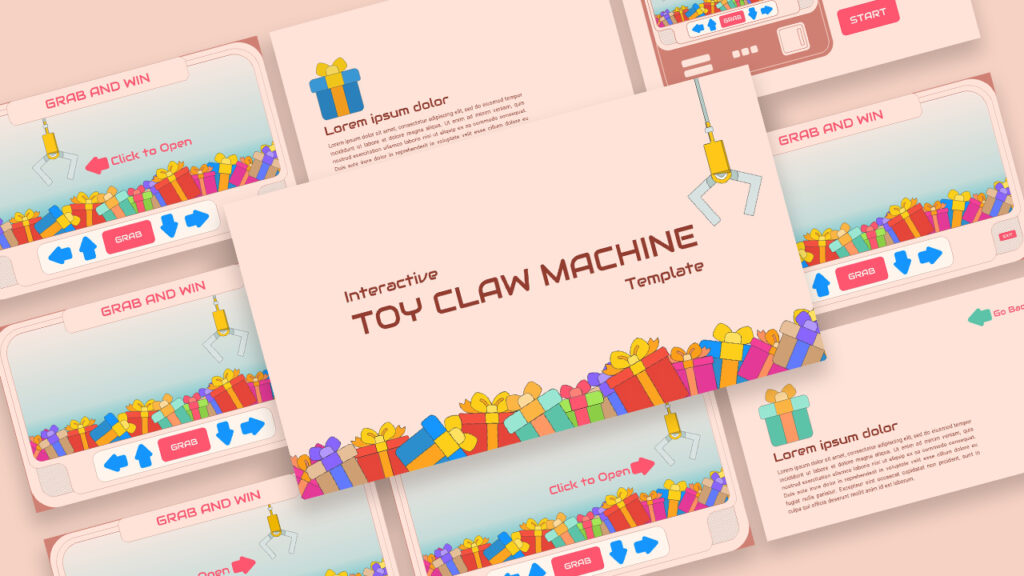 Presentation isn't just about text-heavy slides and lectures. Sometimes presentations are too entertaining when presenters use super-creative slides like free interactive Toy claw machine templates. Play a luck game with your team using this toy claw machine slide and reward them when they win.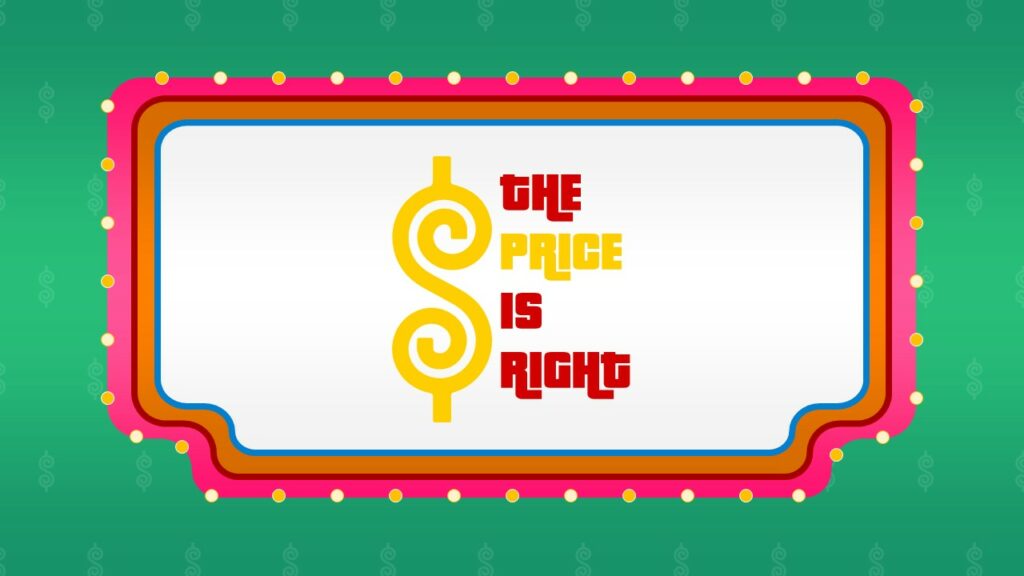 The price is right is an amazing game you can play with your  team  to make a presentation super-entertaining. This game template is based on the popular tv show, "The Prize is Right," where contestants guess the price of the merchandise to win cash prizes.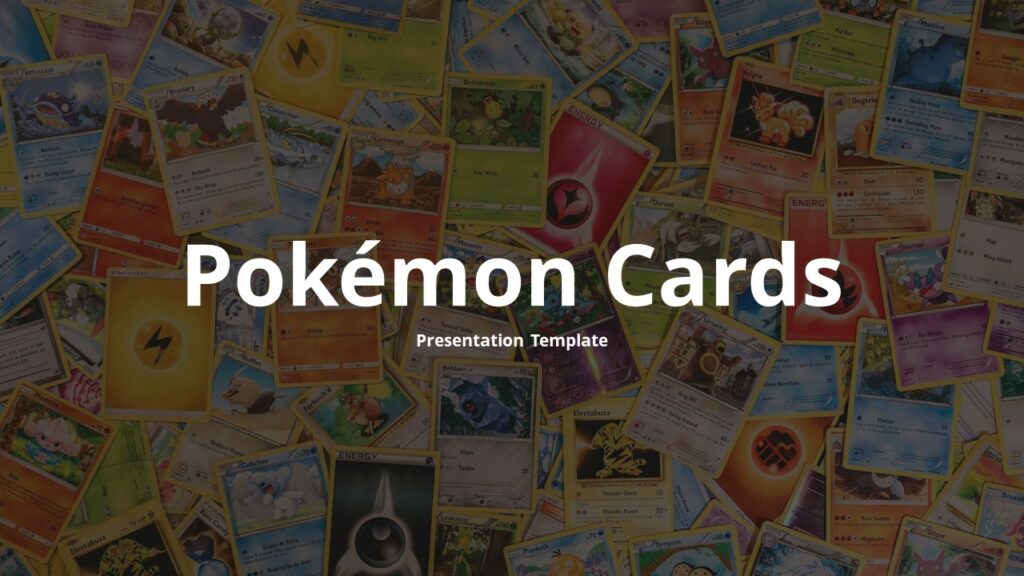 Want to have a fun time with friends and colleagues? Then try playing cool Pokémon battles in real life with this free Pokémon cards game template. It includes picture of Pokemon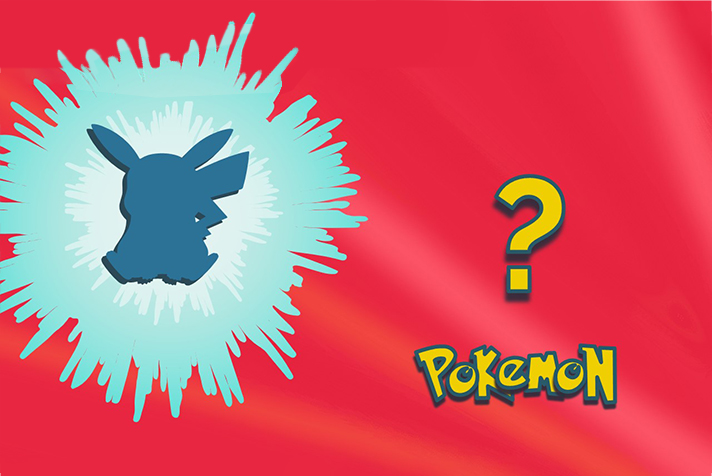 Are you a true Pokémon master? Then try another fun game template based on the Pokemon theme. Test your Pokémon knowledge by guessing the Pokémon with this free animated Whos that Pokémon template. It's an animated template with the voice of real Pokémon. It's a quiz template that you can choose to test your knowledge of the Pokemon show.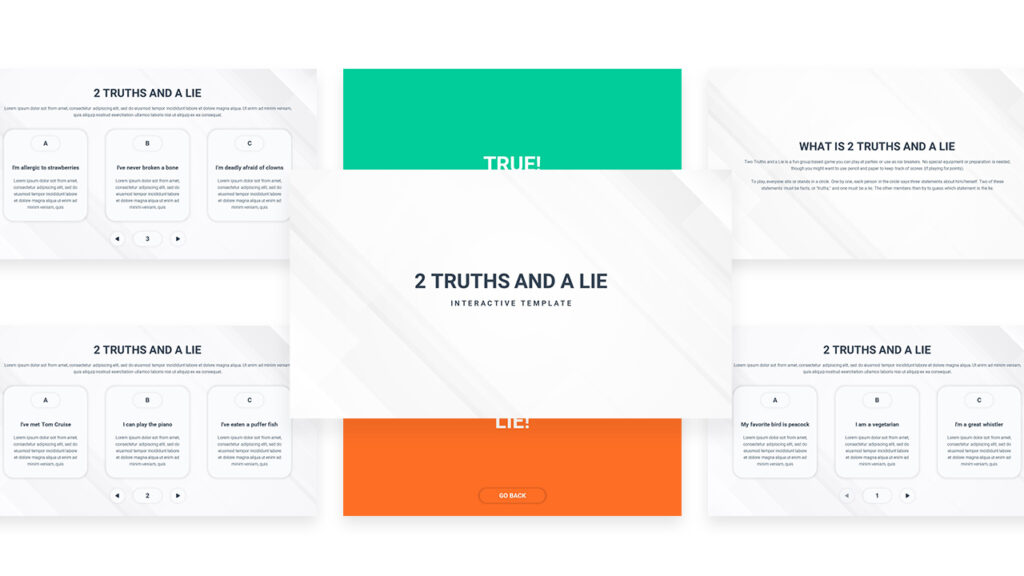 The best way to make a presentation entertaining is the engage with your audience. And best way to do this is by allowing them to know more about you. When your audience knows you, it builds a connection, and the audience will be keen to know your ideas. This free interactive Two Truths and a Lie Game PowerPoint template is the perfect game to play with the audience. It displays three options that your audience can select which applies to you.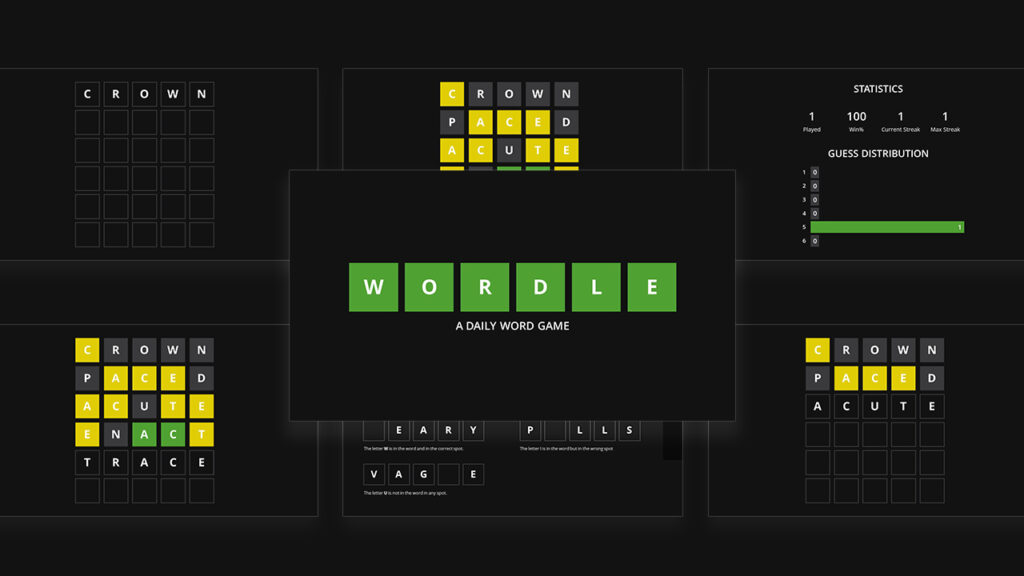 Interested in playing word games? Then why not show your vocabulary skills and test audience knowledge and memory with this free interactive Wordle game template? Download this word puzzle game is fantastic if you want your audience to be active and engaged throughout the presentation. This game template looks amazing for each correct answer the words gets green.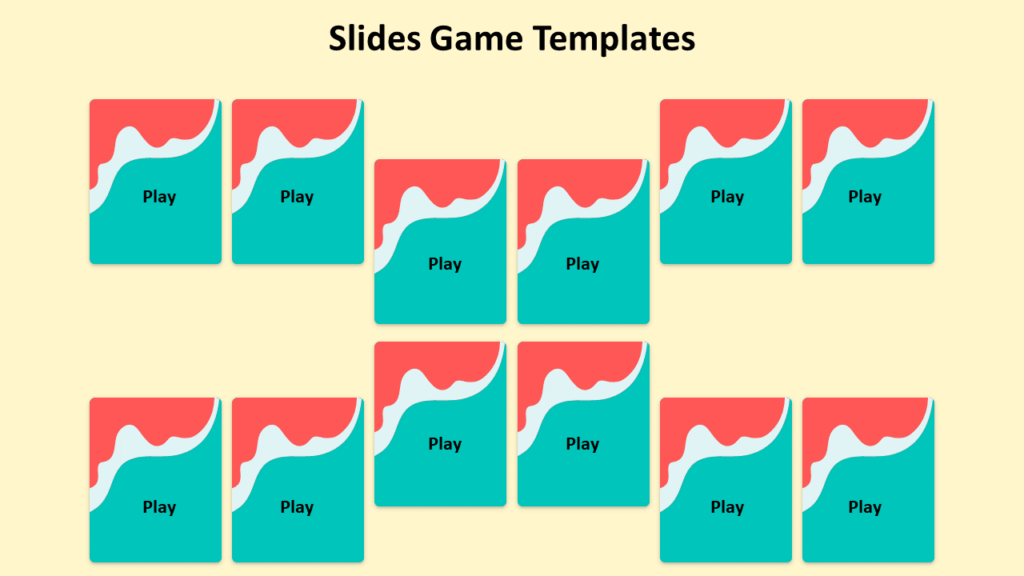 Card games are interesting; they can let you win. Let your audience try their luck with this free card game template. It's a great game template that comes with twelve amazing gameplay buttons. This gameplay template is entirely customizable; you can easily shuffle the cards and add gifs and surprises. Choose this free card template and give your presentation a different look.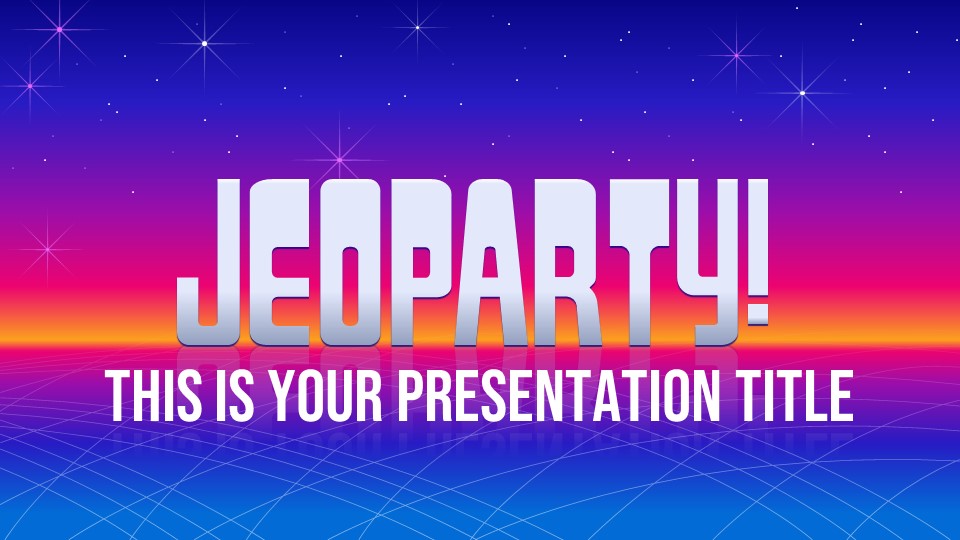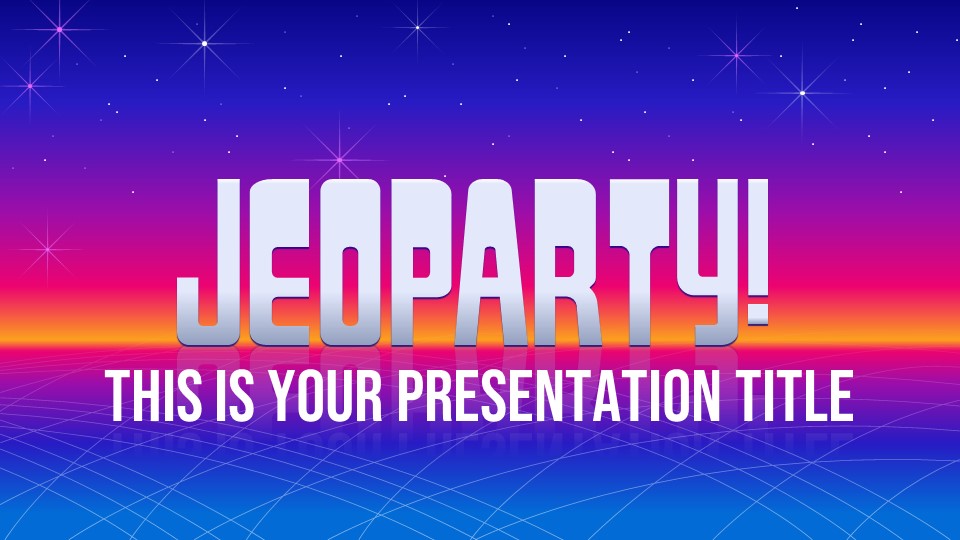 There's nothing better than playing a game in your presentation to know your audience and build a bond. So, to make your presentation fun, we have a free Jeopardy presentation template based on the greatest American television show, Jeopardy! The player can test their luck using this free game template. Go through slides, customize them, and you'll be ready to play with your audience.
Conclusion
Presentation with interactive games can make business meetings & teaching any subject more fun, especially if you reward the winners. When the audience starts enjoying the presentation, they will likely be attentive to everything you are saying. The upshot of all the above free PowerPoint Game templates is guaranteed to make your next presentation super-entertaining.