Congratulations! You have a new job; you might be super-excited and thrilled to adapt to the new duties and responsibilities. Just like you can feel the fear and anxiety.
If you aren't lucky enough, you will be bombarded with lots of tasks that can put you under immense pressure. As a new hire, you have got a limited period to get to your full potential. If you can't do it on time? You are going to be doomed if you don't make it happen on time.
According to a survey, almost 40% of the new hires or managers fail in their first 18 months. Many executives even admitted it took almost six months for them to achieve real impact.
Now management realizes hiring a good leader isn't just enough. They now need to train them with executive onboarding; this what assists new leaders to prepare in advance, built their teams, and much more. It all starts with a plan.
Regardless of whether you are rolling into new job responsibilities, or launching a new product, or just crafting strategies for a new project proposal, you are going to need an action plan. This action plan summarizes your goals and provides a roadmap that you need to achieve those goals.
As a CEO, project manager, or business professional, you might be familiar with 100-day planning. The 100-day action plan is a strategic planning technique that articulates all your intentions for the first 100 days of the work. It sorts your high-level priorities and actionable goals. When aligned rightly, these first 100 days action plan lets you build a positive impression on your employer.
Top 100 days Planning Templates
Every organization differs from its competitors, and as of result, your action plans need to be unique. Creating a 30-60-90-day plan can really be a nerve-wracking task, especially if you have a business schedule.
To save your time, resource, and effort, here in this article we have covered 100 days planning template that will help you write your own action plan while keeping you away from the mayhem at work.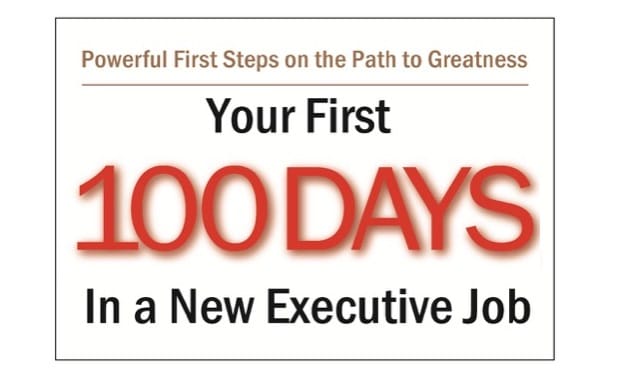 We don't want you to miss out on your project plan's crucial details. That's why here we have added a 100-day plan PowerPoint template that allows you to discuss crucial subjects and prioritize them. Moreover, you can breakdown the tasks or goals by weekly, monthly. So, you can evaluate them on plan accordingly.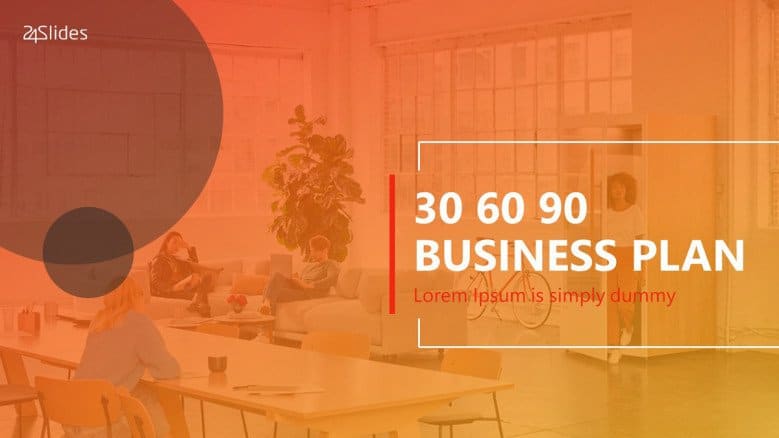 The 100-day plan is a powerful technique to turn around your processes and perform exceptionally in the short term. Using these 100-day plans for new managers, project managers can build a three-month concise business that can improve the business magnificently.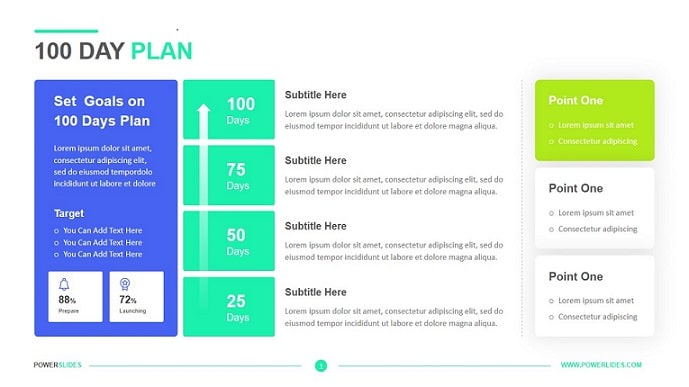 Are you a new business manager? Then you probably have been asked to explain your 100 days potential plan. Or you already have planned out for 100 days but bemused how to represent your report in an understanding way. Then these 100-day business plan templates can be the ultimate answer to your query. These impressive designs instantly draw the audience's attention to your plan.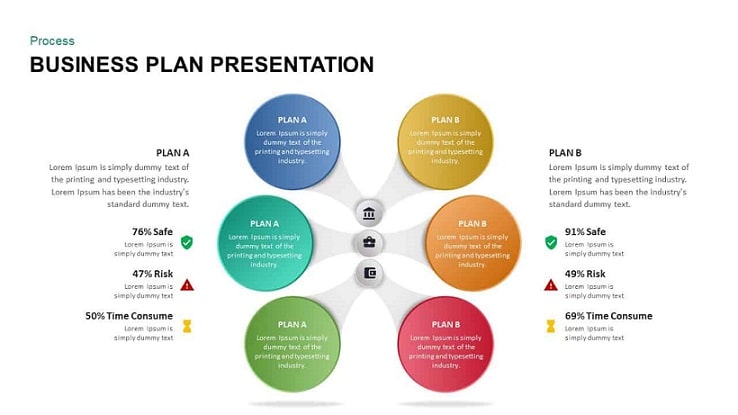 Are you a business manager, project head, or an entrepreneur, then these first 100 days action plan template is specially designed for you? Use these 100 days plan tools to illustrate your business agenda, concepts, strategies in your next presentation.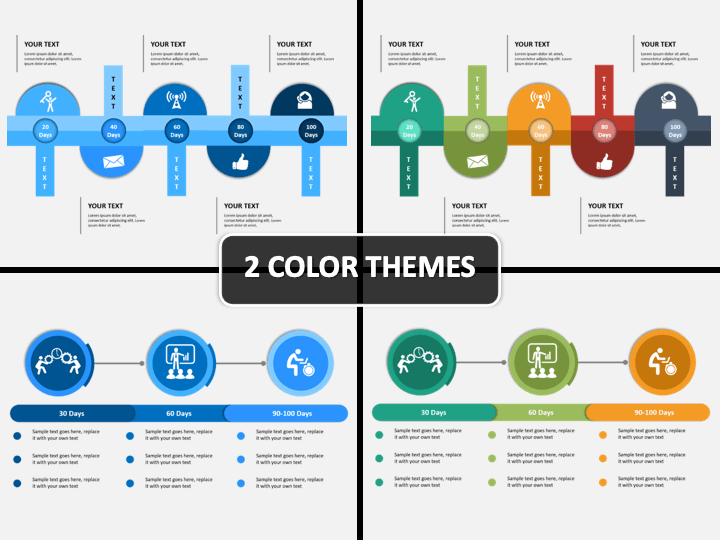 Whether you want to launch a product, start a new digital marketing campaign, then you need to develop a plan to action. With these 100 days plan presentation templates, you can conveniently outline the goals and execution step while saving immense time, effort, and resources.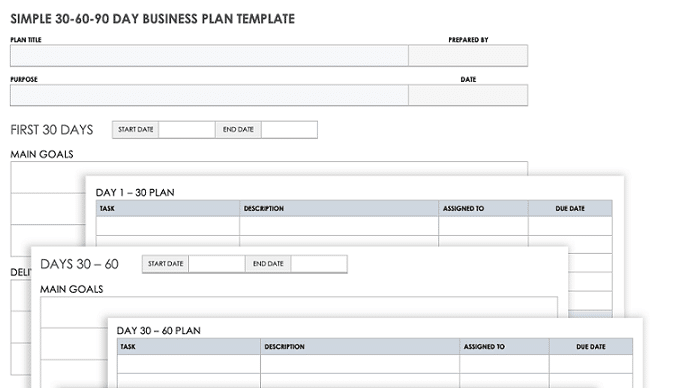 For a new hire, a well-detailed action plan is a great way to positively impact the hiring manager and differentiate yourself from the other candidates. It's difficult to outline your goals in a presentation. Using this simple 30-60-90 days business plan template, you can map out your goals and deliverables.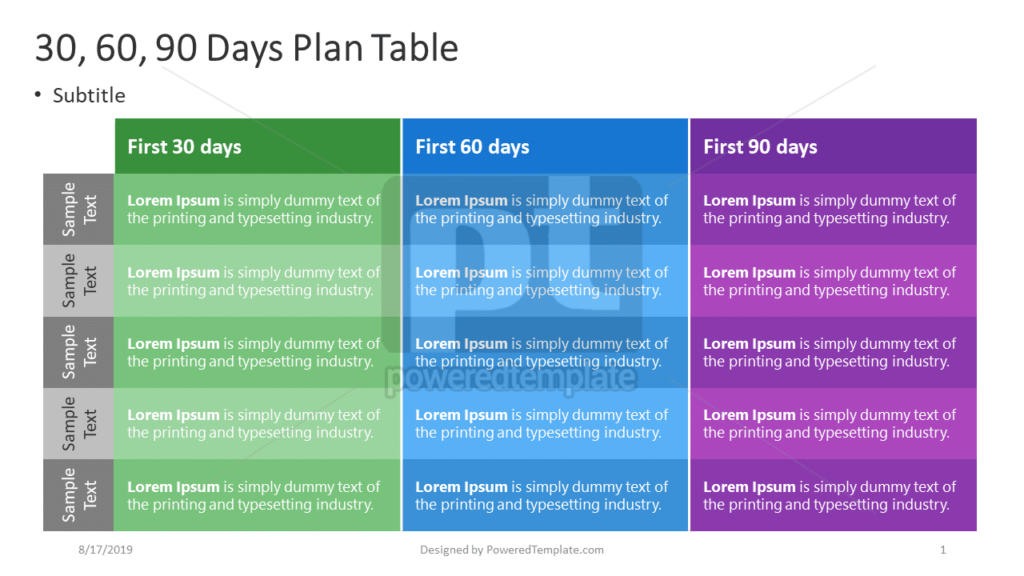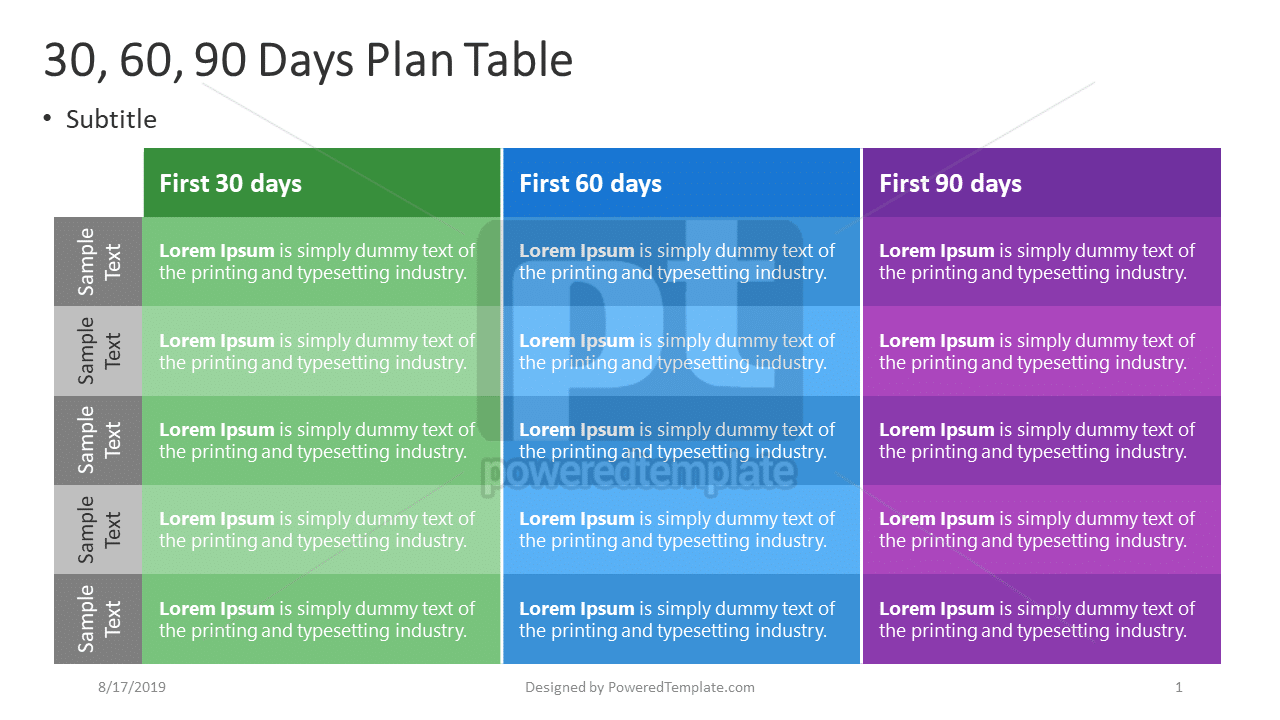 While starting a new job, you might get overwhelmed by the assigned responsibilities and duties. A new workplace moreover feels like a foreign environment during the first initial weeks. Having a well-detailed plan can make it feel like home. Therefore, having an action plan for oneself is the best option. With these free 30-60-90 Days Plan Table Google Slides Themes and PowerPoint Template, you can write a plan for yourself.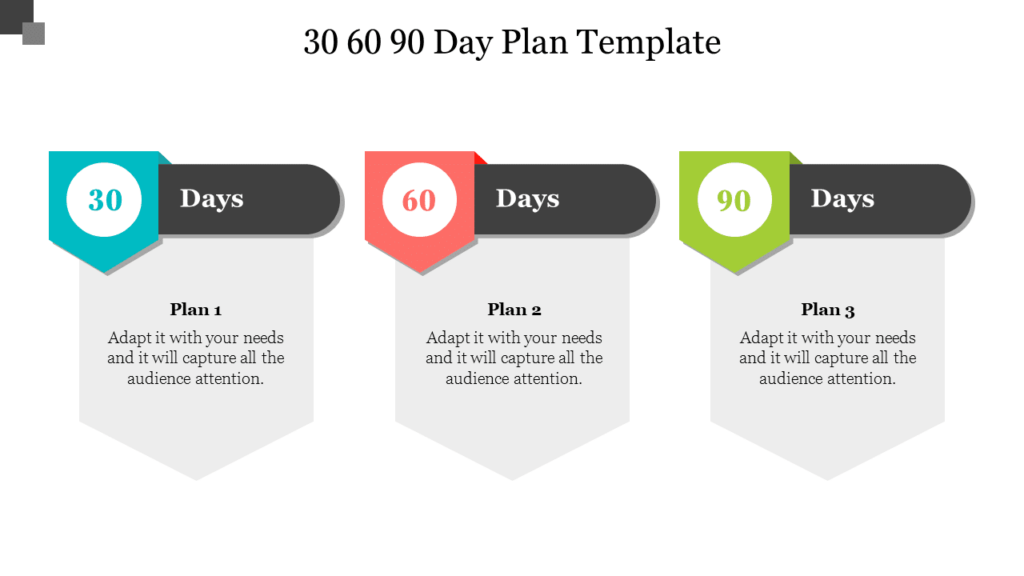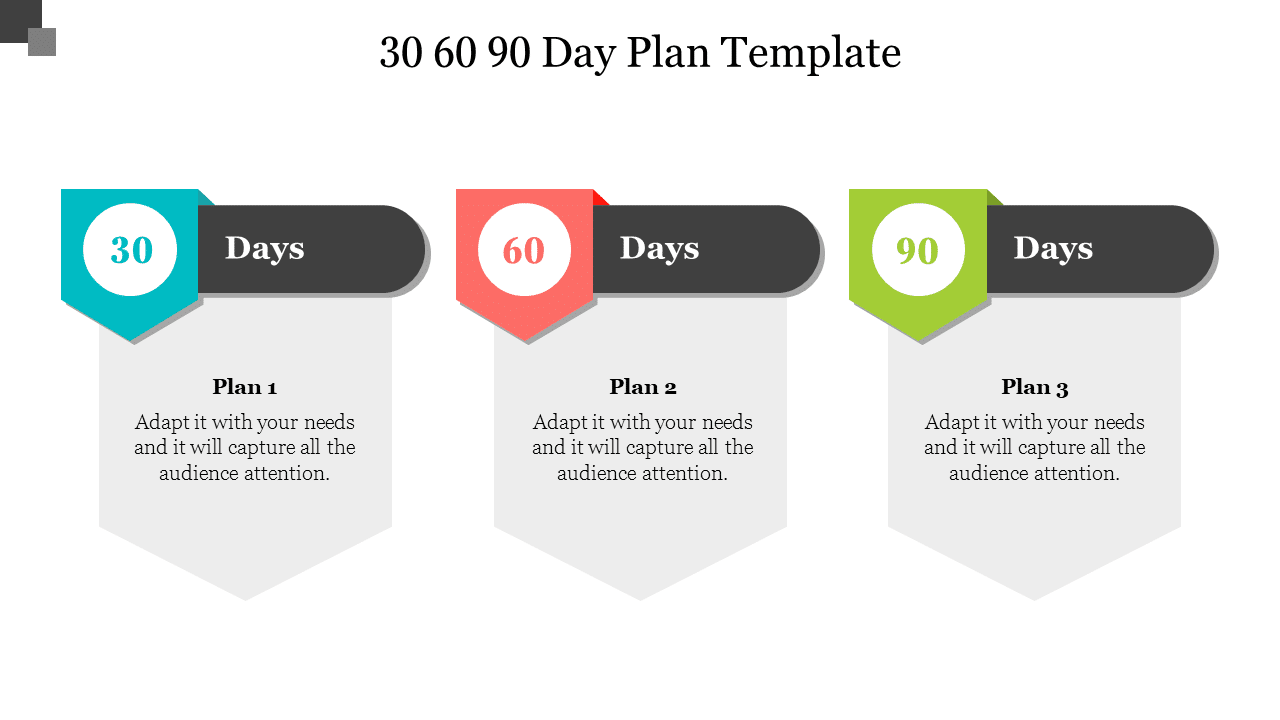 As the name suggests, these multi-colour 30 60 90 plan templates come with a multi-colour scheme that helps you showcase your plan efficiently. This presentation template works extremely well for those who can't design slides from scratch but wishes to draft a high-quality presentation.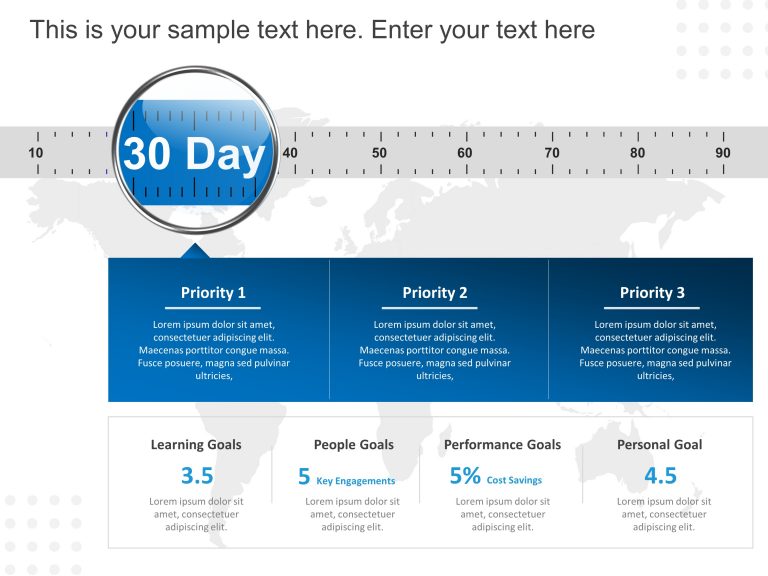 If you are a business professional who just has joined an organization, then these 100-day plans for executives will be your ideal choice to build a successful plan. With these 100-day plans for executives, you can effortlessly highlight your business priorities and evaluate your business goals, such as performance goals, team goals, and so on.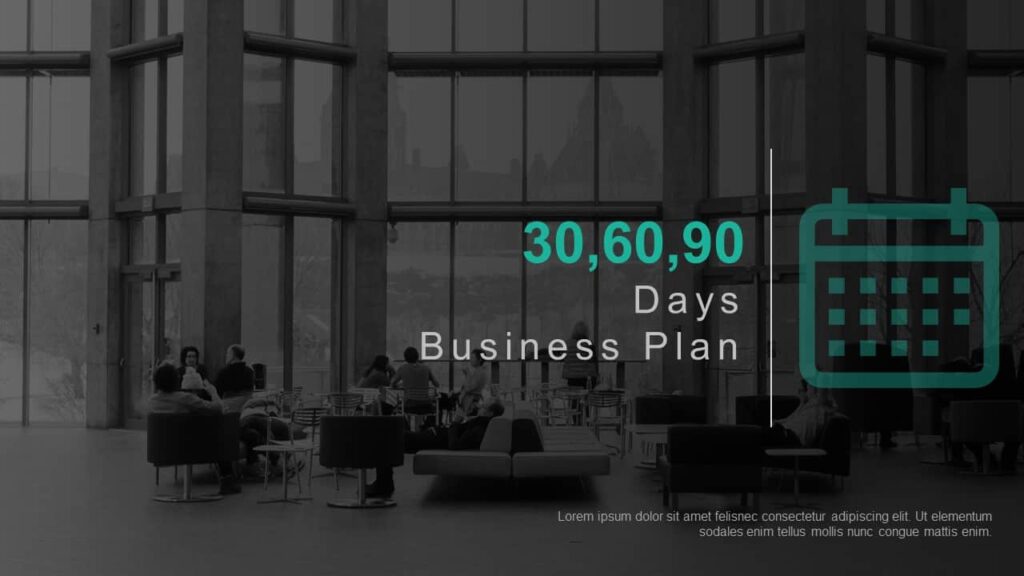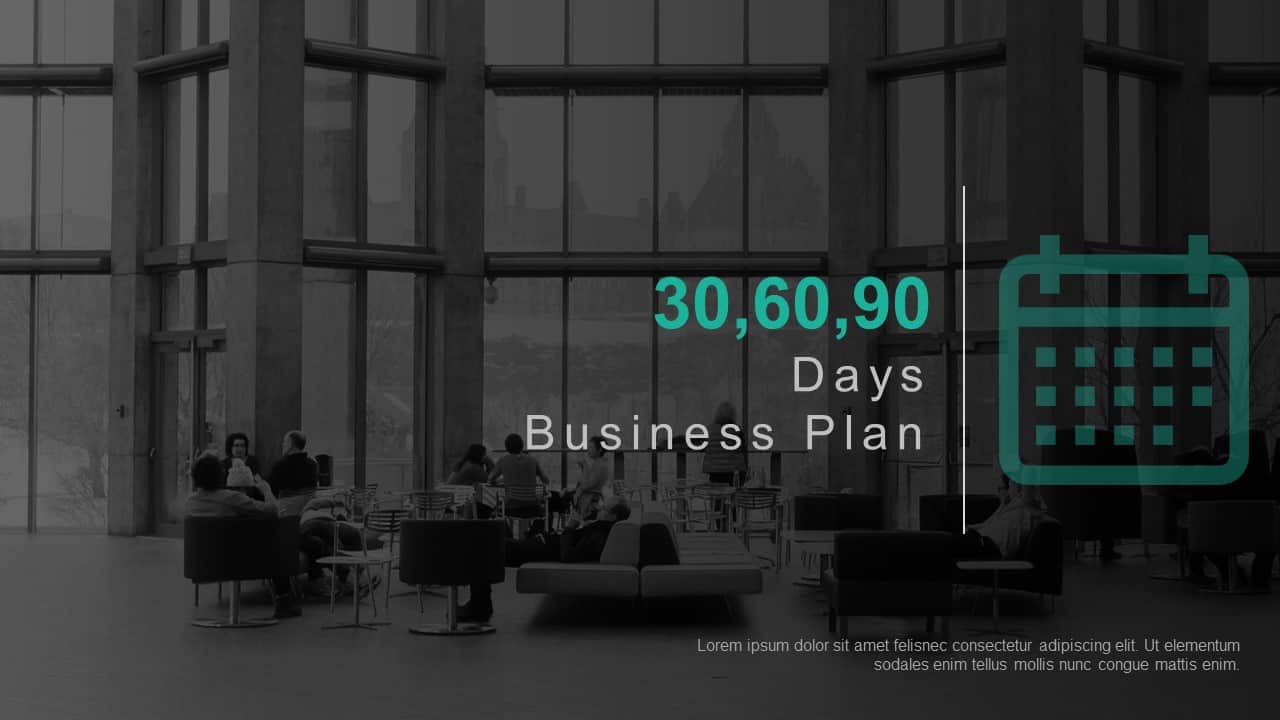 To perform outstandingly well in a business meeting, you need something out-of-box and premium slide. Therefore, here we have a 30 60 90 day business plan template which you can use to summarize project details, project schedules, planning's, status of your work assignments, and much more.
Conclusion
Anyone who can access premium presentation templates can effortlessly design aesthetically pleasing, engaging, and memorable presentations. According to a survey, 90% of professionals feel confident when they have an exquisite set of presentation templates to support them.
However, without designing skills, it's really arduous to create slides from scratch and land on a design that grabs the viewers' attention.
Thankfully, in this article, we have added a top 100-day plan PowerPoint template, which eliminates the stress of slideshow creation and renders you the visual support you need to stand out in front of an audience.
Looking for more amazing free PowerPoint templates. Then checkout out our blogs on: