Are you a tax expert? Aren't you then there is a higher approximity you might be a marketing guru, supply chain master, sales expert, market research specialist, or expert in other skills? As a small business entrepreneur, you need to wear many different hats and expertise in several skills. You might have your area of expertise that why you got into the business. That's isn't enough to run a business as you may need to handle wide areas of the task; in extreme cases, you may need to handle all alone. As a small business entrepreneur, you will soon realize how onerous and different it is to run a small business than large corporations. To grow exponentially, here are business tips for small businesses owners to implement that works with limited resources.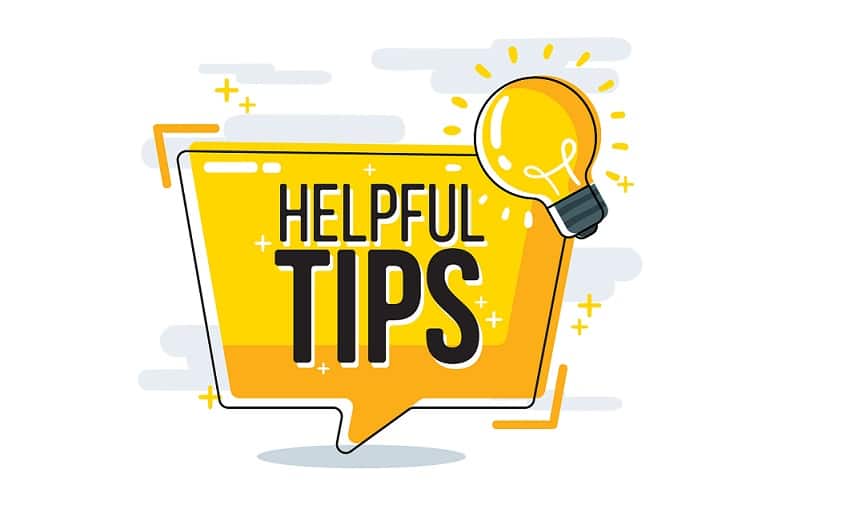 Small business entrepreneurs often juggle running a company from finding out ways to develop new talents, discussing how to expand business reach, taking care of employees, dealing with employees. Business entrepreneurs need to think creatively to find ultimate solutions to improvise their operations and enhance their productivity while being crushed with a never-ending to-do list.
A business is known to be successful when it generates a handsome amount of profit. But for generating profit, business needs to accelerate its profit as well. It implicates if you want to boost up your profit, you need to do something about your output. Being a business manager or entrepreneur, you will surely have an ever-growing list of tasks that you need to accomplish. You would have surely wished for extra work or a day or might have thought if you got a little more time, then you would have grown your business if you had more time. As a business professional from years of experience, I have learned you can't get time-stretched.
Small Business Productivity Hacks
How can a small business increase productivity? It's the prime question that keeps on alarming in the minds of the young entrepreneurs. Eventually, there are only two ways to enhance the productivity of the workplace. That is by putting more work or just by working smarter. While you can't buy more time, you can try to accomplish more within the time period available. Here are some of the small business productivity hacks by successful business entrepreneurs, which will serve you as a boon to find newer ways to save time and find in the busy work schedule.
Have a Plan: As a business entrepreneur is vital to have a plan or schedule as you walk into the office. A pre-planned day helps you to stay on top of what you need to get done. Seeing their team leader working at full potential will boost their employees' morale and encourage them to perform well.
Set a Routine: A routine schedule enhances your productivity. Start your day same time each morning and work till a designated time at night. You will be amazed to see how much you have packed in those scheduled hours.
Structure Your Day in One Hour Chunk: Structure your day in a one-hour chunk. And stay focused on whatever you do at that time. Stay away from distractions, don't make calls, send emails, go to washrooms, grab a coffee, etc. In hour chunk time, do only one thing so you will gain momentum and will be efficient on whatever task you do.
Note down Everything: If you forgot about a crucial meeting or a task, it could really be a loss for your business and even could ruin the brand image. So, develop a habit of noting down everything. If you adopt habit of writing down everything, you will guarantee to remember what you need to do. To do this, you can opt for the traditional method of noting everything on a notebook or to-do lists or use an online project management program like Asana.
Build Self-Control: As a business leader, you should eliminate yourself from distractions and stay focused to master business productivity. As a business entrepreneur, you can't afford to spare time browsing over the internet or chilling out with friends during working hours. If you struggle with self-control, then several solutions will enable you to foster efficient time management skills.
Make Productivity a Prime Concern: It doesn't matter how incredibly productive you are. But if your team isn't well-organize, things could fall through the crack. To ensure your team is productive, conduct regular meetings, or suggest small business productivity tools that will benefit the team's working style.
Securely Save Your Information: Scrolling down the folders for important information can really be stressful, and losing it could really distress you. So, if you want to free yourself, agonise the task. Then save your information in a lockbox or in a secured folder. So, you can easily retrieve the information.
Make Everyone Accountable for The Time They Spend: Till now, you might be aware of how productivity is inter-related to how well you perform in time. Each employee in the business is required to put a certain amount of time in the business. Getting a tool for finding employee efficiency could really do your business.
Eliminate Time Wasters: For you and your employees to perform at the peak. You need to ensure that you extract most out of each working hour spend. Our mind distracts several times, and e feel spending five more minutes over social media won't affect productivity. But remember, those five minutes could turn into thirty soon if we aren't focused. So always stay away for distraction and time wasters.
Automate as Many Tasks as Possible: We live in a technologically advanced world. Robots and advanced software's are taking over humans. Automate as many tasks in your business, so your employees can devote the time to other processes that require more effort and time to complete.
Maintain Employee Satisfaction: If your work isn't fun or don't perform the task wholeheartedly, there is a possibility of failure. Employees are the backbone of the business. So, try out maximum to give your employees a comfortable and stress- free work environment and be assured they have the right and the advanced tool to perform the task. By doing this, you are giving a favourable and enjoyable environment to work.
Yes! Getting productive helps you to build a more successful business. Being productive helps you to stay productive and stress-free. Productivity helps professionals to be efficient and well-organized. You build a laser-like focus and give your 100% attention to the task in hand. By referring to this article, you might have learned how to boost your output, enhance your business, and employee productivity. There are numerous ways to accelerate your business productivity, and it's really interesting to see how smaller tweaks can bring a massive impact on your business revenue.
Related Links: