Have you ever been in a seminar where the presenter has used PowerPoint slides that are difficult to read? Or have you had someone give a presentation with very few visuals, just words on a screen? If so, you know how important it is for presenters to use visual aids when giving speeches.
According to a survey, more than 90% of humans retain information quickly when visually communicated. While presenting ideas in Infront of clients, business partners, or corporate team, you want to be taken seriously. And the fastest way to gain trust and confidence is through an outstanding presentation. 
With over 30 million presentations given every day at work. But a couple of presentation gets the desired outcome. 
So, the question emanates how to use aesthetic Google slides ideas to design compelling, trustworthy, and authoritative business presentations.
Best Aesthetic Google Slides Ideas 2021
Presentations are the most crucial tool when it comes to demonstrating business to clients, assignments, or projects to teachers. It's the most determining element that creates a lasting impression on your audience. There are several ways to add creativity, and the finest way is by adding appealing slides. To help you create a stunning presentation, we have added amazing aesthetic Google slides ideas for 2021 that will help you design a winning presentation. 
Go Minimal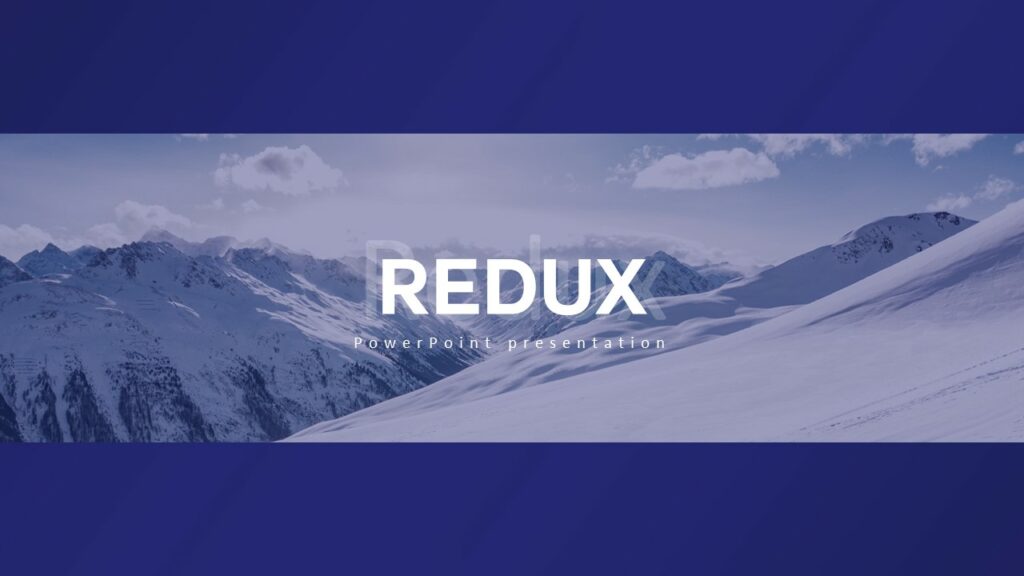 Don't over-decorate your slides because fancy templates can over-shadow your content. Whereas minimal designs allow the content of the presentation to stand out. One of the scariest tasks people encounters while designing a presentation is finding a minimal design. To rescue from the daunting task, we have added a free animated Redux retail deck Google slides template to promote your ideas exclusively. This animated redux retail deck is available in a dark blue & white color theme that gives the template a professional look and feel. The template even includes bars, charts, maps, SWOT analysis templates using which you can give a brief introduction of your projects.
Use of Catchy Colors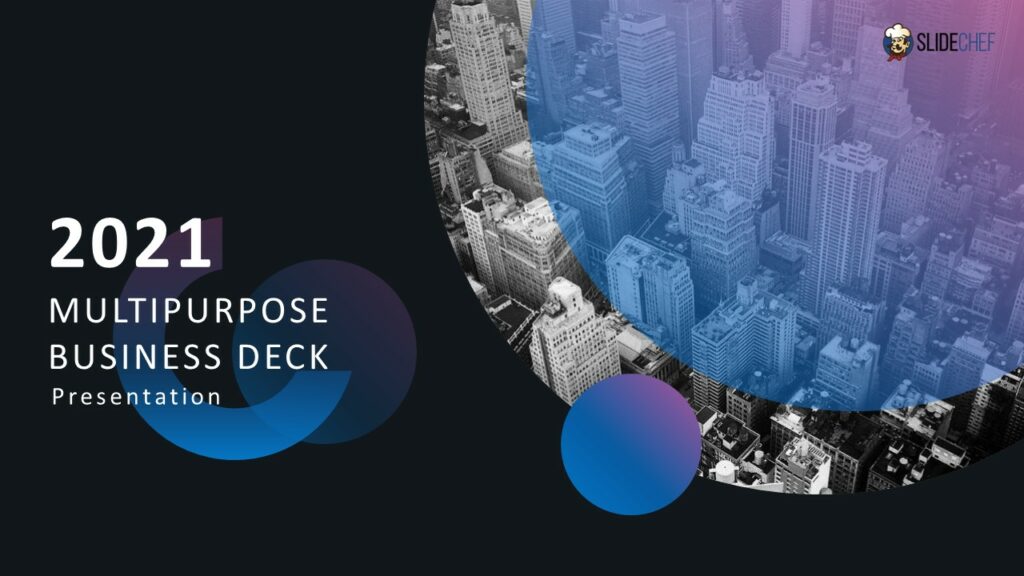 It's human tendency our minds to get attracted to colours. Use of colours in large sections and in contrasting tones helps to make a distinction between texts and visual elements of the presentation.  Slidechef's Free Multipurpose Business Deck Template is the best example of the use of colours for your advantage. Packed with 30 sophisticated slides and hundreds of creative icons, which lets you deliver your messages professionally. Here dynamic colour scheme is used, which gives the template a vibrant look.
Draw Attention Using Big Brands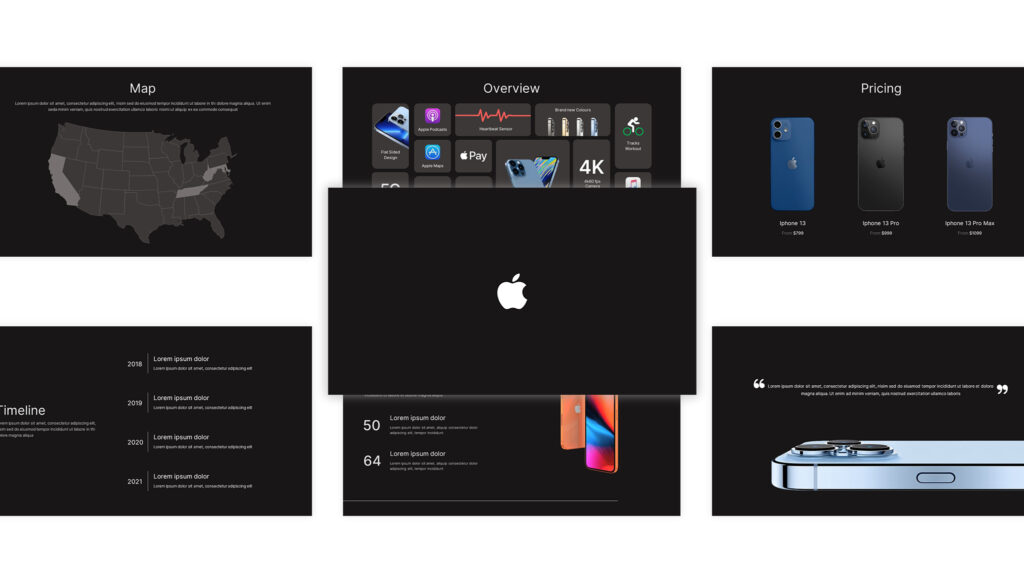 People around the world are curious about apple products. Use Apple themed presentation deck to arrest the attention of your audience. This Apple presentation template uses a sleek and professional theme with the right amount of detail, making the template stand out from the other designs over the web.
Try Playing Games With Your Audience to Entertain Them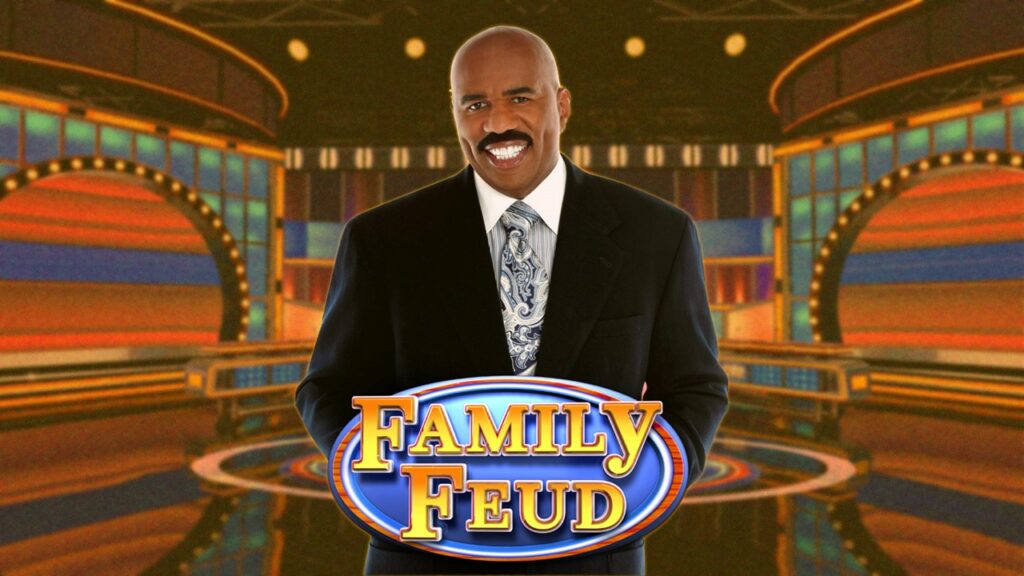 The secret of a winning presentation is to engage with them, and nothing can be better than playing games with them. Here we have designed a famous Free Family Feud Game template. Play with your audience at this famous gameshow and win their attention.
Add Entertaining Element to Your Presentation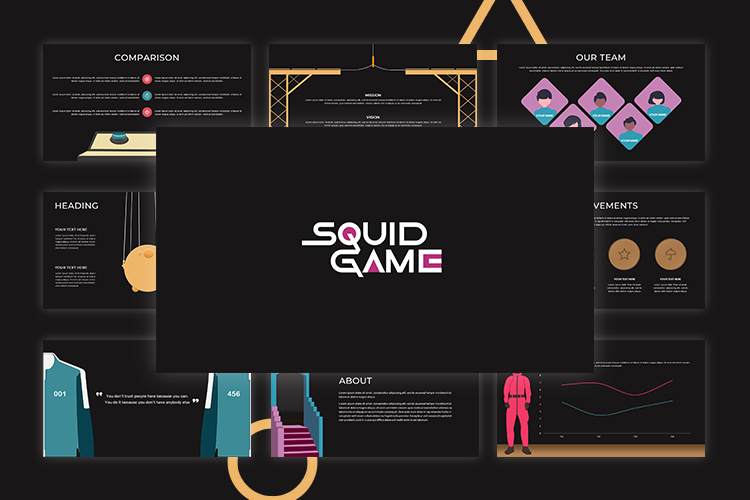 We definitely look twice if we see our favourite movie posters somewhere. Try to add interesting factors in your presentation which makes your presentation head-turner. The public worldwide is going gaga over the Squid game series. Squid Game is an interesting Netflix series with over 143 million viewers. Get ready to make your audience glued to their seats with these Free Google slides Squid Game template.
Make Your Cover Slide Set the Statement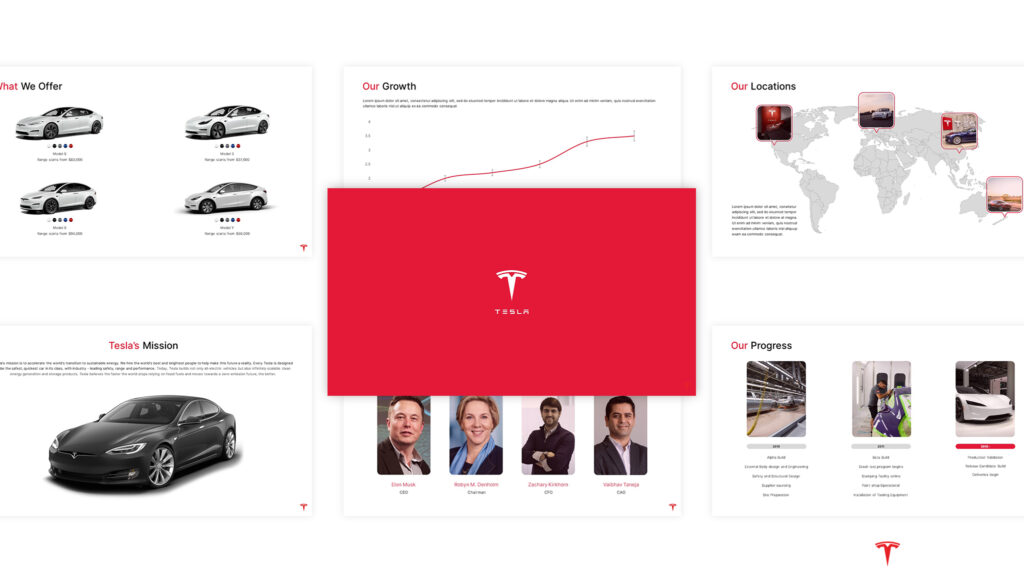 Your cover slide sets the tone of your presentation. Let your audience know what the presentation is about with amazing cover slides. Captivating cover slides intrigue the audience and make them interested in the content they follow. Tesla never fails to be in the headlines. Whether it can be for cyber trucks or related to sharing. Tesla is a well-renowned brand in the automotive industry. Using Tesla-themed design, you will surely hook your audience. So, if you are from the automotive industry, then definitely try out these free Google slides Tesla templates.
Use of Creativity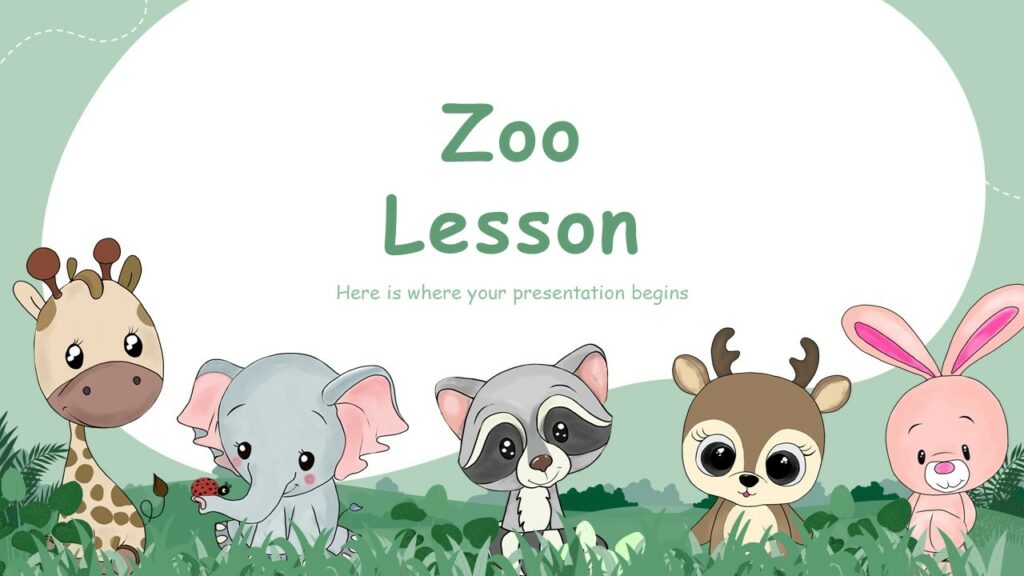 Creativity is always appreciated. Use of creativity in presentation such as adding animation, clipart's can make presentation catchier. An animated Zoo animal Google slides can be a perfect option to create a memorable presentation that won't be forgotten. The template includes a few fascinating cartoonish creatures that surely will catch the eyeballs of students.
Talk About Something Your Audience Loves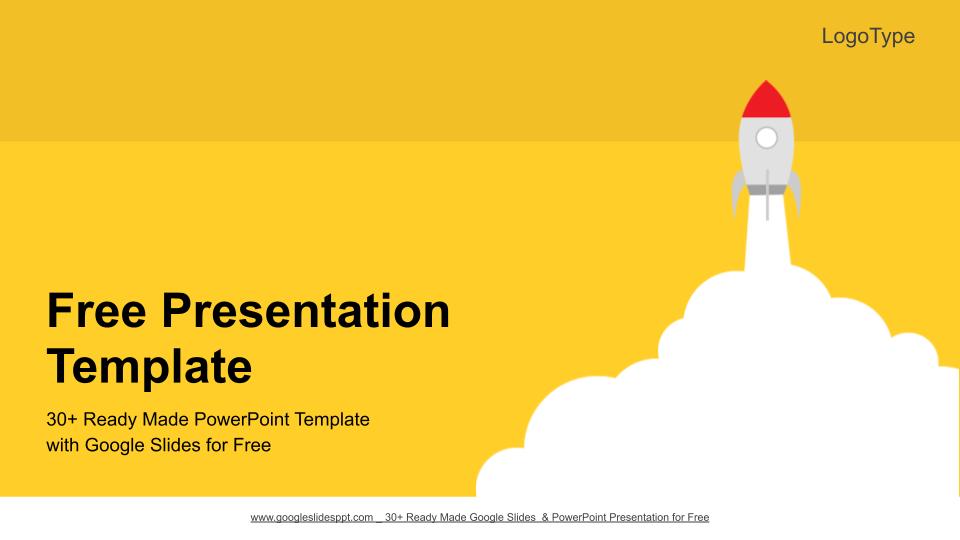 Mysterious about space and aliens have always fascinated human beings. Humans interest in space has been universal and enduring. The use of clipart's like launching rockets will make the audience curious. Take off your business to higher success with this amazing launch space rocket Google slides template. Launching rocket clipart is an exemplary design to show your company's success. Packed with 34 slides, you get variations of the slides such as an organizational chart, tables, graphs, maps, etc.
Experiment With Creative Designs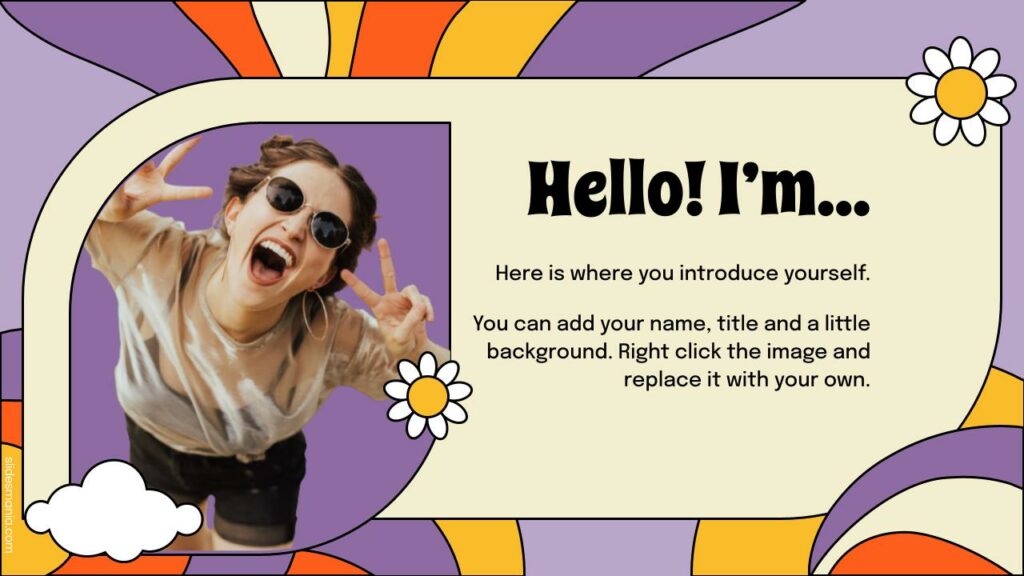 Using Wavy shapes is the best way to stun your audience and keep them interested. It's a good way to draw attention to a crucial part of the presentation but also to make it stand out. Looking for some stunning designs that instantly catch the audience's eyeballs. Then this groovy style template can be an excellent choice. This creative deck template uses a 70's kind retro style look that will impress the hardcore naysayers. The template uses colourful wavy shapes, flowers, and clouds to add fun and entertain the audience.
Use of Colors


Using colours in a presentation make it more visually appealing. Colour is a powerful tool; if you know how to use them, then you can easily express your feeling in an artwork. Colours always attract humans. This template uses colourful splashes over a black background that will surely make your template stand out. Use these colourful designs for any informal, fun, or entertainment-related presentation.
Use of Latest Technology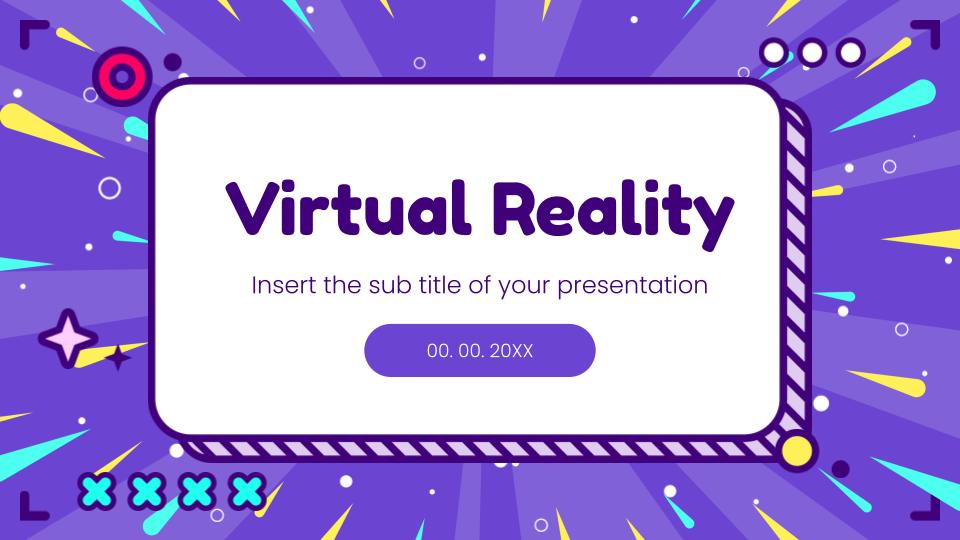 We live in a technologically advanced world. Latest technologies like Augmented reality, virtual reality has drastically changed our experience. VR is a computer-generated world that makes the objects and scenes appear to be real. If you want to stand out or get noticed in a room full of professionals, we recommend using this virtual Reality free Google slides template. Virtual Reality takes the presentation to a whole new level. It's a simulated experience that resembles the real world or is entirely different from it. The template uses purple colour as the main tone, which makes the slide look cool and modern.
Use Interactive Shapes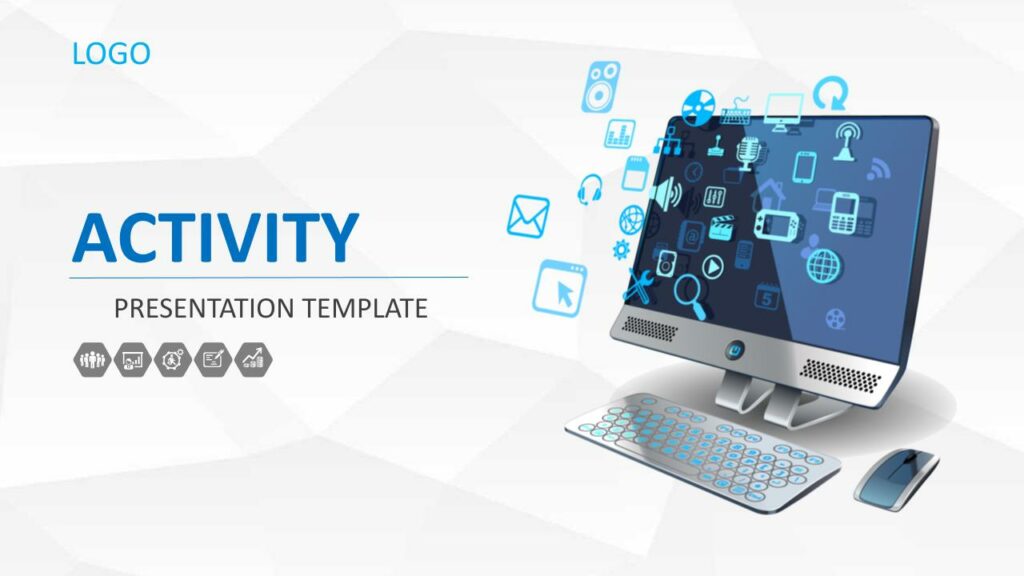 The use of interactive shapes makes the presentation more interesting. If you don't have much data to share, consider using shapes that makes the template look excellent. The template features a unique style with white background and image holders, which makes the template look amazing. This free activity Google slides template makes excellent use of shapes which makes the template look modern
Alternate Slide Layouts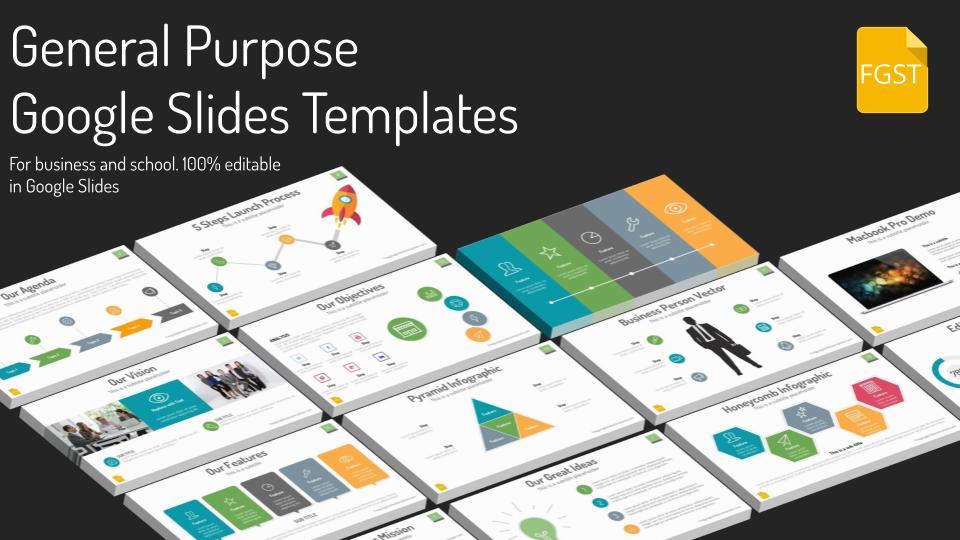 Try out using multiple slide layouts to make the presentation look interesting. You can try experimenting with using slides with heavy images and using pure text slides also try out using slides with just infographics when you want to represent data visually. Finding a template for every purpose can be daunting. That's why we have added a free general-purpose Google slides template packed with 50 amazing designs that can be used for any sort of presentation.
Conclusion
Presentations are the most influential part of individual life and career. Master's in designing a presentation can be the most important skill you can learn in a lifetime. It opens doors for new opportunities. 
Whether it's for creating a presentation for the next big business meet, a new partnership opportunity, or just an educational project, aesthetic Google slides ideas can be very helpful. Of course, depending on the purpose of the presentation, you will need the right template and switch it accordingly to the needs. To help you out, we have added 12 astounding templates. If you need more templates, then jump over to Slidechef's Templates library, where you will find thousands of cool Google slides options.